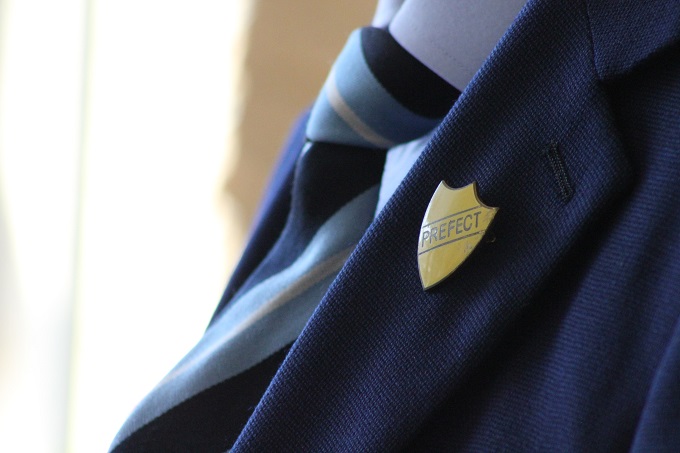 Victorian students will start returning to school this month, following a new announcement from Premier Dan Andrews. 
Since the beginning of Term 2, most children in Victoria have been learning remotely to help slow the spread of coronavirus. Premier Andrews said:
As a father of three kids who have been learning from home, I know this has been a really challenging time for many families but thanks to everyone's efforts in sticking to the rules and getting tested, we're now able to start getting our kids back into the classroom.

Having most of our kids learning from home has made a big contribution to limiting the number of people moving around the community and reduced the spread of the virus.
From Tuesday, May 26, all Prep, Grade 1 and Grade 2 students, specialist school students, as well as VCE and VCAL students will return to on-site learning at government schools. The next fortnight, and a pupil free day at all schools on 25 May, will give staff, schools and families time to prepare for the change.
Vulnerable students in years 3 to 10, and children in those years whose parents or carers cannot work from home, can continue to attend school on-site as needed during this period.
Students in the broader year 3 to 10 cohort will continue to learn remotely until Tuesday 9 June, to give the Government and the Chief Health Officer time to monitor and evaluate the effects that the return to school by other year levels has on the increased movement of people and transmission within the community.
The Government will invest up to $45 million for enhanced cleaning that will occur every day at every school across the state for all of Term 2 and Term 3. This will help to reduce the spread of viruses and germs in schools and will include the cleaning of frequently used high-touch surfaces.
All Victorian school staff will be prioritised for voluntary coronavirus testing for a two-week period from both mobile and fixed testing sites, starting today. This will enable school staff to seek testing during the preparation period before the return to on-site schooling.
Schools will be encouraged to implement a staggered drop-off system to reduce the number of adults congregating outside the school at any one time, as well as staggered break times to manage the number of students mixing across year levels. Schools will also implement social distancing measures for all adults.
The strict health protocols that are already in place will be followed if a member of the school community tests positive for coronavirus.
Response online has been mixed
As Victorian children transition back to classrooms, we need urgent action from @DanielAndrewsMP @JaalaPulford to provide safe spaces to enable children to travel to school on foot and on bike, particularly given concerns around using public transport#SpaceforHealth #SpringSt https://t.co/znvzfl2Q9I

— Ben Beck (@DrBenBeck) May 12, 2020
My daughter's teacher just announced on the morning class zoom when they were going back to school in a few weeks, just as I log on to my computer and see a massive spike in Victorian cases today. It's too early.

— Neil Rennison (@rennihammer) May 11, 2020
Yep. He was never going to please everyone but I am completely, utterly and unbelievably grateful to be working in a Victorian state school right now 😄

— Gillian (@macgirl19) May 11, 2020
Really like the Victorian return to school plan – clear and system wide = easy to implement.

— Ross Mackay (@Rossmack1) May 11, 2020
Federal government pollies happy about the announcement
Decentralisation and Regional Education Minister Andrew Gee made a gleeful announcement following the Victorian Government's recommendation that children head back into the classroom.
"I'm pleased that all states and territories have now mapped a pathway to return to face to face learning," Minister Gee said.
"We still need to open state borders to allow all boarding students to get back into the classroom. As a father of school-aged kids, I know how important it is to get our country students back to school. This is crucial to getting parents back to work and restarting our economy.
"Research into the impact of remote and online learning has been clear in showing almost one in two Australian children will be worse off. The research shows students at particular risk of poorer learning outcomes include those from lower socio-economic backgrounds, those in rural and remote areas, Indigenous students and students with a disability – and we don't want this large cohort of kids left behind or disadvantaged.
"I want to thank our teachers, and our students as well, for their professionalism and commitment to education during difficult and unprecedented times."
Education Minister Dan Tehan was also happy with the state announcement:
"The evidence is clear that nearly half of Australian children and young people are at risk of adverse effects on their educational outcomes by being physically disconnected from school.
"If online delivery were to continue, low SES, students with complex learning needs including students with disability, and Indigenous students would lose weeks of learning in numeracy and reading.
"Our Government has taken a consistent position to follow the expert medical advice and the expert medical advice has been consistent that schools are safe for students and teachers with the right protocols in place.
"Principle number one of the COVID-19 National Principles for School Education, endorsed by National Cabinet, is that education is best delivered by professional teachers to students in the classroom on a school campus.
"Every Australian student now knows when they will be back at school, this is wonderful news because we don't want the coronavirus to take a year of our children's education."
It's important that we continue to follow expert medical advice and social distancing measures once schools return to normal to keep Australian teachers and students safe.