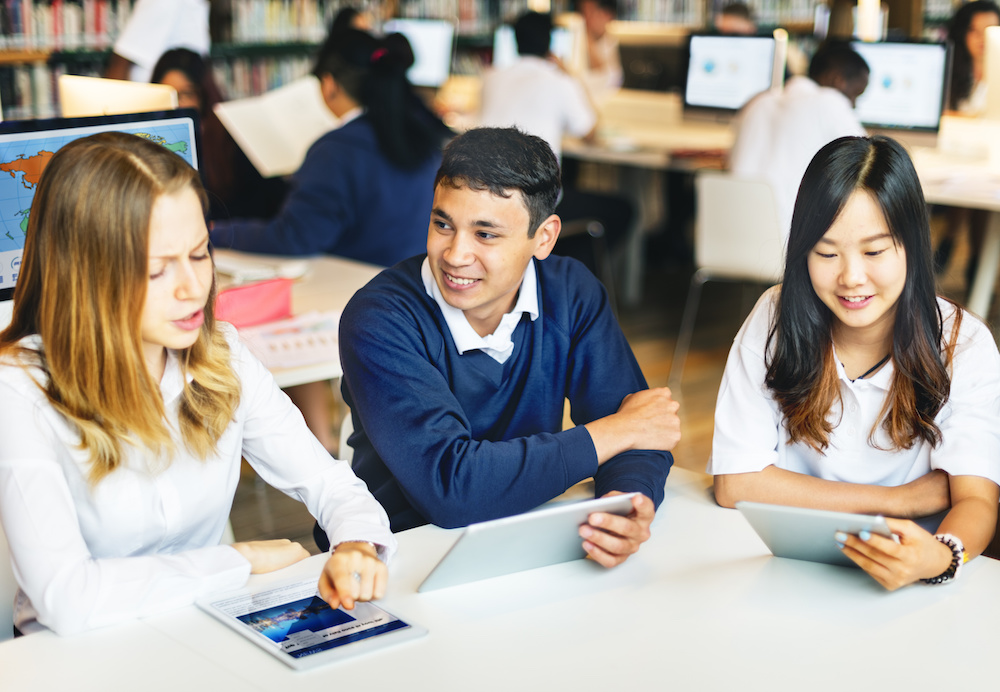 Education Ministers agreed in March to establish a National Artificial Intelligence (AI) Taskforce to develop a draft framework for using AI in schools.
The draft framework was presented to Education Ministers earlier this month and Ministers agreed to release this draft to get advice, feedback and ideas from teachers, parents, students and other stakeholders.
Read the Term 2 edition of School News HERE
Outcomes from the consultation will support the development of the final Australian Framework for Generative Artificial Intelligence in Schools to ensure schools, teachers, and students enjoy the benefits of generative AI while safeguarding against potential risks.
Federal Education Minister Jason Clare said AI is not going away.  "Like the calculator or the internet, we need to learn how to grapple with this new technology.
"There are lots of opportunities, but there are also challenges and risks. We need to make sure students use AI for good and get the marks they deserve and don't use it to cheat, while also ensuring their privacy is protected."
Independent Schools Australia (ASI) has made seven recommendations in its submission to the House of Representatives Standing Committee on Employment, Education and Training Inquiry into the use of generative artificial intelligence in the Australian education system.
ISA Chief Executive Officer, Mr Graham Catt said, "Advances in the development of generative AI technology are rapid and exponential, which makes this issue particularly pressing.
"Some schools have been able to embrace generative AI and gain insights that the whole education sector could benefit from, but the real message from our sector is that we need frameworks, structures, and resources to support our schools and teachers.
"We see great potential for generative AI to support individual learning needs and play a role in reducing educational disadvantage. But along with these opportunities come significant risks.
"The stakes are high, and leadership from governments is essential if we are to develop and deliver safe, effective educational AI technologies," Mr Catt said.
ISA recommendations include forming a federal education advisory body consisting of key stakeholders from all education sectors and academics to examine the benefits and risk of generative AI and inform education policy; easy access to resources for educators on generative AI in education on a dedicated website; and initial teacher education courses to ensure the next generation of teachers will be using AI in their teaching and assessment practices, and guiding students who will also inevitably be using the technology.
Globally, regulation of AI use in education is limited. While Japan and the European Union have released frameworks to assist educators in navigating the use of AI in education, a UNESCO global survey of more than 450 schools and universities found that fewer than 10 percent have developed institutional policies and/or formal guidance concerning the use of generative AI applications. 
The draft Australian framework was developed by a taskforce including representatives from all States and Territories and the Australian Government, as well as the Australian Education Research Organisation (AERO), the Australian Institute for Teaching and School Leadership (AITSL), and Education Services Australia (ESA).
Taskforce representatives from each State and Territory will consult with teachers, school leaders, students, parents and guardians, education unions and other key stakeholders.
The NSW Department of Education is the Secretariat for the taskforce and will lead the consultation process. More information can be found on the NSW Education website.