News
Crowdfunding for schools?
Is crowd-funding the new sausage sizzle when it comes to raising funds for schools in Australia?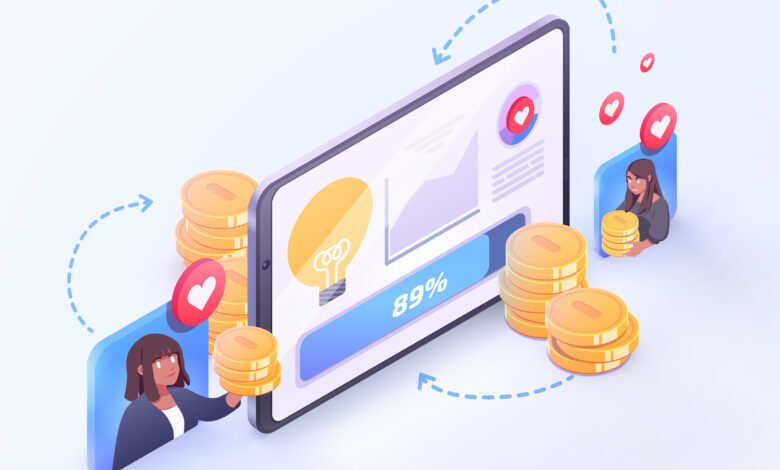 While crowdfunding will never be able to offer the community-building aspects of traditional fundraisers, the method favoured by tech start-ups and entrepreneurs has much to offer schools and can be used to raise funds for a wide range of projects.
Thanks to years of COVID uncertainty, school fundraising is undergoing a seismic shift. Large scale events can be cancelled due to lockdowns and more intimate indoor events can be decimated thanks to density limits. It might be time for schools to take a more hands-off approach to fundraising.
What are some of the benefits of crowdfunding? Those who enjoy crowdsourcing as method of fundraising tend to list the following:
It can be conducted entirely online, increasing reach from donors across the school to the city, region, or even across the country
Most crowdfunding sites require no upfront costs
No money handling
You don't need to 'sell' anything
Less input required from volunteers
Good for parents who are time poor and just want to contribute without being involved.
There are a number of publicly available sites that can be used to crowdfund a vast range of projects, many of which will be immediately familiar such as Everyday Hero, Go Fund Me, Facebook Fundraising and Fundraise Yourself which is a unique, schools-only platform.
Most sites seem to charge fees for using their sites and the amount involved varies. Some sites allow you to pass on these costs to your donors. They also charge donors a small fee for credit card processing. In return you will often be provided with access to software and sites that enable you to promote your project to the wider community.
Disadvantaged Schools Choosing to "Fundraise Yourself"
School News reached out to registered charity Schools Plus, which was established after the 2011 Gonski Review to close the gap caused by disadvantage. It has helped eligible schools raise over $26m in funding in the last five years alone, helping disadvantaged schools to establish a range of programs, from engaging literacy specialists to re-introducing local Aboriginal languages. 
Schools Plus CEO Rosemary Conn told us: "During the pandemic, many schools were unable to use traditional methods like a cake stall, fete, or free dress day to raise funds, so it was wonderful to have the Fundraise Yourself platform there as an alternative.
"We've seen schools successfully fund a wide range of initiatives including projects that have increased access to technology, purchased regalia for graduating students or provided much-needed upgrades to outdoor learning spaces."
This platform allows eligible schools with an ICSEA (Index of Community Socio-Educational Advantage) value below 1000 to raise funds online, with donors to those schools then able to claim a tax-deduction thanks to Schools Plus' DGR1 status. More than 4,000 of Australia's most vulnerable schools will be eligible: ICSEA Scores can be found on the My School website.  
Notably, to crowdfund effectively, schools must have a specific project in mind that improves measurable educational outcomes for students. It cannot be used to fund core curriculum programs, office equipment, academic research or other activities funded by the government.
How to know if crowdfunding is right for your school?
Crowdfunding will only ever be as successful as the marketing behind it. You may not be selling disco tickets or hot dogs, but you will still need to sell your project and work hard to reach donors.
The most successful crowdfunding campaigns are those which have distinct, standalone projects with obvious and measurable outcomes. It pays to know who your audience is and where you will find them online.
While your school community is an obvious target for your campaign, you should also think broader and consider approaching graduates and alumni, local businesses and the general community who would see value in your project. Approach your local paper about running a story and make sure the links to your online campaign are included.