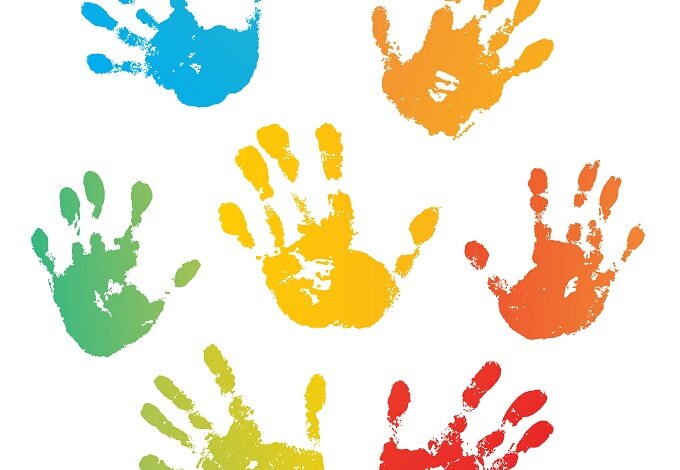 Get to know your students
If you want a truly inclusive classroom, then it is important that all your students feel welcome and able to share their stories. Make sure students – and their families – feel welcome in your classroom by learning about them. It's ok to ask questions – from how to pronounce a name to clarifying living arrangements at home – if done with sensitivity.
Use Pride Month as a way of starting the conversation about LGBTQI+ with age-appropriate topics and activities from making rainbow flags (and the meaning behind it) to researching LGBTQI+ activists.
Encourage students to ask questions to fill gaps and bust myths and misunderstandings. Let them ask questions anonymously so they don't need to worry about being judged. Talk about resilience and discrimination; remember you don't have to be LGBTQI+ or know someone who is, to be an ally.
Use appropriate and inclusive language
For all children, especially primary aged, family is their core reference and so it is important to use inclusive language when talking about families, and teach students the appropriate terminology and vocabulary to use. Don't automatically use the phrase husband/wife or boyfriend/girlfriend, especially if someone has already used the term 'partner'. For older students, listen to the pronouns they use to describe themselves, their friends and family.
Teach students about the difference between sex, sexuality, gender and gender identity – they are not interchangeable and shouldn't be used as such. When age-appropriate, talk to children about the terms that make up LGBTIQ+.
Don't make Pride just a month-long topic
June may be Pride month, but if you ignore LGBTIQ+ issues for the other eleven months of the year, then Pride just becomes a token, rather than a genuine attempt to encourage inclusivity. Find teachable moments all year round to discuss gender, language, pronouns, and family structure.
Just as you should be mindful of family differences when celebrating Mother's Day and Father's Day, it's important to use examples across your entire curriculum that acknowledge and celebrate diversity – from maths questions to literacy texts. Find non-stereotypical examples, celebrate people of colour, female, gender-diverse and different ethnicities as a daily habit in your classroom to normalise inclusivity.
Look at your bookshelves and walls
Take a close look at the toys, books, pictures and resources you use in the classroom. Are they diverse and representative? Do you have books where a child might have two mums or two dads? Would your students walk into the classroom and feel they and their families look like the posters on the wall? It's important to make the classroom a welcoming and safe space for all students.
Encourage students to choose their favourite quotes about kindness and inclusivity and decorate to make signs that you can post around the classroom and school such as:
"We rise by lifting others" – Robert Ingersoll
"Try to be a rainbow in someone else's cloud" – Maya Angelou
"Kindness begins with the understanding that we all struggle" – Charles Glassman
"No act of kindness, no matter how small is ever wasted" – Aesop
Get to know yourself
It's important to also consider if you have your own beliefs or biases that might prevent you from creating a truly inclusive classroom. Consider the language you use 'hey guys!', the assumptions you make about what toys your students should play with, and be careful about jokes or asides you might make without considering the impact on students.