News
Record funding cuts "$559 million taken from public schools"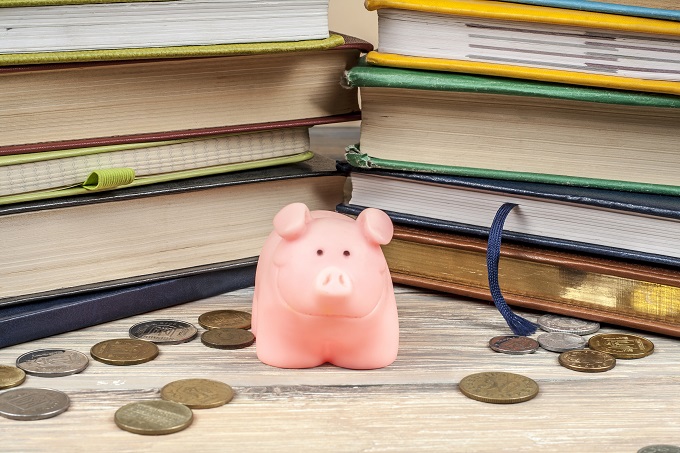 The Australian Education Union has advised that the Morrison Government's 2022-2023 Federal Budget has slashed funding for public schools by $559 million over the next three years, whilst increasing funding for private schools by $2.6 billion over the forward estimates.
"Closer analysis of the budget papers shows the Morrison government has cut over half a billion dollars from public schools," said Correna Haythorpe, Australian Education Union Federal President.
The cuts to public schools' funding from the 2021-22 budget are:
$139 million in 2022-23
$193.9 million in 2023-24
$226.9 million in 2024-25
There is no funding allocated for capital works in public schools in this year's Federal Budget either, according to the Union. 
For it's part this week, the coalition government released a statement claiming that "Australian schools also continue to receive record funding, with $25.3 billion in funding in 2022, and $318.9 billion over the period 2018 to 2029."
The government's statement also included the following breakdown of funding:
$7.2 million will be invested in measures that support inclusive, respectful school classroom environments so that teachers can help their students to achieve their full potential and improve education outcomes.
$6.0 million will support the continued delivery of evidence-based and age-appropriate respectful relationship education materials for primary and secondary school students that align with the Australian Curriculum.
$6.1 million to support  Life Education Australia to develop educational materials for younger students, covering important issues such as cyberbullying, respect for others, and respectful relationships.
$5.0 million for the Australian Human Rights Commission to undertake a national survey of secondary school-age students on important issues related to consent education.
$9.7 million will be directed in new measures to help teachers and school leaders to better understand and respond to the mental health and wellbeing needs of students
An additional $62.4 million will be provided to continue support to projects that enable better student educational outcomes through the National School Reform Fund and the Non-Government Reform Support Fund.
Haythorpe responded: "This is a devastating reduction in funding for public schools at a time when schools are dealing with the deep impact of the COVID pandemic and escalating inequality for students across the nation.
"This savage cut to public schools was hidden in the detail. PM Morrison hoped principals, teachers, support staff and parents wouldn't notice. They will."
In sharp contrast, the increases to private schools' funding are:
$616.8 million in 2022-23
$690 million in 2023-24
$715.6 million in 2024-25
$537.1 million in 2025-26
"PM Morrison's blatant favouritism for the private school sector comes at a great cost for public schools and their students, staff and parents.
"Treasurer Josh Frydenberg boasts about delivering "record funding" for schools but does not make the distinction that they are delivering record funding for private schools at the expense of public schools every year.
"It is public schools that are witnessing booming enrolment growth and have the greatest need for capital spending on new buildings and state of the art facilities. It is public schools that need additional funding for more teachers, support staff, smaller class sizes and learning programs for students.
"It is public schools that provide a high-quality education for every child regardless of their background or circumstances. Yet PM Morrison has shamelessly shirked his responsibility to ensure that public schools have the resources they need to cater for their students.
"We urgently need the next Federal Government to address the deep inequality in public school funding, remove the 20 per cent cap on federal funding, guarantee a minimum of at least 100 per cent of the Schooling Resource Standard and establish a capital works fund.
"Anything less fails Australia's students."