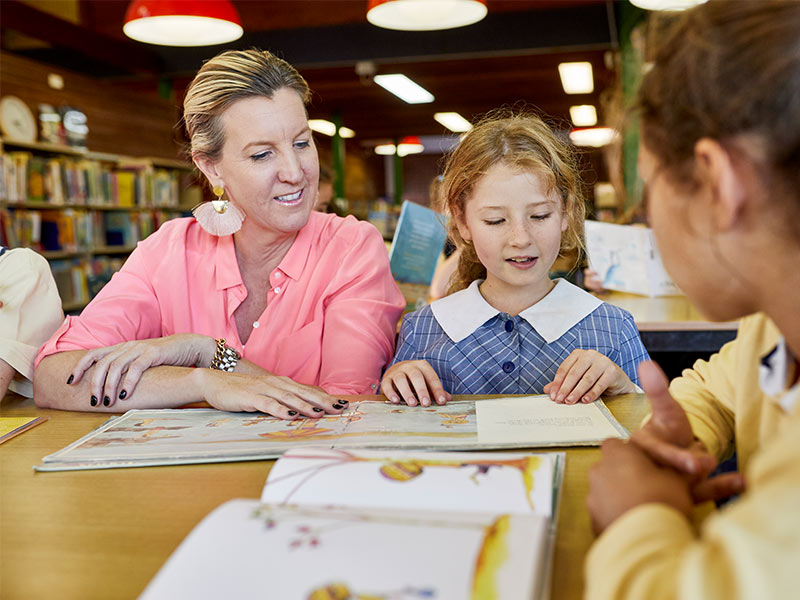 The NSW school curriculum is set for its first major shakeup in over a generation, with a renewed focus on maths, English and science, following the release of the interim curriculum review.
Premier Gladys Berejiklian welcomed the interim curriculum review and said the report's emphasis on fundamentals aligns with the Government's commitment to equip young people with the tools they need to thrive in life after school.
"The NSW Government strongly supports a back to basics approach," Ms Berejiklian said.
"Students need to have strong foundations in maths, English and science to be prepared for the jobs of the future and for attaining lifelong skills."
Education Minister Sarah Mitchell said the draft curriculum review has indicated 'significant change' is required to the NSW curriculum.
"This is the first review of the curriculum to be done in 30 years. It's a great opportunity for us to reflect on the future of education in NSW and make changes to meet the needs of today's society," Ms Mitchell said.
"Students need to be equipped with strong literacy and numeracy foundations to succeed in the 21st Century. We want a curriculum that leaves no student behind while stimulating students who are advancing faster than others."
In 2018, the NSW Government commissioned Professor Geoff Masters to review the entire school curriculum from Kindergarten to Year 12.
Parents, teachers, students and the public can have a say on the Interim Curriculum Review via the NSW Curriculum Review website. Consultation closes on 13 December 2019.
The interim report's key review areas are:
Reducing the amount of content in the curriculum so students have time to build in depth subject knowledge and develop the skills needed to apply knowledge in the real world.
Flexible progression that uses levels of attainment to organise syllabuses so students are recognised and challenged according to where they are on the continuum of learning.