Industry voices
Technology
Q&A: How Interactive Classrooms Empower Teaching & Learning
Teachers know that interactive devices and systems can foster improved student participation and teamwork in the classroom… But technology also evolves at such a rapid pace that it's hard for schools to stay future-focused and within budget.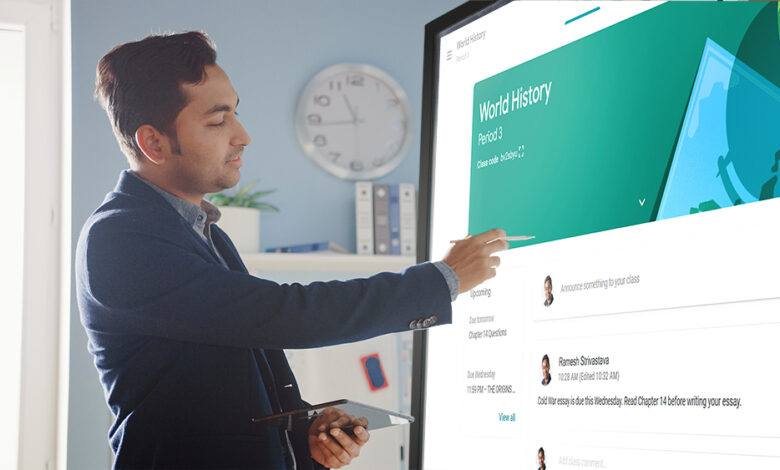 So, how can schools make smarter purchasing decisions to equip teachers with everything they need to facilitate interactive classrooms? This issue, School News sat down with classroom tech specialist, BenQ's Head of Product and Sales ANZ, Sanjay Handa, to talk through the swathe of new technologies available to schools and what the key considerations should be for classroom tech product purchasing in 2022. Dan explained some of the major trends over the last couple of years, and how these impact school decision-making: from the expansive growth of gamified learning platforms to the advancement of remote and mobile learning over COVID. Finally, he outlined a core handful of "healthy learning" features that he believes schools should look for when purchasing new tech for teaching and learning environments.
Q: What classroom technologies can schools use to take interactive teaching to the next level?
A: Augmented reality isn't something new but it's starting to make its way into how the curriculum is being delivered. Using the additional visual aspects to enhance the education potential of existing materials has given teachers the opportunity to not only reuse or continue to use the existing course materials but also to create new ones to fit better with a sensorily expanded scope of opportunity. Not to mention, extra physical equipment can often be expensive and sometimes dangerous to use, hence the draw towards the augmented approach.
I've seen AR help dramatically in a remote learning environment by helping students visualise the experiences that other students may have in the physical classroom. This could also be paving the way for the future of more virtual teaching methods that may set stage in the Metaverse for instance.
Gamification is a phenomenon that I've also seen increase in popularity immensely over the last few years. With platforms like Kahoot!, learning has transformed from the sometimes boring "chalk and talk" to more fun, engagement and most importantly interactivity. Let's be frank: A students' life is filled with gamified marketing in 2022. We need to continue embracing that approach for positive learning outcomes. What's great is that there are several platforms making their way to the forefront of this and developing amazing curriculum aligned content such as Literacy Planet.
Mobile and remote learning is still a hot topic on the agenda, even though schools are predominantly back to face to face in the wake of COVID. We've been shown how fragile the education system can be over the last couple of years when the opportunity for in-person learning has been limited, whether due to pandemic, flood, bushfire, general remote living, etc. Following this, we're seeing constant improvement in the infrastructure of cloud connectivity and video conferencing.
The 'digital cloud whiteboard' has been the backbone of support when it comes to the continuation of curriculum delivery in these situations. Because students may not always have access to a fancy interactive whiteboard, mobile device compatibility is a key consideration when implementing a remote learning platform.
Q: How can schools overcome their biggest tech challenges?
A: One of the biggest challenges we see in the classroom when implementing new technology, in particular, is the sometimes steep (and cumbersome) learning curve. With technology developing at a rapid pace, many teachers are simply being left behind, often resorting to less progressive traditional methods of teaching like dusting off the trusty old HDMI cable. Here, ease-of-use is something that needs to be seriously considered when implementing new technology, whether that involves switching to a new standard or upgrading to the next best thing.
Moreover, ease of connectivity still seems to be the Achilles heel for many teachers in the classroom. Now with more and more devices being connected to the network, sometimes being a mixed brand and platform, the quicker students and teachers can connect, the quicker the learning can start. There are several different ways that devices may be connected to a display device, including proprietary systems that use specific apps or one's that take advantage of existing technology like AirPlay. Either way, it's important to consider what works best for the device fleet, including the support necessary to keep day to day device management easy.
With schools spending increased amounts year after year on personal device rollouts for students, having collaborative technology in the classroom that plays ball is very important. Not only for the teacher but the IT managers implementing and troubleshooting it daily. Here, considering device agnostic technology is key to keep things running smoothly.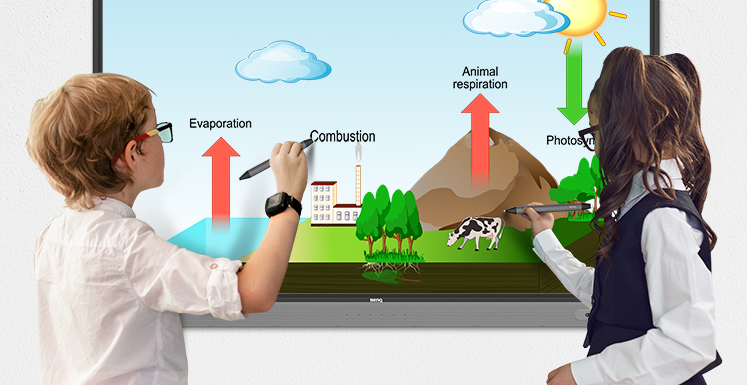 Q: Do you have any dos and don'ts you suggest schools consider ahead of purchasing new technology tools for classroom use?
A: When it comes to purchasing classroom technology, consideration is buying technology with software that be updated while retaining the same hardware. Future-proof technology is great in that it is often a more economical and sustainable option for both the school and the Earth. Not to mention fitting better into the ever-shrinking budget allocations.
Another trend I love seeing, and believe should be the new standard post-pandemic, is classroom technology that promotes healthy learning. Whether these are added features or the core product, the technology can work harmoniously to ensure the students and teachers are spending their time in a healthy environment. Some great examples are interactive panels with integrated CO2 sensors, and even ionising air purifiers.
The last key consideration is technology that is multiple device compatible. In an era of BYOD, equipping technology that only caters to a small range of OS or device types can be detrimental to the classroom experience and quality of learning. Therefore, investing in technology that can connect easily with an entire spectrum of devices can make the classroom more efficient and fun for all!
Q: Classroom technology includes touchscreens, multi-touch panels, interactive whiteboards, projectors, and more. Are there different pros and cons, and what is cost expectation for schools?
A: A sometimes-difficult budget decision is whether to go big or go for multiple devices. We're seeing many schools opt for bigger sizes because cloud whiteboarding tools are ever expanding their feature sets. Even smaller panels, such as 55-inch, can be connected together to simulate a comparable experience, and this is just not possible with older display technologies like projectors and non-interactive screens where there are little to no expansion capabilities out of the box.
Another great new feature making its way to digital and cloud whiteboarding software is called, 'infinite whiteboard', which enables you to scroll and move your workspace for an added extra value benefit to a smaller size screen. Collaboration is king here, and touchscreens are probably one of the best tools when it comes to encouraging hands-on learning.
With technology developing rapidly in this growing device segment, features like the multi-touch capabilities keep improving, and more points of touch means more in-person collaboration. This hands on interaction just can't be done with the older projection display technology. In the wake of COVID-19, hands-on learning may have lost some momentum but with positive healthy feature trends, like germ resistant screens and accessories, this seems to be getting well back on track.
Q: For staff training, do you recommend one-off or ongoing training for teachers, librarians, and other school staff?
A: While technology advances at a faster rate than it can be adapted and utilised to its full potential in the classroom, educators and librarians who've been in the industry for a while often find new technology quite daunting if adequate training is not provided and maintained. For this reason, aim for a more ongoing training/development scheme.
If school staff are provided with supportive ongoing training, they are encouraged not only to use the tech to its full capability, but to empower learners with a classroom experience that is fun and efficient rather than daunting and tiresome.
With school library training sessions, I recommend dedicated group training sessions with either a qualified school IT staff member or, better yet, a tech cognoscenti from the purchased brand, providing in depth knowledge on how to effectively utilise the technology. With so little time and so many features, getting firsthand and dedicated training sessions saves the hassle of staff organising or learning in their own spare time, which is often quite limited.
Latest School News print issue out now! Learn more here.