News
Industry voices
Teacher's Desk
Adult literacy struggles a concern for primary students, new survey finds
2,000 Australians were surveyed in a new study by Censuswide, commissioned by assistive technology education company, Texthelp.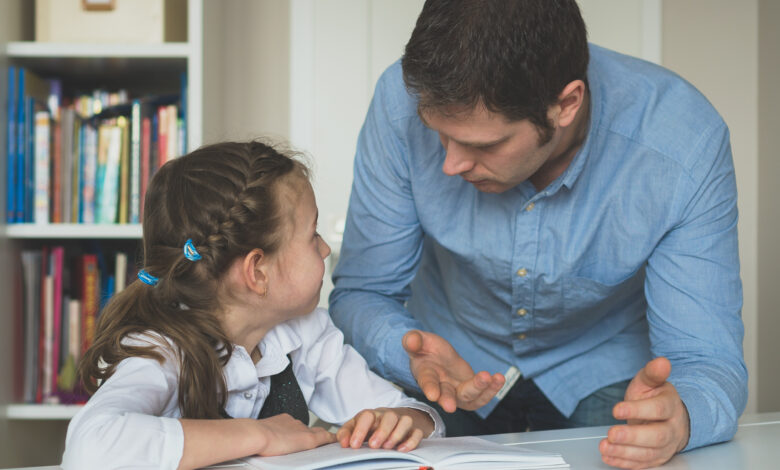 1 in 5 of those surveyed reported struggling to write casual email communications with friends, family, or colleagues.
Perhaps most disheartening: 23% said they don't find the task of reading aloud to primary-aged children easy, while 30% of Australians said they have little-to-no confidence helping their kids with homework.
This raises concerns where previous studies have found a positive link between parents reading to their children and children developing subsequent reading and language skills.
Another finding from the results was the profoundly negative impact on confidence among adults experiencing challenges with reading and writing. More than one quarter of Australians struggling with literacy indicated feeling like they aren't good enough, and said their literacy challenges make them feel embarrassed (30%), inadequate (27%), and less productive (26%).
Former The Block contestant and dyslexia ambassador El'ise Bothe reflects on the impact of generations of learning difficulties within her own family which was heightened during
homeschooling.
"We have three generations of dyslexia in my family; my mother, myself and my children.
Despite my mother being incredibly successful and internationally recognised in her career, she still often feels ashamed of her dyslexia.

I am fortunate enough to have been brought up with more awareness around the condition, however I too have felt inadequate at times because of it.
"This was particularly heightened recently as a parent during the pandemic when I found myself homeschooling my own dyslexic children. I'm grateful to know my own kids have new technology solutions available to them so they can be better assisted and combat the stigma that myself and mum have felt from our learning difficulties.
"To break the vicious cycle of negative doubts, it is crucial that we teach ourselves and especially our kids to seek resources and tools to assist them if they are struggling. I want my kids to feel no shame in using the support and resources available to them to ensure they are doing the best they can and ultimately be happy."
Teacher-Speaker-Leader-Poet Founder of #aussieED, Brett Salakis said: "During the height of the pandemic, schools had to quickly adapt to remote and technology-led learning.
"Now that we have transitioned back to face-to-face teaching, many educators have realised the potential long term benefits of incorporating education technology tools into the classroom, and the role it can play in improving student outcomes.
"As an educator myself, I have seen first hand the detrimental impacts poor literacy skills can have on the wellbeing of children into adulthood."