Health & Safety
How to help students handle 'friendship fires'
Friendship fires are conflicts children have with a friend and are distinct from bullying or conflict with non-friends. School News talks with two experts about whether teachers need to take a role in helping students manage these conflicts.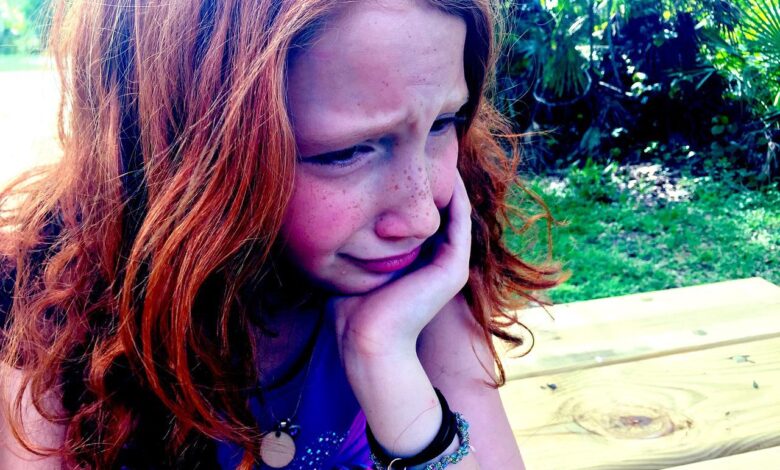 A group of Year Five students are sitting in the courtyard eating lunch. One pulls out a container of sushi and another student plugs their nose and says 'Ewww! Sushi? That's so gross.' Offended and in tears, the first student stands and runs away.
For the teacher walking past, what is their role in managing this conflict? Do teachers ever have an obligation to get involved in student friendship disputes?
Dana Kerford is a teacher, friendship expert and founder of URSTRONG, a social-emotional wellbeing program for kids and she sees the role of teachers as a Friendship Coach. "Coaches don't play the game for the players," she says. "They sit back on the sidelines, observe, and then give children tips to put to practice. I absolutely do not believe that teachers should be spending their lunches and recesses dealing with friendship drama."
But as Linda Stade, educator and consultant, also points out, Personal and Social Capability is one of the General Capabilities of the Australian Curriculum, indicating there is an expectation that teachers take an active role in teaching and assessing these capabilities. As Linda Stade says "it's not about obligation, it's about education. When we do intervene, there needs to be discussion and learning. Try to be a guide rather than a guard."
Bullying versus friendship fires
With a number of national and formal frameworks in place, such as Bullying, No Way, the expectation that teachers and school staff intervene with physical violence and bullying is clear-cut. As Linda Stade points out "When a teacher walks past mean behaviour or bullying, they condone it." However, for what Dana Kerford coined as 'friendship fires®' back in 2009 the role teachers must play is less well defined. A 'friendship fire' is a conflict with a friend that results in negative feelings, something that most adults would regard as a normal and inevitable outcome of learning to manage relationships while growing up.
Linda Stade says "Children and adolescents are beginning learners when it comes to friendships and relationships in general. All relationships have tensions, but our kids' lack of skills often lead to very poor behaviour." The problem with friendship fires between children, she adds, is their tendency to spread. "Adolescents and children often become highly emotional and sometimes aggressive rather than assertive. They then tend to enrol others into the conflict to take their side. In the black and white world of kids, it is hard to be neutral and walk away from the drama. These friendship fires spread through social groups, class groups and year groups." 
Should teachers get involved?
Dana Kerford believes that the primary goal for teachers is to empower children with friendship skills and not to get directly involved. "It's important to note that the #1 reason children tell us that they're not talking to teachers or parents about their friendship challenges is because children are worried adults will make it worse. And, more often than not, they do,' she reports. Part of the teacher's role is to give the children time and space to resolve conflicts and to help them understand what things they can—and can't—control.
Linda Stade agrees: "Friendship disputes offer the opportunity for social learning."
But are these easy skills to teach? As Linda Stade points out, adults are not always adept at managing their own conflicts. "Kids need to understand that their behaviour has a painful impact. They also need to learn how to resolve conflict and repair relationships. They need the tools to do better in the future. Given that many adults don't have these skills, we do society an incredible service when we teach these skills."
Moreover, stepping in at the right time can also have positive consequences in the classroom and for the long term. As Linda Stade writes, friendship conflict will impact a child's ability to focus in class. "Schools need to be safe places. It is impossible to learn and grow when you don't feel safe."
Practical advice for teachers
Ensure your response is proportional: Dana Kerford says it is vital that an adult's response to a friendship fire between children is proportionate, if it's a small conflict, then your reaction should also be small.
Utilise experts where they are available: "On staff, there are often psychologists or pastoral care leaders with more specialised training and a strong interest in this area of education. Teachers and parents need to use them,' Linda Stade reports.
Formalise a response with appropriate terminology: Linda Stade also says having a formal program to teach Personal and Social Capability within the school is essential: "It helps kids enormously if a school has a social-emotional curriculum in their school. When we overtly discuss ideas like gossip, belittling, conditional friendship, silent treatment, and aggression, we give kids language and skills to better navigate relationship problems. It also lets kids know that we see and care about these behaviours." Dana Kerford agrees and says that providing children with the appropriate skills and language to deal with friendship conflicts is vital.
Provide time and space for children to work it out: "Acknowledge the problem and that relationships are complex and can't be solved in a two-minute conversation during class," says Linda Stade. "Never try to resolve conflict or teach social-emotional skills to a child who is already emotional. They won't hear you. Wait a while. Give it the time and space it needs. Likewise, make sure you are calm too. As teachers we are human and can be triggered and emotional by what we see in kids' behaviour. We are the best versions of ourselves when we are calm."
Resources
Dana Kerford Home | URSTRONG
Linda Stade Linda Stade Education – Writer, Speaker, Consultant
Latest print issue of School News out now! Learn more here.