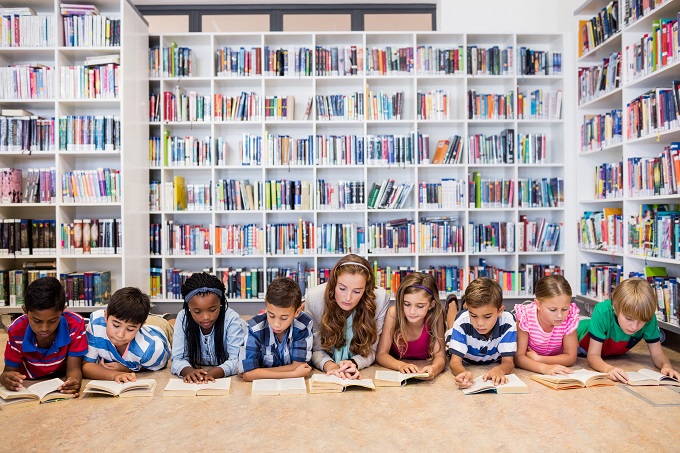 National Simultaneous Storytime will be celebrated this year on Wednesday May 24 at 11am.
The event, held annually by the Australian Library and Information Association (ALIA), will see millions of children around the story share the same story. Every year a picture book, written and illustrated by an Australian author and illustrator, is read simultaneously in libraries, schools, pre-schools, childcare centres, family homes, bookshops and many other places around the country.
Read the latest edition of School News HERE.
Now in its 23rd year, NSS is a vibrant, fun event that aims to promote the value of reading and literacy. Selected books explore age-appropriate themes, and address key learning areas of the National Curriculum for Foundation to Year 6. The event is also a celebration of Australian books, writers, and illustrators, and encourages everyone to explore the rich and varied range of children books produced in our own backyard. NSS promotes the sharing of stories, encouraging parents, grandparents, teachers and librarians to share stories with young people. At a community level, the event promotes the value of library and bookstore storytime events.
Extending the celebration across the ditch, for the sixth year, LIANZA will join NSS. The event will also be livestreamed from Sydney Zoo.
This year's book is The Speedy Sloth, written by Rebecca Young and illustrated by Heath McKenzie. The story celebrates all winners, especially those who don't come first.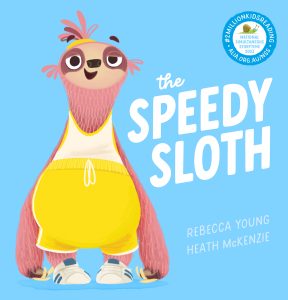 Rebecca Young is an award-winning author from Sydney. Button Boy, her first book, illustrated by Sue deGennaro, was a Notable Book for the 2012 CBCA Awards and has been published internationally. In 2016, Teacup, illustrated by Matt Ottley, won the Patricia Wrightson Prize for Children's Literature in the NSW Premier's Literacy Awards. Heath McKenzie is an award-winning children's book illustrator who has written and illustrated countless books for children.
Each year, interested publishers submit possible titles to ALIA. The publisher must be able and willing to provide copyright release for use of the illustrations, book projection, translation into other languages and performance. The publisher also needs to commit to a special print run of several thousand copies. Remaining criteria for selecting a book include a positive storyline; appeal to a modern and diverse audience; suitability for read-aloud (language and length); how well the book lends itself to craft and other activities. The ALIA website provides free online resources to extend students engagement with the story.
2022 was the biggest and most successful NSS to date with more than 2.18 million participants at over 59,000 locations.