News
Teacher's Desk
From Kirrawee High to Harvard Law School
Larissa Behrendt shares her public education experience and advice on creating the best possible teaching and learning outcomes for Aboriginal students.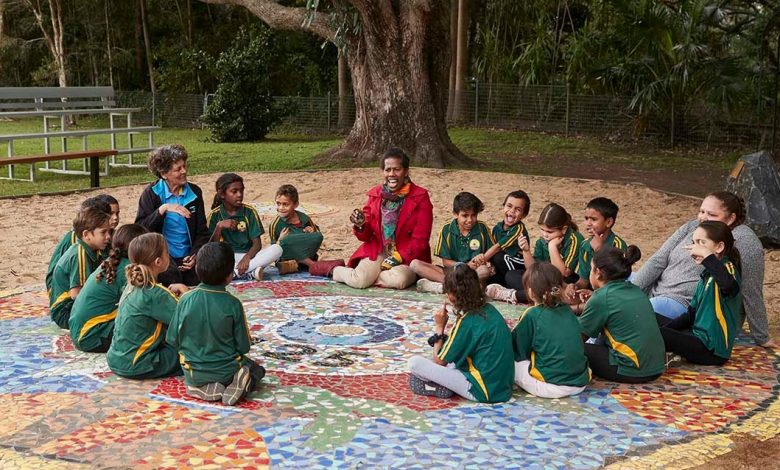 Schools that embed and engage with Aboriginal culture across the curriculum and try to meet the cultural needs of their Aboriginal students are likely to see better attendance, improved educational outcomes and increases in Aboriginal students going on to higher education.
That is the view from Professor Larissa Behrendt who spoke with Secretary Mark Scott on the Every Student Podcast about how the NSW education system can reach its ambitious target to increase the proportion of Aboriginal students attaining Year 12 by 50 per cent by 2023, while maintaining their cultural identity.
Professor Behrendt, a Eualeyai and Kamillaroi woman, is Director of Jumbunna Institute for Indigenous Education and Research at UTS and a product of public education, having attended schools in Cooma, Norfolk Island and the Sutherland Shire, before graduating in Year 12 at Kirrawee High School.
"I have got a lot of affection for my public education and particularly for Kirrawee High School and very proudly keep a connection with it," she said.
The Harvard Law graduate credits teachers at her high school for the encouragement to aspire towards higher education after school, as she became the first in her family to attend university.
"For the most part my teachers were exceptional, and it was my English and history teachers in particular that put me on the pathway to university when I had never thought of it myself," she said.
But the schooling experience wasn't always positive with experiences of racism from other students and one teacher moving her from an economics class to a home economics class due to her Aboriginality.
"[That teacher] left the school when I was in Year 12, so I dropped home economics because I had no interest in it at all and didn't have the confidence to be able to challenge her, especially when her language was all about her doing me a favour," Professor Behrendt recalls.
Professor Behrendt said research shows that the more Indigenous students are engaged with the curriculum and the better a school accommodates a student's cultural needs, the better their educational outcomes and school attendance is.
"Having elders-in-residence, Indigenous people on the teaching staff, really engaging with the local community and having a good relationship are the kinds of things that transform the school," she said.
"Importantly what we see is where schools engage in that diverse cultural engagement, it is actually better for the school and students as a whole.
"There is really strong evidence about how that level of curriculum engagement and cultural engagement gives us the better outcomes that we are looking for in terms of the Close the Gap agenda and increased participation rates … getting that pipeline of kids finishing the HSC and going on to further education."
Through her work at UTS, Professor Behrendt is strongly engaged with Indigenous students, offering support around academic achievement but also cultural strength and support. The Jumbunna Institute also works to extend Indigenous inclusion across faculties at the university.
She sees the public education system needing to focus on several areas including building relationships between Aboriginal communities and school communities as well as investing in teacher education so they can confidently teach culture into the curriculum.
And the ambitious target to increase the proportion of Aboriginal and Torres Strait Islander students completing the HSC while maintaining their cultural identity requires a mix of high expectations, self-confidence and self-esteem that links to culture.
"That has been really important in the past because it does help students who have a lot of ability but because they are young, still finding their way in the world, still working on their sense of identity and their sense of who they are, are really susceptible to negative stereotyping, negative comments and racism," she said.
Listen to the full episode now: