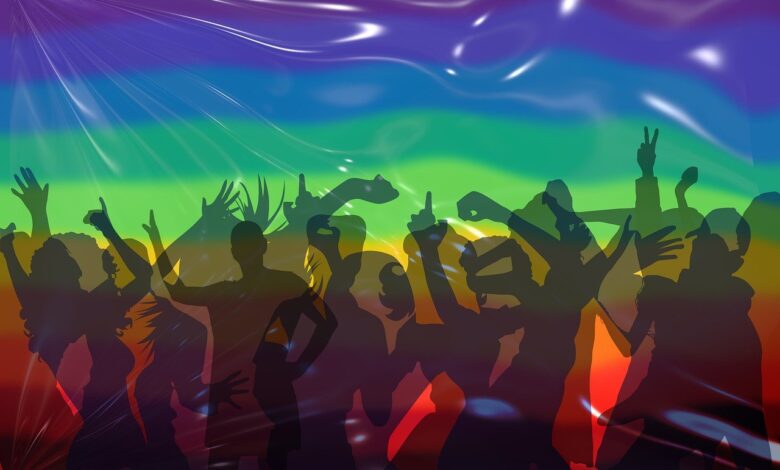 "Trans and gender diverse people are becoming increasingly visible, and this includes young people. The flip side of this visibility is that it leaves us open to increased transphobia and hate in the media. It is so vital that young queer people have access to books that include characters that reflect their own identities. When we see ourselves on the page, it shows us we are not alone, that there are other people just like us, and that we are normal." Seth Malacari
While there has been a recent increase in the publication and acceptance of boy-meets-boy and girl-meets-girl YA romance, there is still an absence of stories representing the last five characters of the LGBTQI+ spectrum, begging the question 'where are the rest of the queer voices?'
"I've been asking myself the same thing for years," admits Seth Malacari, a trans non-binary writer from Boorloo with a Masters in Creative Writing and Children's Literature from Deakin University. "There are definitely some out there, like Alison Evans' novels, but contemporary romances dominate the YA market. There is absolutely a need for stories like this – queer teens deserve to see queer relationships on the page – but not everybody is into romance, and not everybody likes contemporary novels. It's tough, because contemporary romance novels are proven best-sellers, so traditional publishers are more likely to keep publishing them."
"Many queer YA novels fall into the trap of having their protagonists 'come out' because of a relationship. Queer people do not need the validation of a romantic partner to be queer," Malacari adds. "Our society is very focused on romance and relationships, even in the queer community, and I wanted to give young readers a more balanced perspective. Romance is cool if you're into that, but so is friendship, so is being on your own."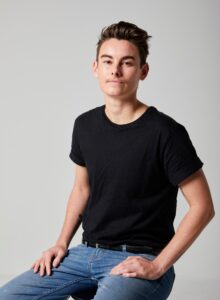 Along with romance, the other theme that dominates the queer YA market is trauma.
"A lot of YA novels, ones featuring trans protagonists in particular, are filled with transphobia, bullying, parental abandonment, and poor mental health. These are certainly things that happen to trans and gender diverse teens, there is no denying that, but it shouldn't be the only message teens receive when they go to read a trans book," says Malacari.
Their book An Unexpected Party, an anthology of queer speculative fiction short stories, is a response to both popular representations: "I wanted to create a book where young adults can see themselves reflected on the page, but actually enjoy the reading experience too. To find escapism and adventure amongst the stories, rather than be reminded that being a queer young person is hard." 
Being visible in the classroom
While all the authors in this book are LGBTQIA+, Malacari is adamant that books like An Unexpected Party aren't just for queer readers.
"The idea behind An Unexpected Party was to deliver 'the unexpected' in terms of representing identities that are rarely seen in books (such as trans, gender diverse, asexual and aromantic), as well as delivering different types of queer stories. The stories here centre around friendship, family, adventure, identity, climate change, body image, and allyship. They span across fantasy, sci-fi, and dystopian genres."
"All teens should be seeing a diverse range of people on the page. This normalises queer identities which reduces stigma and bullying in schools. Being queer is more than ok, it's actually interesting and fun [and] the LGBTQIA+ queer community is incredibly diverse, not just the 'L' and the 'G' parts." Seth Malacari
Malacari admits it can be difficult to teach these concepts in schools: Administration or parents can push back, students can be disrespectful, and it can feel controversial to teach queer concepts, especially trans ones.
"I get that," says Malacari. "But what I ask you to remember is that the fear, the unease, the worry, is something experienced by the queer and trans kids in your classes every day. Even if you are not in a position to add queer books to your syllabus, or on your library shelves, I implore you to at least have a list of books ready to share with the queer teens in your sphere if they need it. Be an ally to these kids. This means accepting them for who they are, showing them they are valid, valued members of your classroom. Have some resources ready to go, such as the local queer or trans drop-in space in your area or the number for a hotline such as QLife. Small, simple acts of acceptance go a very long way." 
Having a range of books and resources available in the classroom can also give students the language needed to understand their emerging identities.
"I didn't realise I was trans until well into adulthood, because as a teen I wasn't taught the right language to express myself," says Malacari. "This has always been my identity, but I didn't have the words for it.  Nevo Zisin's work is particularly good in this respect. Finding Nevo and The Pronoun Lowdown both talk about language, identity and terminology in a way that is accessible to teens and parents."