Property
Riskier play, safer surfacing for school playgrounds
A little bit of risk is good for kids, according to researchers, because it helps promote resilience, more advanced social development, and general curiosity in physical activity.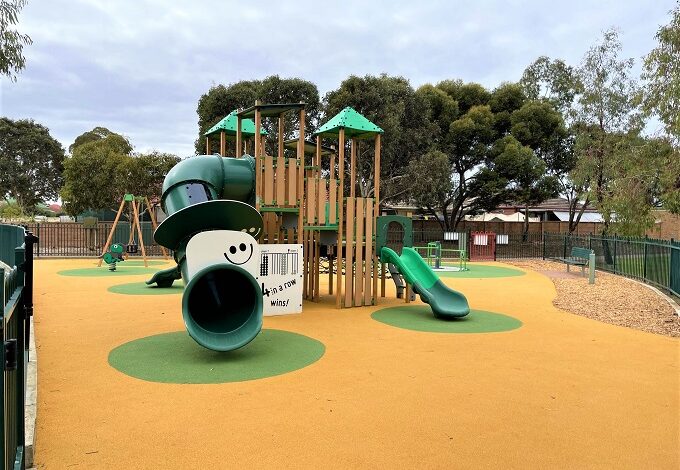 Good playground design reflects this, with varied equipment and natural play elements like balance beams, steppingstones, logs, and creek or mud beds. Still, increased perceived risk for students playing on the equipment should be paired with increased understanding of what makes a safe playground surface.
Check out the full article in our latest print issue. 
Australian standards for playground safety were updated in 2017 to consider the benefits and dangers of risky play more effectively.
One of the people who oversaw the updates, Associate Professor David Eager from the Faculty of Engineering at the University of Technology Sydney, enthusiastically justified it at the time:
We know from the research that kids who are exposed to good risk will develop into better-functioning adults, so we introduce them to graduated risk and we don't wrap them in cotton wool.
Because of this trend towards play designs that embrace a healthy amount of challenge for students, it has become even more essential to keep every school playground surface-type on a rigorous maintenance schedule that will help prevent injury and satisfy compliance standards. 
Speaking with playground safety auditors, School News found that in-depth inspections should be taken out at least once a year; particularly if you have organic surfacing that will require topping up. Look out for signs of wear-and-tear in synthetic surfaces as well as play equipment and any shade installations.
If your surfacing needs replacing, this should be done as soon as practical. And, of course, if a child sustains an injury on the playground this should be investigated immediately, regardless of how minor the injury.
School News interviewed school softfall expert supplier Nathan Lee, general manager at WillPlay.
Q: Which options best suit different types of schools?
A: Equipment and softfall options needs will differ from high school to primary school. Primary schools will be more suited to conventional play equipment and organic softfalls, where high schools should look at more fitness-based play and artificial surfacing like rubber and synthetic grass.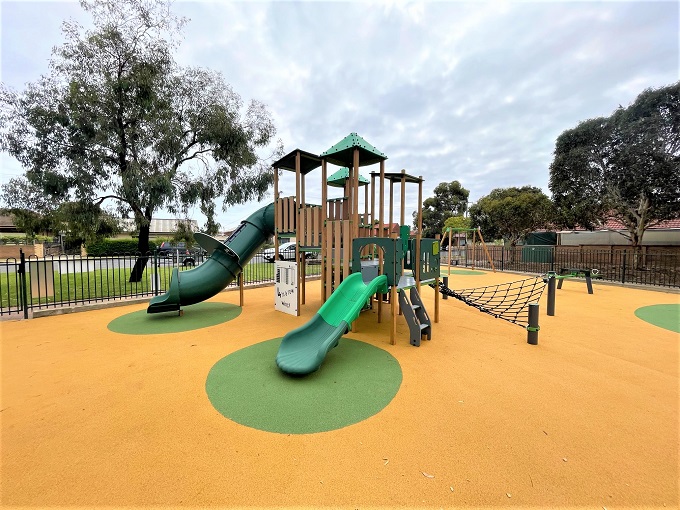 The softfall options will also be determined by budget constraints and artificial surfacing has a higher installation cost. In primary applications, organic softfall can offer an added play element, with sand and bark being used as an extra play media.
Q: What is your recommendation and why: woodchip, bark, or other?
  A: As long as the softfall option is compliant to Australian standards, there are no wrong options as each style of surface has their own benefits and applications.    In some cases, organic softfall selection will be dependent on what is available in the local area to allow for cost effective top ups over time. In some regions, sand is more economical to purchase and replenish than bark or woodchip and vice versa.
Q: How can inspections make sure school playgrounds are compliant?
A: Organic softfall will compact and migrate from the area over time. It is important to ensure the area is topped up on a regular basis to ensure minimum depth is maintained.
Schools need to keep an eye out for wear and splitting in synthetic surfaces. This is usually a visual inspection; however, synthetic surfaces need to be tested for ongoing compliance over time. This can be incorporated into the school's annual Independent Inspection.
Q: What are the Australian Playground Safety Standards that schools must meet?
A: All surfacing needs to be compliant AS4422:2016 at the time of installation and must be maintained to ensure compliance. Manufacturer's recommendations in regard to care and maintenance should be adhered to ensuring compliance and that warranty conditions are met. I am not an expert on this part of the standards. Might be best getting an opinion from a certifier or inspector.