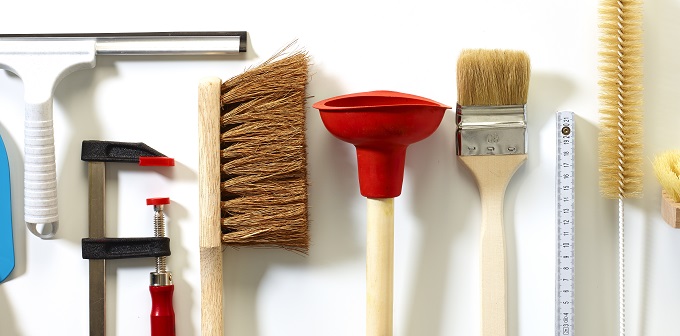 When it comes to facility management, your school needs to implement a program.
Click here to read our Term 3 issue. 
Either employ a facilities manager and team to keep it in-house, or reach out and source a high quality school facility management service to meet your needs. It's an area of school-life that must be prioritised, well managed to offer an impeccable service and keep on top of new technologies and trends.
A facility manager's role is to ensure that buildings and services meet the needs of everyone who uses them, vital when you have a duty-of-care to provide a safe and stimulating learning environment for children and teachers. Community expectations have reached an all-time high, pushing schools to get the most value they can out of their budgets. In the past, schools and universities would employ cleaners, groundskeepers and catering staff directly; perhaps turning to contractors for specialist services like air-conditioning or equipment maintenance. But there has been a move away from this model as school needs have increased and technology has advanced.
Pros for outsourcing
Hand over your day-to-day facility management responsibilities to a service provider that has the expertise and specialised skills to perform tasks to a high standard.
Cost savings: facility management service providers have support, resources and buying power that that is beyond the reach of most schools.   Outsourced facility management providers also absorb employee costs like wages, benefits, training and worker's compensation. With a customised, streamlined facility management system in place, you should experience increased efficiency across operations as a whole.
Cons for outsourcing
Unless you choose a collaborative provider, you may feel like you are handing over too much control, or that the new system isn't adequately suited to your school's specific needs.
Flexibility: discuss all available options with providers because contracts will differ. Long contracts are more likely if the outsourcing firm will be investing significant upfront capital.  Always enquire about possible future upgrades and what level of flexibility is available in terms of scope, training and maintenance.  
Miscommunication and troubleshooting concerns are always prevalent when schools consider outsourcing: the secret is to find the right contractor for you, your team and your school.
How to strategise: industry viewpoint
We spoke with facility management expert in the field, Paul Amato, the national director of business development at Sodexo, about negotiating a new contract. 
 Dealing with school maintenance issues and food service can take away valuable resources from developing students, not only financially, but in terms of time and focus. A comprehensive facilities management (FM) program can enable schools to focus on their core strengths while dealing with a single point of contact to deliver specialist services in the timeliest and most cost effective manner using best global industry practices.
Facilities management strategies for schools
A solid FM strategy starts with mapping the operational and infrastructure needs of the school to address preventative maintenance, regular operations, and strategic improvements. 
The first step is to identify pressure points in your school and form an integrated, cost-effective suite of options including critical services, foodservices, wellness programs, event management, cleaning services, grounds maintenance and landscaping, corrective maintenance, technical services and more. A service level and commercial solution can then be mutually agreed upon by setting appropriate bench marks, KPIs and performance measures.  The more comprehensive your data is on current services and costs the easier it is for a specialist service provider to prepare a tailored solution and competitively price.  If you don't have that data or are not sure what's needed, seek a trusted provider to work with to uncover that and guide you through the process.
When all operational components are strategically planned and executed, schools experience not only the efficient daily operations of their facilities but also tangible benefits aligned to their key objectives including investment to the school, higher student enrolment, operational cost savings such as lower utility expenses, higher teacher and faculty retention.  Consider carefully that an under investment in maintaining your assets now will shorten their life and lead to the need for costly earlier replacement and ultimately the increased cost of future maintenance in dealing with a that backlog.  There are strategies to deal with just these sorts of issues that lessen the pain of catching up.
Buildings are getting smarter and technology is getting more sophisticated: this needs to be managed effectively to avoid business disruption and to effectively leverage data insights. Data analytics is also one of the fastest growing trends in FM. The most popular systems are fully customisable and can monitor and measure all major manufacturers' building controls and equipment. Having the ability to remotely resolve system failures often eliminates the need to dispatch a service technician, saving clients a tremendous amount of time and money.
Sustainability concerns for modern schools
Environmental services and energy management is a growing area where we are seeing more in comprehensive FM strategies for schools. For example, schools are now being graded by their communities for their sustainability policies, plans and benchmarks along with their commitments to incorporating 'green and earth-friendly' initiatives into their operations.