News
Classroom Resources
Novels for kids with neurodivergent characters
All children are likely to have a neurodivergent classmate and through books, will better learn to accept and include them – Kate Foster.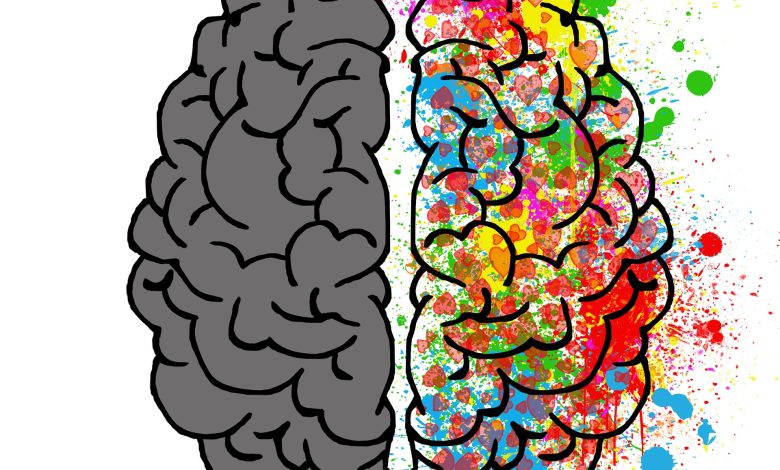 Following on from the popular article in our newsletter in Term 1 about choosing books with the right representation, School News is providing a list of some great chapter books and novels for children with neurodiverse characters.
Read the latest edition of School News HERE.
Autistic author Kate Foster encourages educators to include as many books as possible on school shelves: "It's always worth remembering that no two ND people are the same, so the more books you and your class read that star ND characters, the more ND voices you listen to, the more valuable knowledge and understanding you'll gain. And it's not only the ND children who will benefit from this."
Jamie Oliver, better known as the author of dozens of cookbooks, has recently released his first children's chapter book, based on the stories he would tell his own children each night at bedtime. Oliver has severe dyslexia, and famously didn't read his first novel until the age of 38. Billy's Giant Adventure features a main character who struggles with reading and writing at school, something Oliver experienced firsthand, and can write about with authority and sensitivity.
Books are an excellent way for all people to learn about the lived experience of people with mental and health differences and to appreciate what might be going on inside the head of a neurodiverse person when usually all others can see is the outside behaviour.
"A lot of struggles ND people experience are invisible for most of the time and extremely hard for an ND person to describe or explain," explains Kate Foster. "So, what most people see are the times when those experiences become too much and spill over in the shape of meltdowns and shutdowns. Understanding how life can be on a minute-to-minute basis for ND people through fictional characters preparing for a school production, hunting monsters, flying spaceships, and so on, allows others to share thought processes, feelings, discomfort, and confusion as they occur."
The following list is by no means exhaustive but a taste of the growing range of books available featuring characters with a variety of conditions including: Dyslexia, OCD, ADHD, Autism Spectrum Disorder, Schizophrenia, Bipolar Disorder, Tourette Syndrome, Depression, Anxiety and Agoraphobia.
Dyslexia
Billy's Giant Adventure by Jamie Oliver
Hank Zipzer series by Henry Winkler
Percy Jackson series by Rick Riordan
Fish in a Tree by Lynda Mullaly Hunt
OCD
The Goldfish Boy by Lisa Thompson
The Miscalculations of Lightning Girl by Stacy McAnulty
Turtles All the Way Down by John Green
Finding Perfect by Elly Swartz
Every Last Word by Tamara Ireland Stone
ADHD
Clementine by Sara Pennypacker
Playing Tyler by T.L. Costa
Anne of Green Gables by L.M. Montgomery
ASD
Harriet Hound by Kate Foster
Autumn Moonbeam by Emma Finlayson-Palmer
Curious Incident of the Dog in the Night Time by Mark Haddon
Extremely Loud and Incredibly Close by Jonathan Safran Foer
The Rosie Project by Graeme Simsion
PAWS by Kate Foster
Recommended by Kate Foster:
Social Queue by Kay Kerr
The Extraordinary Adventures of Alice Tonks by Emily Kenny
The Someday Birds by Sally J. Pla
Schizophrenia
Where the Watermelons Grow by Cindy Baldwin
Whisper to Me by Nick Lake
Fig by Sarah Elizabeth Schantz
I Never Promised You a Rose Garden by Joanne Greenberg
Challenger Deep by Neil Schusterman
Bipolar
The Lightness of Hands by Jess Garvin
Sara and the Search for Normal by Wesley King
Lily and Dunkin by Donna Gephart
For Black Girls Like Me by Mariama J. Lockington
Tourette Syndrome
Recommended by Kate Foster:
Forget Me Not by Ellie Terry
List of Ten by Halli Gomez
Depression
Moonflower by Kacen Callendar
The Memory of Light by Franciso X. Stork
Some Kind of Happiness by Claire Legrand
Finding Junie Kim by Ellen Oh
Anxiety
Living with Viola by Rosena Fung
The Bravest Word by Kate Foster
Guts by Raina Telgemeier
Agoraphobia
Courage for Beginners by Karen Harrington
Under Rose-Tainted Skies by Louise Gornall