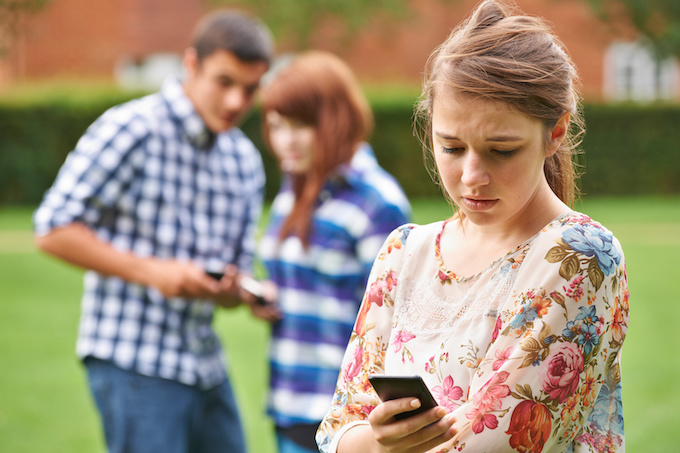 Forty-five successful QLD recipients will share in more than $180,000 to design local projects that will take on cyberbullying.
Minister for Child Safety, Youth and Women Di Farmer said the Tackle Cyberbullying Grants program had awarded six young people and 39 community organisations grants of up to $5,000 each to deliver anti-cyberbullying projects across the state over the coming months.
"Bullying of any kind is never acceptable, and cyberbullying is especially insidious," she said.
"Most of us carry the internet around in our pockets, with smartphones and other devices now an almost unavoidable part of everyday life.
"That gives cyberbullies unprecedented access to harm their victims at school, at home, in public and private, and we are absolutely committed to stamping it out.
"We can't do that on our own, which makes these projects so important in helping to raise awareness of what cyberbullying is, how to support young people, and importantly – to stop it happening."
Ms Farmer said the funded projects covered a wide range of activities, from computer games with anti-cyberbullying messaging, creating comic books, podcasts and Indigenous art projects.
"One project being run the Ormeau State School P&C is about providing information and education for parents, led by school students," she said.
"I often hear from parents who say they'd like to feel more confident they understand digital technologies, and how they can protect and support their children, so to have young people taking the lead on educating the adults around them is really fantastic.
"Taabinga State School in Kingaroy has been funded to paint a wall mural with anti-cyberbullying messages, and students will get to design and create that.
"And one very enterprising 11 year old from Camp Hill, Florence Hill, has been funded to create a digital animation with support from her school's P&C and QUT design students.
"These grants are all about supporting young Queenslanders to be leaders and influencers, showing their friends and followers what it looks like to have respectful and positive relationships."
Ms Farmer said the Tackle Cyberbullying Grants program was a key recommendation of Queensland's Anti-Cyberbullying Taskforce Report and one of several initiatives that embed the involvement of young people in shaping and implementing solutions.
For more information visit www.qld.gov.au/campaign/tacklecyberbullying .