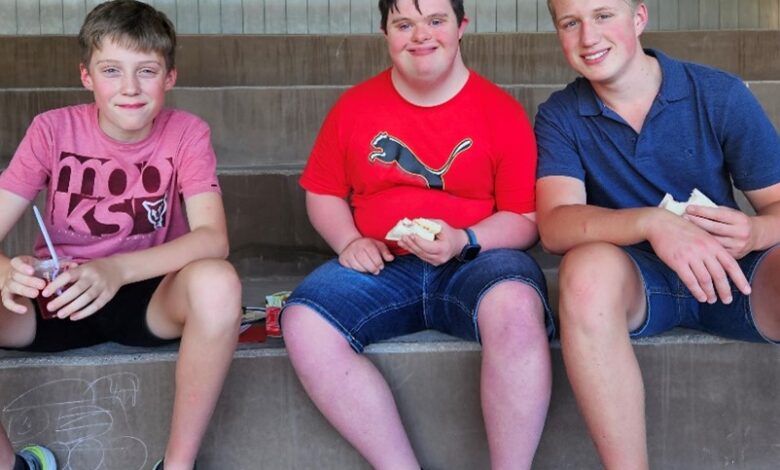 Clarke Road School on the Upper North Shore of Sydney opened fifty years ago with two teachers and 18 students. Despite its diminutive size, it was charged with an enormous task – a student-centred approach to its special cohort of students, all with an intellectual disability.
Read the Term 4 edition of School News HERE
Rebecca Saunders is the current principal of Clarke Road School, and she was able to use the 50th Anniversary to investigate the school's rich history and answer the question – what makes a special school special?
What makes a special school special?
Saunders explains: "Specialised schools like Clarke Road School are uniquely equipped to offer tailored support to students with diverse learning and well-being needs. Our primary focus lies in empowering each student to express their voice confidently and consistently, both in and out of the classroom. This personalised approach is facilitated by our dedicated staff, who adapt curricula to suit individual student requirements."
While the individual students and their unique needs are the focus of the program, that attention is given by an entire collaborative team, allowing each student to have 'precisely calibrated challenges' and targeted learning experiences. And while all schools are their staff and students, this is even more true for Schools for a Specific Purpose like Clarke Road School.
"Specialised settings like Clarke Road School create distinctive environments tailored to meet the individualised requirements of students with diverse learning and well-being needs. The personalised nature of our educational programs underscores the dedicated efforts of our staff, who diligently delve into understanding each student at a profound level," explains Saunders. "This involves recognising their unique strengths, and abilities, as well as their specific learning and well-being needs. I take immense pride in the Clarke Road School team for their unwavering passion in comprehending every student and their ongoing commitment to aiding them in achieving their learning objectives."
Perhaps one of the things that makes SSPs so special, is that the role they play is so much larger than their enrolment numbers might suggest, and the education they provide is more than just a curriculum to students, but learning to the wider community and system as a whole.
"We actively prioritise involving the wider community in Clarke Road's activities," says Saunders. "This practice dismantles barriers to understanding our students and the education we provide."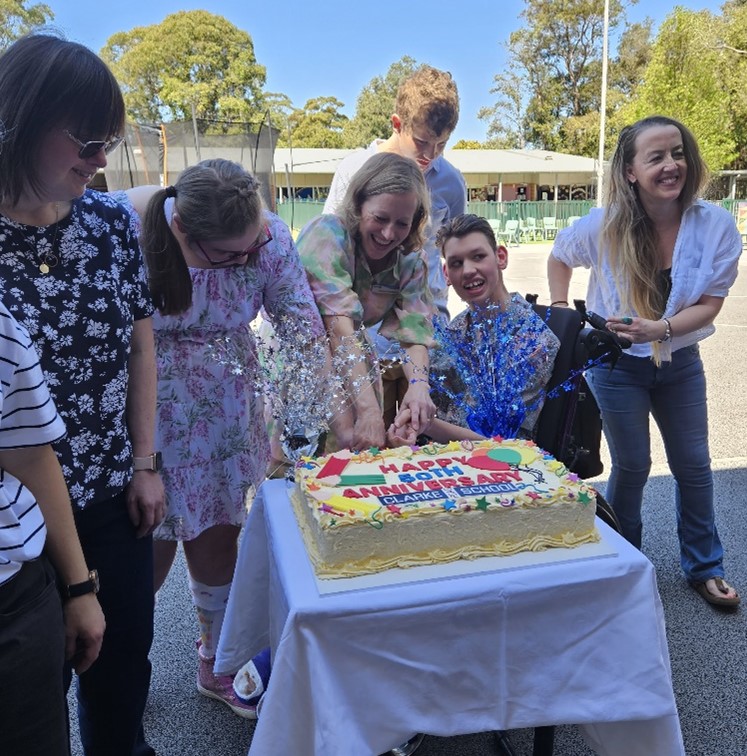 Ahead of its time
Principal Saunders' research showed that even in the earliest days, Clarke Road School had a philosophy ahead of its time.
"Through my research, it became evident that the foundational principles on which Clarke Road was established half a century ago continue to resonate strongly today," says Saunders. "The earliest records showcase a student-centred approach among the staff… [and] early educators recognised the importance of nurturing students' play, communication, and language skills while encouraging physical activity, life skill development, and community engagement. These principles, fundamental to Clarke Road's inception, remain integral to the school's evidence-based programs and practices today, encapsulated in our current guiding statement, "Opening new worlds for every student."
It is this long history of exceptional teaching that has led to the school being considered a Centre of Excellence with far-reaching impact beyond its own student body.
"Our school empowers some of society's most vulnerable children, providing an educational sanctuary that not only values them but also amplifies their voices." Rebecca Saunders
"Since 2013 [when the school moved into its current purpose-built site], Clarke Road School has actively influenced the broader educational landscape in Australia," says Saunders. "This impact is evident through the school's proactive sharing of key programs and strategies with institutions both within NSW and across other states….such as the Passport for Learning, a comprehensive teaching framework that not only deepens educators' understanding of their students' learning styles but also guides their next steps in learning. Passport for Learning is now on the verge of state-wide implementation, signifying its effectiveness."
An article on the NSW Department of Education website by Jim Griffiths, also celebrates the Money Skills Program, which was developed at the school in 1984 and has been in constant use in specialist and mainstream schools across the country ever since.

Celebrations for Clarke Road School 50th anniversary
Misunderstandings about Special Schools
"While visitors might arrive with limited understanding about our students and our crucial role in the education system, they depart with a profound appreciation for our learners and the exceptional expertise of our staff," explains Saunders. "Providing them with a firsthand experience of education at Clarke Road School is a valuable opportunity, allowing them to acquire insights and skills that can benefit their own contexts. Individuals leave with a renewed understanding of the vital role schools like Clarke Road play in our education system."
"At Clarke Road, we firmly believe in the potential of every student to learn and achieve their utmost capabilities, enabling them to actively participate, contribute, and find their place within their community. We hold high expectations for our students", adds Saunders. "Every child possesses unique qualities that should be cherished and should be celebrated for their "awesomeness". They deserve recognition for their strengths, the opportunity to express their thoughts, and an educational environment that appreciates their contributions, tailors learning to their needs, and holds high expectations for their achievements."
"A parent eloquently captured this sentiment: "Our children here are precious. Our worth as human beings isn't defined by our abilities or intellect; our ability to contribute to society isn't measured by our earning potential or tax payments, or even our capacity for profound conversation. Our true worth lies in our genuine humanity, embracing all our flaws, gifts, and abilities. It is in our authenticity that we profoundly influence those around us, and our children exemplify this genuineness. Their interactions have a transformative impact on everyone they encounter." Rebecca Saunders
Learn more about Clarke Road School here.