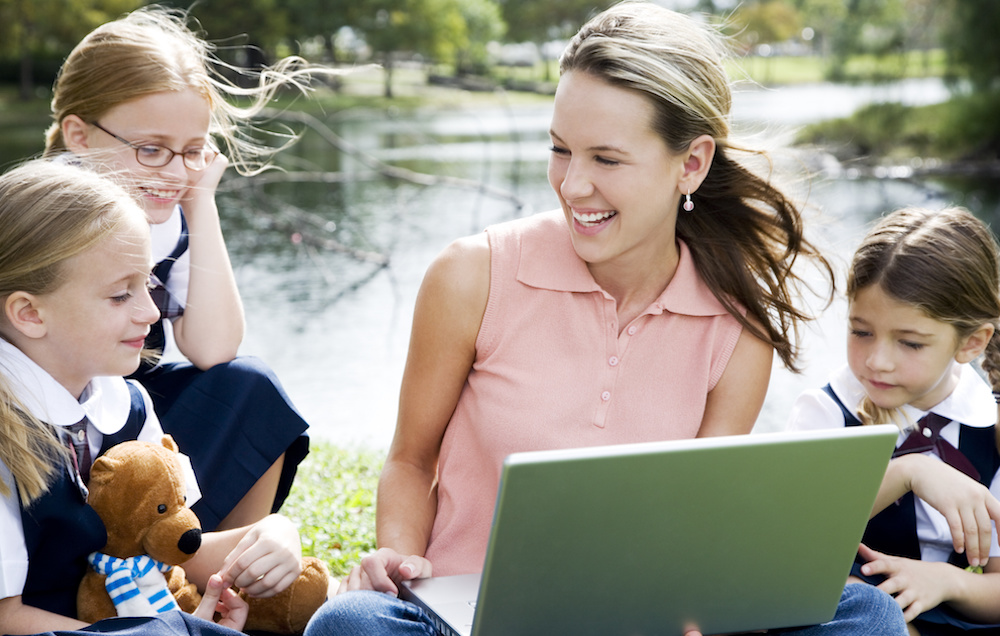 The Be that teacher campaign is a joint initiative of the Albanese Government and State and Territory Governments, aimed at raising the status of the teaching profession across the country. The campaign will feature eight real school teachers, one from each jurisdiction.
The campaign is designed to encourage more Australians to want to 'be that teacher' — the one we all remember from our own childhoods, who inspired us, encouraged us, cared about us or just left a lasting impression.
Read the Term 4 edition of School News HERE
In launching the campaign, Federal Education Minister Jason Clare said he wanted more young Australians to choose teaching for their career.
"Recent surveys show that most teachers don't think that what they do is valued by the community. We need to change that.
"This campaign is all about changing the way we as a country think about our teachers, and the way our teachers think our country thinks of them."
As part of the campaign, teachers are also being encouraged to share their own stories, while the community members broadly are encouraged to share their stories about the teacher that changed their lives.
Independent Schools Australia (ISA) is pleased to see the teaching profession presented this way, through inspiring stories of teachers doing what they do best.
ISA Chief Executive Officer, Mr Graham Catt said, "Teachers play a crucial role in helping our young people learn and engage confidently with the world. Encouraging talented and motivated people to consider teaching as a profession is an important part of addressing the teacher workforce issues we face in Australia.
"All school sectors are being impacted by the teacher workforce shortage," Mr Catt said. "We need to do everything we can to attract and retain teachers, and I hope this campaign will encourage more people to consider this rewarding career."
Australian Education Union President Corenna Haythorpe, though, said it would take more than an advertising campaign to address the teacher shortage.
"Nine out of 10 public school principals across the nation reported teacher shortages this year, almost double the number in 2020.
"The Albanese Government's own figures show demand for secondary teachers will exceed the supply of new graduates by 4,100 between 2021 and 2025.
"The number one issue driving teachers from the profession is unsustainable workloads. Only 13% of public school teachers say their workload is manageable and one in five leave within three years of entering the profession."
Ms Haythorpe said other challenges facing the sector were an ageing workforce, a declining number of people completing teaching degrees, and inadequate and unequal school funding.
"The Prime Minister needs to do much more than launch advertisements. He needs to honour the government's commitment to end the underfunding of public schools.
"Investing in teachers and public schools is the only way to ensure we can recruit and retain the teachers we need. Full funding will give teachers more time and support to meet the diverse and complex needs of their students. It will also give them the confidence they can make a real difference without burning out."