News
"Unprecedented" teacher shortage may require unprecedented solutions
"Schools are facing unprecedented teacher supply and retention challenges, with workforce shortages one of the single biggest issues facing teacher employers in all school sectors and early childhood education settings across Australia," said federal education minister, Jason Clare in a statement distributing a new issues paper ahead of this Friday's national teacher shortage meeting.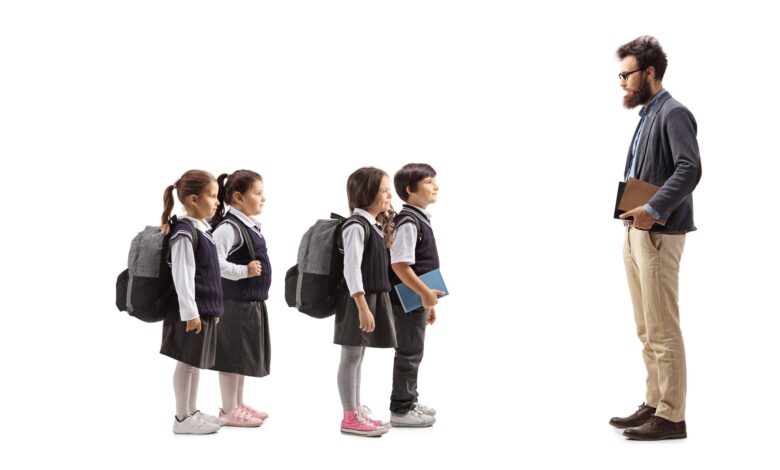 The paper lists several significant issues contributing to the teacher shortage: poor working conditions related to lack of career progression and the rise of casual employment and short-term contracts particularly among teachers who have been teaching for less than 5 years, declining enrolments in initial teacher education, and challenges around teacher recruitment for specialised subject areas like languages and STEM.
Another major contributor towards the teaching shortage is an ageing workforce, and the paper cites that 45% of teachers over the age of 50 intended to leave within 5 years in the Organisation for Economic Co-operation and Development 2018 Teaching and Learning International Survey.
Phenomenally, due to growing student enrolments, the demand for secondary teachers is set to eclipse the number of new graduate teachers by more than 4000 between 2021 and 2025, according to Department of Education, Skills, and Employment modelling.
Clare spoke frankly about the need to come up with national solutions in a press conference last month:
"We've got a teachers' shortage right across the country and it's not just because of the flu or COVID that's keeping teachers away from school and forcing classes to merge together. It's bigger than that, and it's worse than that.
"We've got more and more kids coming to school and fewer young people making the decision to leave school and become a teacher. Worse than that, we've got more and more teachers choosing to hang up the boots and leave the profession.
"We've got to look at the things we can do to encourage more people to become teachers, how we can improve training for teachers when they're at uni, and what we can do to fix some of those things that force teachers out of the profession early."
Last Thursday, the Independent Education Union appeared before the NSW Parliament's Inquiry into Teacher Shortages.
The Inquiry, chaired by One Nation's Mark Latham and comprising members of the Labor opposition, the Greens, Liberals and Nationals, heard that COVID had not caused the current issues but it had exacerbated them.
"The IEU has been warning about impending staff shortages for many years due to a range of factors including an ageing workforce, mid-career teacher retention issues and dramatically decreasing enrolments in initial teacher education courses," Northam said.
Data from the Australian Institute for Teaching and School Leadership reveals:
28 per cent of teachers say they will leave the profession within four years
32 per cent of teachers say they will leave the profession before retirement
12 per cent of teachers are over 60 years; and 37 per cent are over 50.
The IEU has had two stop works in six weeks – thousands of teachers and support staff from Catholic schools throughout NSW and the ACT rallied and marched at numerous locations.
"This is unheard of," Northam said. "School staff are on their knees and schools are in crisis. They've been running on goodwill for too long but that goodwill is rapidly running out."
Last week the IEU wrote to Catholic employers urging them to meet with the union and continue negotiations for a new enterprise agreement that began in January. "Our door is open," Northam said. "Let's sit down and fix these issues together."
The IEU represents the industrial and professional interests of 33,000 teachers and support staff in non-government schools in NSW and the ACT, and Branch Secretary Mark Northam said: "The teacher shortage has to be taken seriously. It's about a better deal for teachers and support staff. It's about the students and the future of education.
"It's about more time for lesson planning, improved pay, and real strategies to address the teacher shortages."
How has your school been affected by the teacher shortage? Write to our editor and let her know so that School News can continue working to amplify your voices.