News
Stop work action called for Tasmanian schools
Tasmanian teachers will be striking for the third time in less than six months, with action called for this Friday.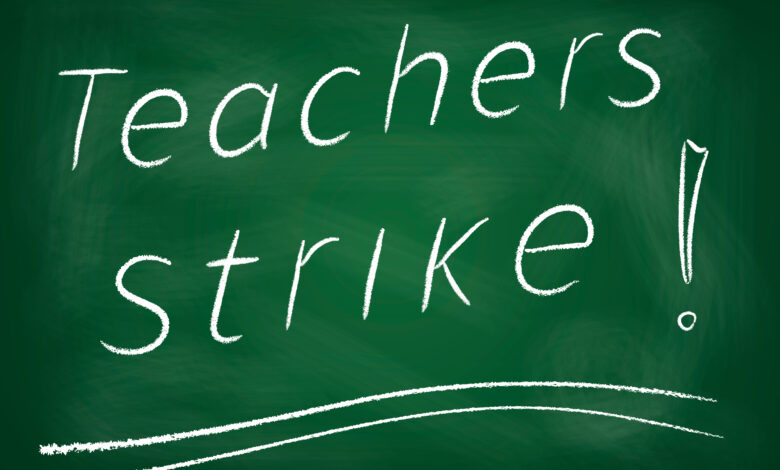 Schools across Tasmania will be without educators on Friday March 10 as principals and teachers from the Australian Education Union (AEU) stop work at 1.30pm and do not return for the rest of the day.
This is the third strike action that has been called in recent months, with a two-hour stop-work meeting on 28 September 2022 and an even longer stoppage on 2 November.
Read the latest issue of School News HERE
AEU President David Genford was reported as saying "For more than 18 months educators have been desperately calling on the Rockliff Government to address the workload issues in our schools and colleges that is seeing student learning falling and educators walking away."
The action comes in response to the government's failure to meet the March 1st deadline for a new Teachers Agreement.
"Stop work action is the final straw for educators," President Genford said.
"But teachers are prepared to continue taking action until real solutions to lift learning in Tasmania are implemented."
Like most states across the country, Tasmania has been struggling with growing class sizes and serious teacher shortages. The Tasmanian AEU reported in 2022 that there were instances of classes with over 45 students and no teacher assistant, prompting some families to keep their children at home rather than try to compete in over-burdened classes.
Stop-work meetings and strikes are becoming more common across the country as funding falls and teacher attrition rises. In May 2022, over 18,000 Catholic school staff in NSW and ACT had a full-day stoppage, their first in almost two decades, over poor pay and increasing workload. Only weeks prior, 24-hour industrial action saw thousands of NSW state school teachers walking out of classrooms and into the Sydney CBD.
After massive strikes in 2011/2012 which saw up to 40,000 teachers taking part and 400 schools closed, Victorian educators threatened their first action in a decade in early 2022, before making a last-minute deal with the Andrews government.
A key issue across all states is that while starting salaries for teachers are relatively high compared to other university graduates, their pay does not rise much with age or expertise.
Research by the Grattan Institute in 2016 showed that less than 3% of individuals with a teaching degree earned a very high-income ($3,000 per week or $156,000 a year) compared to engineering and commerce where a third of graduates were able to earn a high-income. Their research also showed that people without any university degree at all had a better chance of earning a high income than people with a teaching degree.
Teacher strikes are relatively uncommon in Australia, especially when compared to other nations. Industrial action is heavily regulated by the government although there have been more and more large-scale strikes across many industries post-Covid including nursing staff, airport workers, bus drivers and even zoo workers.
Still, strikes can be divisive, with consequences for student learning and families as well as potential strain between educators and administrators, but the decision is never made lightly. President Genford says "Stop work action is the final straw for educators. The Rockliff Government could stop this action taking place by immediately investing in in-class support for every student and workload solutions that will keep teachers in our classrooms."