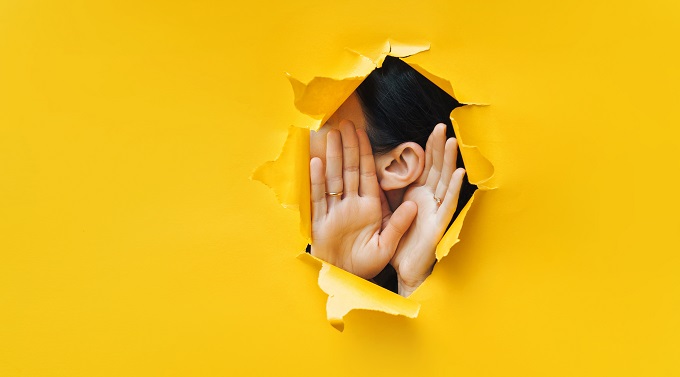 Shenton College, in Shenton Park, is one of Western Australia's largest and most-awarded secondary schools. What few people outside of the school realise though, is that Shenton College is actually two independent, but co-located colleges – The Shenton College Deaf Education Centre and Shenton College.
Read the latest edition of School News HERE.
"The schools operate together seamlessly, with Shenton College's exceptionally strong philosophy of inclusion ensuring the Deaf Education Centre (DEC) students and staff are fully integrated into every aspect of the wider school community on campus." Dr Karen Bontempo, Curriculum Leader at Shenton College Deaf Education Centre said.
The DEC is the only secondary facility of its size and nature in the state, supporting a diverse range of deaf and hard-of-hearing students, and delivering a broad selection of highly individualised programs for students from Years 7 to12 in collaboration with Shenton College.
An essential aspect of the strong relationship and collaboration between Shenton College and Shenton College Deaf Education Centre is the Auslan course, which is offered to all students from Years 7 to 12 at Shenton College.
Growing popularity of Auslan
Sign language is rapidly becoming more mainstream, thanks in part to its increased visibility on the world music stage. Superstars such as Ed Sheeran and Rhianna have been using sign language interpreters at concerts and tours, and closer to home, the COVID pandemic brought Auslan front and centre thanks to state premiers such as Mark McGowan and Dan Andrews having interpreters at press conferences. Children are also exposed to sign language as well, with former yellow Wiggle, Emma Watkins, regularly including a deaf artist in her performances.
According to the Deaf Society, around 30,000 people in Australia use Auslan to communicate. They also report that since the start of the pandemic, enrolments in Auslan courses have increased by 400 percent.
At the Shentons, Auslan was introduced as a formal course of study for a single stream of Year 8 students in 2014. By 2019, the increased demand and popularity of the course meant the intake had grown to three Year 7 classes.
More than 560 students have since commenced an Auslan course at Shenton College with 256 Auslan students in 2022 alone. Of these, 23 were deaf students (66 percent of the Deaf school population) and 233 hearing students. The program has low attrition and extremely high raw scores for students who carry through to Year 12.
Dr Karen Bontempo works full time as a Curriculum Leader at Shenton College Deaf Education Centre, managing the Auslan teaching and learning team while also an Adjunct Fellow in the Linguistics Department at Macquarie University. She says that what is unique about the schools at Shenton is they are "challenging the wider school community to adapt in order to genuinely include a deaf child – rather than expecting the deaf child to adapt to their environment. This is quite a paradigm shift, in many regards."
Immersive learning
One of the key strengths of the program is the unwavering commitment by the Principals of both Shenton College and the DEC that Auslan be "done right" at the Shentons. The appointment of Deaf Education Officer, Patricia Levtizke-Gray, has been critical to the appropriate cultural delivery and implementation of the course. "Team teaching is standard practice in Auslan classes at the Shentons, with a Deaf/hearing instructor combination, and this linguistic and cultural immersion model has proven invaluable to effective teaching and learning." The Deaf Education Centre is fortunate to have a number of deaf staff, not only to act as role models for deaf students, but also as language and cultural models for the hearing students in the Auslan program and in the wider school community.
"Our Auslan course is effective, because the students see the language as a means of real communication, rather than as an object of study. Students have a real-world purpose to learning the language and have meaningful and authentic daily opportunities to engage in the language and intercultural interactions." Dr Karen Bontempo
Even for Shenton students not enrolled in an Auslan class, they are exposed explicitly to the language on a regular basis, from welcome signs in Auslan as you enter the campus, interpreters being used at all assemblies and drama products and captions used in all video footage screened in classes. It is now common for the school to break out organically into visual applause during assemblies.
"Deaf students can go into any of their classes and find a peer – deaf or hearing – who can communicate with them directly (instead of via an interpreter) when it is time to pair up for an activity, or to do some small group work. This is a truly exceptional set of conditions, and a mutually beneficial relationship," adds Dr Bontempo.
Lasting impact beyond the school
"The Shentons are in a unique position to work together in WA to provide opportunities academically, culturally and socially to the deaf and hearing students," says Dr Bontempo. "The work we have been doing in this regard with the Auslan course at the Shentons is a nation-leading initiative, and is being noticed by educators and researchers in other states of Australia and overseas."
Since graduation, the inaugural Auslan class have moved into a number of jobs and further studies that continue their involvement and support of the deafness sector including teaching, support jobs and child care working with deaf children. Many more have continued their studies in other areas from medicine to hospitality.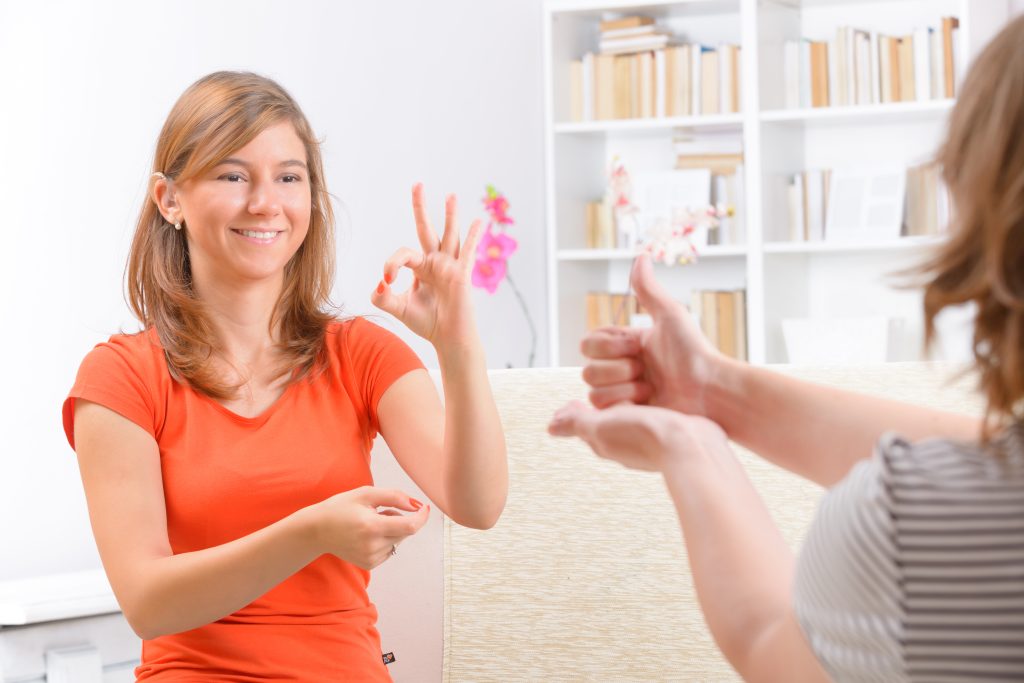 "This negates the need for interpreters when members of the Deaf community negotiate these domains in society in the future, as the wider hearing community becomes more accessible if more people in key jobs and roles are proficient in Auslan," explains Dr Bontempo. The ripple effect even extends to the families of Auslan students, she adds, with parents eager to ensure they have Auslan interpreters at their workplace's public events and consultations to ensure they are inclusive and accessible.
And the yellow Wiggle…
Dr Bontempo: "Former Wiggles member, entertainer "Emma Memma" has studied Auslan extensively, has Deaf community connections and consultants, and includes a deaf artist in her performances as a collaborator in her work. To see it being managed respectfully on such a public platform is great. She's making space for a Deaf performer, Elvin Lam, to shine in her show, and acknowledging her role appropriately as an ally to the Deaf community, and this is a key principle. The Deaf community are the custodians of their language, and language and culture are inextricably related. So, ensuring deaf people have a platform and a presence in such opportunities makes all the difference, both culturally and linguistically, as representation matters. Such actions can reduce marginalisation of deaf people in society, and increase genuine inclusion and understanding."