News
Union blasts gov push to "dumb down initial teacher education through funding for gimmicky programs"
The Australian Education Union has said that it will "fiercely defend initial teacher education from any Morrison Government attacks on hard-won quality standards".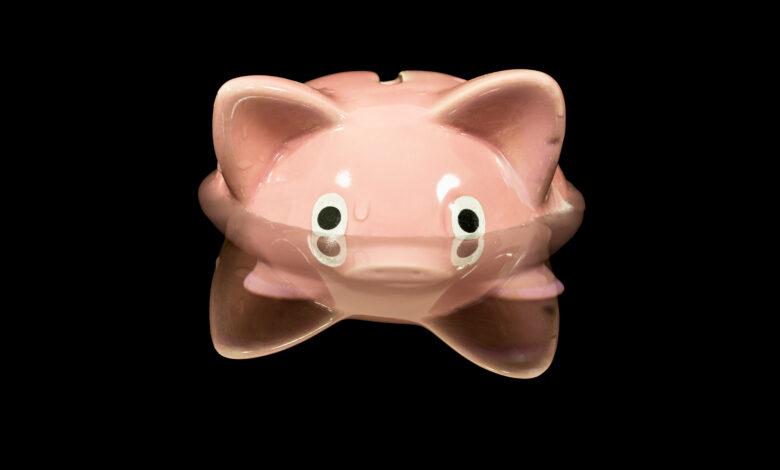 Federal President Correna Haythorpe's comment was made in response to Acting Education Minister Robert's announced plan, which she said would "dumb down initial teacher education through funding for gimmicky programs like Teach for Australia, micro-credentials in classroom management, phonics and explicit instruction and a return to one-year graduate teaching qualifications".
"The Morrison Government has an ideological driven obsession with undermining the teaching profession. From calling teachers 'duds' to now undermining the qualifications required of teachers. 
"The AEU will not stand for it. We will fiercely defend the quality and standards in initial teacher education we fought for over many decades
"The announced funding commitments, if delivered, would erode the excellence parents and the community rightly expect from teachers.
"Programs like Teach for Australia and the other initiatives the Acting Education Minister proposes to fund are not the answer to workforce shortages. They do not offer the rigorous pre-service education required to ensure teachers have the skills, confidence and experience to be effective from day one in the classroom.
"Respect, reward and rigour are the pillars of high quality teaching," Ms Haythorpe said.
"Teachers should be appropriately and competitively remunerated in recognition of their knowledge, skills and experience.
"They should be offered the respect of professional autonomy and trust, and be supported to develop their teaching practice according to the needs of their classroom.
"Finally, the best outcomes for children will be achieved by drawing initial teacher education students from the top 30 per cent of secondary school graduates for undergraduate courses and maintaining a full two-year master qualification for postgraduate ITE studies.
"The fact is, the Morrison Government has failed to invest in public education and no amount of blame-shifting to the teaching profession can cover that.
"Public education needs a change of government and we are campaigning to ensure that our members and their communities understand the importance of their vote for public education."
Private vs Public School Funding Another Sticking Point
The previous week, the union had basted the government's "long record of special deals" for private schools, citing a new report, which found the Morrison Government had awarded private schools more than $10 billion of extra funding in its term while leaving 99 percent of public schools underfunded.
The report by economist, Adam Rorris and shared by the Australian Education Union, details a long record of special deals, discretionary funds with minimal accountability and flaws in the design of JobKeeper which allowed private schools to keep the wage subsidies as profits.
The report details 13 key decisions about school funding the Coalition Government has made since 2015, with Scott Morrison as Treasurer then Prime Minister.
For example:
●$750 million in JobKeeper payments to private schools which kept at least half as profit
●$796.5 million cut from public schools over the next four years in the 2022-23 Budget
●$1.9 billion made available to private schools for building improvements, while excluding public schools from any capital works funding despite their much greater need
●Drought and flood relief and COVID-19 support measures for private schools that were not extended to public schools.
"The Morrison Government has shamelessly established and consolidated a deep inequity in Australian education, to the detriment of the overwhelming majority of students who attend public schools. The report lays this record of neglect out plainly for all to see," AEU Federal President Correna Haythorpe said.
"We must never forget, that at the end of the day, we are talking about the education of children. Every child, irrespective of their circumstances, should have a high-quality education. But this government has made a series of very deliberate choices to undermine this principle."
Report author Adam Rorris said: "These decisions have come at a time when public schools across Australia are under-funded by approximately $6.5 billion each year."
"Instead of fixing this shortfall, what we've seen is announcement after announcement that add up to more than $10 billion in extra funding for private schools above the 2017 baseline.
"Concerningly, much of this funding has been delivered through no-strings-attached special deals and discretionary funds with minimal accountability."
AEU Federal President Correna Haythorpe said the report revealed the truth behind government claims.
"The Morrison Government repeats the mantra that they are providing 'record funding for schools' without ever managing to give much detail. This timeline of decisions clearly shows that the 'record funding' has been given to private schools at the expense of Australia's 2.62 million public school students, their families and teachers.
"Public schools cannot afford another three years of the Coalition Government. Morrison must go. At the next federal election, we urge voters to put every school and every child first and change the government."
For the latest in School News visit the online magazine here.