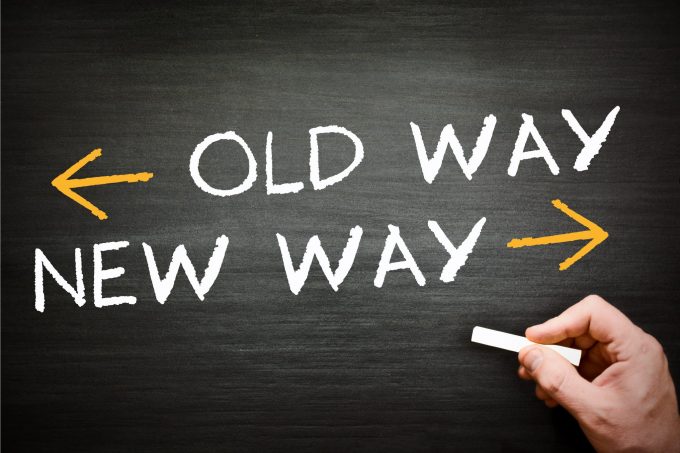 This article appears in the latest edition of School News Magazine.
David Gonski uses a cricket analogy to explain the problem with Australia's "industrialised" education model which groups students by age rather than ability.
He says the current system means teachers are "bowling down the middle" and looking after the middle of the class "because the bright kids will look after themselves and those who aren't up to it, well, that's too difficult".
The observation that students – especially those at the top and bottom end of the learning spectrum – are not reaching their potential is one of the defining observations of Gonski's latest report.
The Review to Achieve Educational Excellence in Schools was released in May and calls for a shake-up of Australia's education system which Gonski said is failing our students.
The report was commissioned by the Australian government to receive advice on how to improve student achievement and school performance following significant declines compared to other OECD nations.
The so-called Gonski 2.0 report made 23 recommendations but the topic that received greatest airplay and which has been embraced in theory by educators is the call to scrap age-based progression.
As stated in the report (edited):
"The current model for presenting the Australian Curriculum is for all students to receive the same fixed year-level diet of knowledge, skill and understanding. However, each year of school, and each class, contains students at different points in achievement. The lockstep delivery of the year-level based curriculum makes it difficult to develop teaching and learning programs for students who are above or below year-level expectations. This restricts the ability to maximise the learning growth of every student every year."
Instead, David Gonski says the new "mantra" for education should be to provide one year of learning growth to every student, every year otherwise known as "differentiated learning" or "learning progressions."
Says the report: "Introducing learning progressions will support teachers to cater to the diverse levels of achievement in their classroom."
What is wrong with our education system?
The need for a significant overhaul of education has been pinned on the claim that Australia's performances in literacy, numeracy and science have fallen dramatically since the turn of this century.
In the year 2000, Australia ranked high on world tables when compared to other OECD nations. Our students were fourth in the world for reading (behind Singapore, Hong Kong and Canada), they were eighth in the world for science and 11th for maths.
Ten years later, Aussie kids had slipped to the bottom of the ladder, especially in maths where Australia was ranked 25 out of 25 nations.
The decline in education standards was across the board too – encompassing every socioeconomic group and education sector (public, Catholic and Independent schools).
Gonski's report summarised that the "extent of the decline is widespread and equivalent to a generation of Australian school children falling short of their full learning potential".
Prime Minister Malcolm Turnbull didn't hold back when he said "we have to recognise we have been falling behind other nations".
"On any measure, whether it is reading, whether it's science, whether it's mathematics, we are falling down relative to other countries.
"So we have got to do better. We've got to do better for our kids."
The review makes some tentative suggestions as to why Australia's schoolchildren have gone backwards, including the current variations in early childhood learning which mean students are starting school at different levels of ability and those gaps only increase over time.
Socioeconomic status was touched on but the report noted the education decline has been across all socioeconomic groups and is in fact most noticeable among higher socioeconomic students.
The education "slippage", says Gonski, is a much broader problem that demands the evolution of a completely new and adaptive education blueprint for Australia.
Progressive learning – what is it?
Within a classroom, the disparity between student learning can be as much as five to six years apart. Students at the lower end are often left behind while the higher achievers are not stimulated to their potential.
Meanwhile teachers are forced to assess students against year-level achievement standards (using A to E reporting) which do not show the extent of a pupil's growth.
"This can lead to a situation where a student who receives a 'D' year after year is perceived as making no progress at all when, in reality, the student might be making as much annual improvement as a student who consistently receives an A," the Gonski review says.
The answer, says Gonski, is for a remodelling of the education system to focus on delivering at least one year's learning growth for every student, every year.
This personalised learning and teaching model would be based on each child's needs.
The review notes that there is "compelling evidence" in Australia and internationally that differentiated teaching based on ongoing formative assessment of a student's learning progress significantly boosts student achievement".
Education minister Simon Birmingham says progressive learning based on ability means children will be "extended and stretched" as much as possible, leading to more high achievers and better overall performance.
"Differentiated teaching practices in a classroom is not something new or unheard of at present," says the minister.
"It is quite commonplace for teachers to have different students at different levels in terms of the reading progress they're undertaking or the maths skills they've got."
The theory has been around since the 70s, and Australian Government Primary Principals Association president Ian Anderson says many teachers already group their students into similar levels of ability in the classroom.
Ian explains that many schools are already teaching students from the same general content but "pitching" the material differently to match the child's level of understanding.
He says this so-called individualised learning can be time consuming and resource hungry but educators are all for it, depending on how the new education model is shaped.
Progressive learning – how would it work?
What does the abolition of year-level based learning mean in practical terms? Does it mean high-achieving 8-year-olds could be sharing a classroom with 12-year-olds, or in the shameful reverse, a 12-year-old is demoted to a younger classroom?
While the detail the new teaching model is yet to be workshopped and refined, Education minister Simon Birmingham says students would generally remain grouped with their age peers.
"The expectation is that you would still keep broadly age cohorts together and indeed the evidence shows that having a spectrum of learning across classrooms is not necessarily a bad thing," he says.
The changes would instead be implemented through the Curriculum and modified for each student.
For progressive learning to work, the Gonski report says the curriculum must contain levels of increasing proficiency against which teachers can assess students.
Learning progressions will have to be developed for key curriculum areas. Students advance incrementally through these levels by demonstrating their proficiency.
Teachers can then diagnose the stage of student learning and plan the next challenging but achievable step to progress their learning.
"Across the learning progressions there will be varying numbers of proficiency levels, depending on the nature of each learning area or general capability," the report says.
Determining the number of levels, their design and presentation will require further work with input from the states and territories and drawing on expertise.
AGPPA's Ian Anderson says Gonski has "laid down a challenge" to reform education and the discussion that will ensue will help shape the detail.
Mr Anderson said it was unlikely that teachers would be required to develop individualised plans for every student in the class.
Alternative methods could include grouping students within age-level classes, grouping some year levels together or allocating teachers to one particular class for a number of years.
"We don't know what it will look like but I think Gonski is putting the challenge out so we can determine what will provide the best opportunities for our kids," he says.
The education minister says focusing on each child means students will no longer be flying under the radar and "coasting or cruising" through their education.
"Australia must focus on an education system that gives each student the opportunity to excel and to be their individual best."
Sounds great – but what now?
Gonski's latest review and all 23 recommendations have been supported "in principle" by the federal government as the accepted "blueprint" for the future.
Recommendations also have the general support of educators, many of whom lodged submissions to the review calling for individualised learning.
But implementation will always come down to funding and resources and getting the support of the states which administer education.
Education minister Birmingham says he would like to see some of the Gonski 2.0 reforms "really starting to hit the road in the next couple of years".
"Ultimately, if the whole program is implemented over the course of the next few years we will start to see some of those changes," says minister Birmingham.
"But I think we will see them quite gradually…it would be unlikely that existing students would see radical change.
"They're far more likely to just see graduated changes in the way that teachers and schools adapt to these sorts of practices.
"But what we would hope is that over a course of a number of years if you compare today with a number of years' time that we would have a much richer basis of data to follow the individual progress of each student."
The government, Gonski and educators agree that Australia's education system does need an overhaul to ensure students graduate with the ability to navigate the modern world.
Ian Anderson believes the debate will continue for some time and a key consideration will be ensuring any new system does not overburden teachers.
Despite the gloomy analysis of Australia's current education standards, David Gonski says Australia has excellent teachers working very hard for their pupils.
"I want to make it absolutely clear, we did not conclude that those working in the system, nor those indeed who have contributed over time, be they federal or state, have failed," says Gonski.
"The fact is, we can do better."
Breakout:
The Review Panel believes there are six fundamental requirements for the development and introduction of learning progressions:
• The reform be developed for implementation in stages over the next five years
• Learning progressions be developed for each of the general capabilities and learning areas in the Australian Curriculum
• Each progression be comprised of increasingly challenging levels of proficiency independent of age or year level
• Each attainment level in the progression be defined by criterion-referenced descriptions of the knowledge, skills and understandings typical of that level
• The number and type of criteria defining each level should enable teachers to make valid and reliable assessments of student attainment, and should not be adopted before this has been proven by extensive trial
• The learning progressions be national, and described and applied consistently across states and schools.