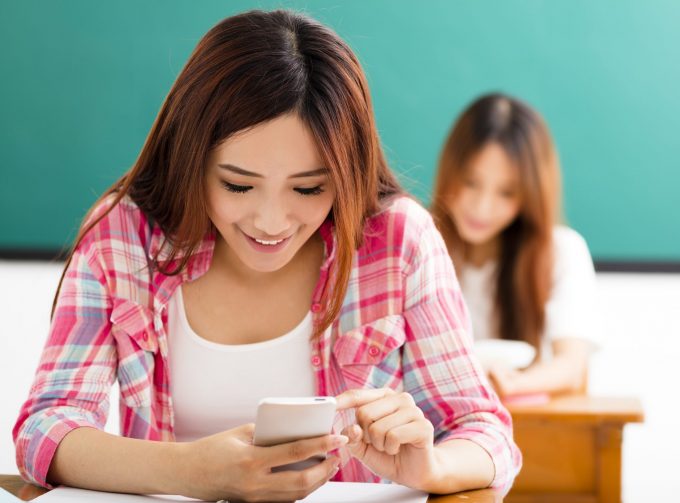 By Jordan Baker, The Sydney Morning Herald
Smartphones should be banned at primary level and high schools should "act quickly" to teach tech self-discipline to stem the damage they are causing children's learning, warns world-renowned Finnish education expert Pasi Sahlberg.
Dr Sahlberg, who will join the University of New South Wales as professor of education this year, said smartphones were distracting students from reading, school-related work, physical activity, and high-quality sleep.
He believed smartphone-related distraction is one of the main reasons why Australia and similar countries are sliding down Programme for International Student Assessment (PISA) rankings.
"Schools everywhere need to react very quickly to cope with the smartphone issue," he said.
"Smartphones don't belong [in] primary schools or young children under 12. For the sake of fairness and equity, [banning them in early years] would be the best thing to do."
Education Minister Rob Stokes said some primary schools were already prohibiting access to smartphones for non-educational purposes, a move he supported.
"Even in the case of high school students, the basic premise should be that there is no role for smartphones inside the school gate unless the device is needed for academic reasons," he said.
Teachers Federation President Maurie Mulheron said smartphones were dominating students' lives "to an extraordinary degree".
"They don't ever get a chance to switch off from school or relationships with people at school," he said. "They are both psychologically and emotionally connected to these devices – adults are too, but for kids it's particularly powerful.
"Whether we ban or limit or educate, and how we do that, that's the more difficult terrain."
Dr Sahlberg said a complete ban at high school level was difficult, because students didn't know the world without technology.
Instead, each school must work out the best way to teach its pupils how to exercise self-control around their phones. "We should teach all children safe, smart and responsible use of technology," Dr Sahlberg said. "Every school in their own way."
Chris Presland, president of the NSW Secondary Principals Association, agreed a ban was unworkable at high school level and education was the key, although teaching students how to exercise constraint was difficult given many adults struggled with that, too.
"It's more about how you use them successfully – that's not to say there aren't serious concerns about issues mobile phones cause in school," he said.
"In low (income) areas, sometimes the mobile phone is the only technology the kids have. It's a question of trying to take the good side without throwing everything out."
Australia's slide down PISA rankings since 2000 has prompted intense debate over school funding and education policy. Dr Sahlberg's home country of Finland is regarded by many as having the world's best schools, but it too has recently slipped, as have similar countries such as New Zealand, Canada and South Korea.