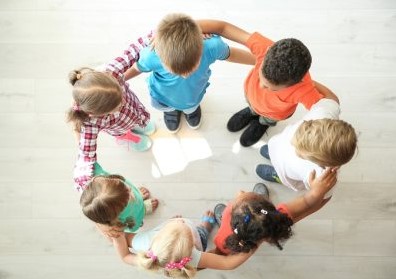 Shannon Meyerkort wears a lot of hats, one of which is part time staff writer at the Australian arm of School News. Over the past year, Shannon has penned some popular articles for the magazine and website. Occasionally, her work will crop up in School News New Zealand. To get to know Shannon a little better, we asked her to answer some questions about herself! 
Please introduce yourself and explain what you do at School News 
My name is Shannon Meyerkort and I am a journalist for School News Australia. I've been working primarily on the digital magazine but occasionally also the print mag for about a year. 
Where are you based? 
I live and work in Perth, Western Australia on Whadjuk boodja. 
Do you have any other current jobs? 
I currently have a few jobs, but all are writing-related. I work part-time as a bookseller at a fabulous and friendly store in Subiaco. I am also an author, my children's book Brilliant Minds: 30 Dyslexic Heroes Who Changed Our World came out in October 2022, and I also write novels for adults and am working on a series of chapter books as well. I always have a few projects on the go at any one time.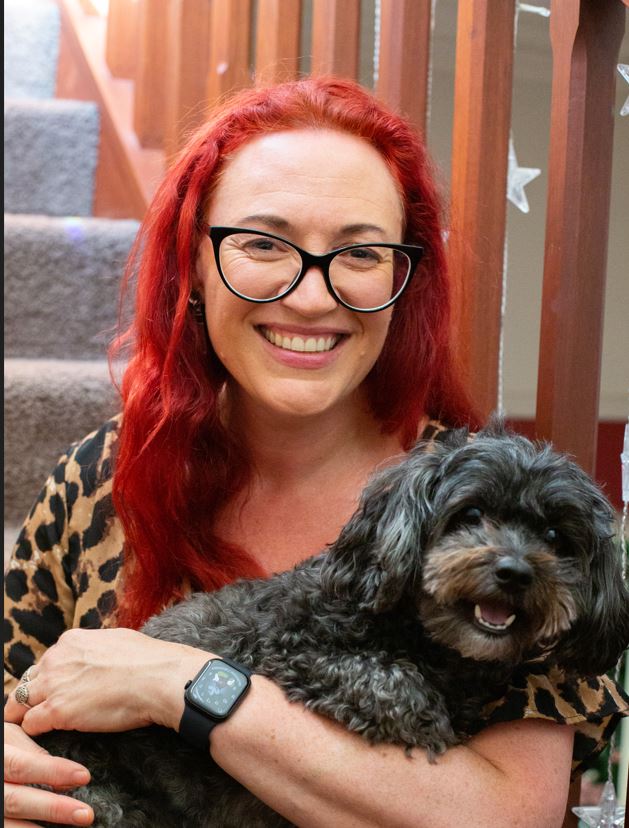 What were some of your most recent or relevant positions? 
I've been writing freelance for well over a decade. One of my favourite stories to write was a piece on the etiquette of 'share plates' back when restaurants were suddenly introducing them to menus and no one quite knew how to handle it. It was fantastic because then I got a call from the West Australian newspaper, who then interviewed me about the story and I got to go along to a restaurant for a photoshoot, and there I was, eating prawns and pasta at ten in the morning. I also ran a website called Fundraising Mums for five years, which specialised in all things fundraising for schools and community groups. I sold the content to The Fundraising Directory in 2020 so I could focus on writing my novels. 
What was your very first job or your weirdest job? 
My first job was as a cashier at Chicken Treat back in the early 90s and from there I moved to Blockbuster Video, back when videos were still a thing. I was there when the transition to DVDs came in, and in the first year there was a single bay of about 30 DVDs compared to the thousands of video titles. Part of our job was rewinding all the videos that customers returned. It was as thrilling as it sounds. 
Did you know you always wanted to be a writer or editor? What did you want to be when you were at school? 
I wrote my first book when I was in year 4, it was self-published, which at the time meant my Mum stapled the pages together for me, and helped with the neat lettering. It was called 'Tales of Daphne the Goose' – so yes, I always knew I wanted to be a writer. However, my very sensible parents warned me it probably wasn't the most financially secure of jobs, so when I went to uni I trained as an anthropologist and did a Masters in Public Health and became a researcher instead. I am now a fully-fledged author (my first book was published last year), but Mum was right, and it's not very financially viable so I also work as a journalist at School News as well as a bookseller. 
How are stories chosen for School News? 
I choose stories based on a few different ways. I often get sent press releases or links to stories that my editors have seen, or they want a story on a topical issue. But I also get many ideas from things I might read in the paper, or just what I observe in the day-to-day at my daughters' schools. Now that I've been at the magazine for a while, people contact me directly with story ideas which I love. I'd like to hear more from schools and educators directly with stories they want to share with the country. 
What is your most memorable or popular School News story?  
I love writing stories where I get to go behind the scenes and share those unknown aspects of the everyday. Interviewing writers about how Teachers' Notes are written was really interesting and it was a very sad but fascinating story about the teacher who was on the Challenger shuttle when it exploded. 
I also love doing stories that directly help teachers. My mum was a teacher for many, many years so I grew up seeing all the unacknowledged work and effort that went in out-of-hours. So I was glad I could write stories like how to maximise tax deductions and the one about the free teachers' store in WA and also saving them time by writing lists of books with neurodivergent characters to help them stock their classroom libraries.  
If you could introduce one thing into all schools (a program, a position, a philosophy or rule) what would it be? 
I'd like to see university programs that train teachers to recognise and help kids with learning disorders like dyslexia as part of their basic training, not as an optional extra. For every year a child waits for a diagnosis and help, it feels like they're missing three years and by the time all their peers are reading to learn in upper primary, they're still learning to read, and it's so difficult for them to catch up. 
What's one thing most people don't know about you? 
I was in the choir in high school and can play four or five chords on the guitar which was enough for me to write a dozen or so very angsty songs when I was a teenager. 
What do you do in your spare time? 
Apart from spending time with my daughters (I'm currently teaching my eldest to drive!) and working as a bookseller a few days each week, when I do have time, you will find me either writing or reading. I'm a very early riser, and will often be at my computer working on my novel by 5am every day. I'm a history lover, so everything I write focuses on a different era. Currently I'm researching and writing the late 1800s and my story is set – where else – in a bookshop!