News
Many Australian children still struggle with reading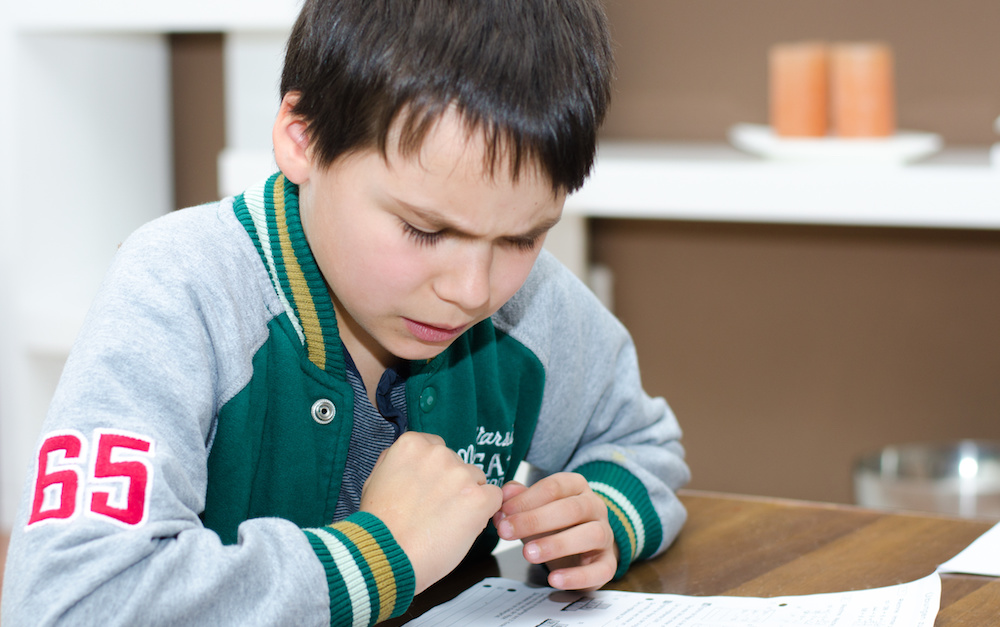 The results of an international study into the reading skills of Year 4 students offer reason for optimism for Australian children.
The latest Progress in International Reading Literacy Study (PIRLS) shows that, on average, reading achievement among the Australian children surveyed improved significantly between 2011 and 2016. This is excellent news.
However, there is still cause for concern about Australia's literacy standards, with the PIRLS study showing that a substantial minority of Year 4 children continue to struggle with reading.
The Progress in International Reading Literacy Study
The study has been running internationally every five years since 2001. In 2016, it encompassed 50 countries. Australia has participated twice – in 2011 and 2016.
In 2016, 6,341 Year 4 students from 286 Australian primary schools took part.
The study focuses on two reading abilities – reading for literary experience, and reading to acquire and use information. Students were given texts to read and then asked to answer multiple choice and short answer questions. Example questions include:
How does the author show you what the red hen is like?

According to the article, what is one way people have made the sea more dangerous for turtles?
Signs of improvement
The results show Australia's national average performance improved significantly between 2011 and 2016.
With the exception of the Australian Capital Territory, all the states and territories showed an improvement. The improvement was statistically significant in Western Australia, Queensland and Victoria.
---
---
The increase in the average scores in many states is due to better performance by students at the top end of the scale. This is a wonderful outcome for those students.
While the 2016 PIRLS results run counter to the trends in the most recent PISA and TIMSS international assessments, the improvement isn't entirely unexpected. Recent years of NAPLAN results have shown an improvement in average reading scores for Year 3 students.
It's difficult to draw any firm conclusions about the reason for this improvement. But it's fair to say there has been a strong focus on early reading since NAPLAN was introduced in 2008, putting a spotlight on progress in this vital area of education.
Indeed, the PIRLS results provide a very useful external validation of the reliability of the NAPLAN results, as they report similar trends in reading over similar periods.
The sting in the (long) tail
The improvement in average scores is certainly heartening. But the PIRLS data also show that when it comes to reading, many Australian children are still being left behind.
In 2016, 6% of Australian children did not meet the minimum (low) international benchmark for Year 4 reading. This is only a very small improvement from the 2011 figure of 7%.
---
---
Some 19% of Australian children in Year 4 did not achieve the intermediate benchmark. To reach this benchmark, children needed to be able to:
make straightforward inferences about things that weren't explicitly stated in the text
work out the order of events in the text, and/or
find and repeat explicitly stated actions, events, and feelings in the text.
PIRLS describes this benchmark as a "challenging but reasonable expectation".
In 2011, 24% of Australian children in Year 4 did not achieve this benchmark. So the figure of 19% in 2016 is an improvement. But it's a poor outcome compared to other countries, including England, Canada, and the United States.
Despite some improvements, Australia still has the second-largest proportion of children below the international intermediate benchmark for reading among English-speaking countries.
---
---
Early identification of low progress readers
Research shows that children who struggle with reading in their early school years are unlikely to ever catch up. These children need to be identified and supported much earlier.
This year, an expert advisory panel to the Australian government (which I chaired) reviewed early years reading assessments used around Australia. We found a deficit in the assessment of phonics skills in particular.
Phonics is the ability to translate the letters on a page into their respective sounds. It's a skill that children (and adults) need so they can read and learn unfamiliar words. Without the ability to read and learn unfamiliar words, children have little hope of reading for meaning.
Based on the outcome of the review, the panel recommended (as have other experts) a trial and possible subsequent adoption of the Year 1 Phonics Check that has been statutory in English primary schools since 2012.
In this context, it's worth noting that England's results in PIRLS 2016 – the first group to take the Year 1 Phonics Check – are the best they have ever been.
---
---
The Phonics Check is a quick (five-minute) and effective reading check. It's neither stressful for children nor onerous for teachers, and provides immediate information to teachers about this fundamental aspect of literacy development.
The expert panel acknowledged that phonics is one of five essential components, alongside:
But of those five components, there is good reason to believe that phonics isn't being taught effectively or assessed consistently in many schools. For the children most at-risk of reading failure – including those from socioeconomically or language impoverished homes, and children with learning difficulties – the consequences are devastating.
Literacy on the agenda
This Friday, Australia's federal, state and territory education ministers will come together for the year's final Education Council meeting. Their agenda will include the need for a national Year 1 literacy and numeracy check.
The PIRLS statistics will be thoroughly dissected and debated. But it's important to remember these statistics represent real children.
What does it mean to be unable to read? One mother of a Year 6 child poignantly described it as "not being able read the jokes in Christmas crackers around the table at Christmas lunch".
This should not be the case for a child who has spent seven years at school. A literacy check in Year 1 could prevent many Australian children from falling through the cracks, and facing a lifetime of disadvantage.

This article was written by Jennifer Buckingham, Senior Research Fellow, The Centre for Independent Studies; Associate Investigator, ARC Centre of Excellence in Cognition and its Disorders, Macquarie University. The piece first appeared on The Conversation.