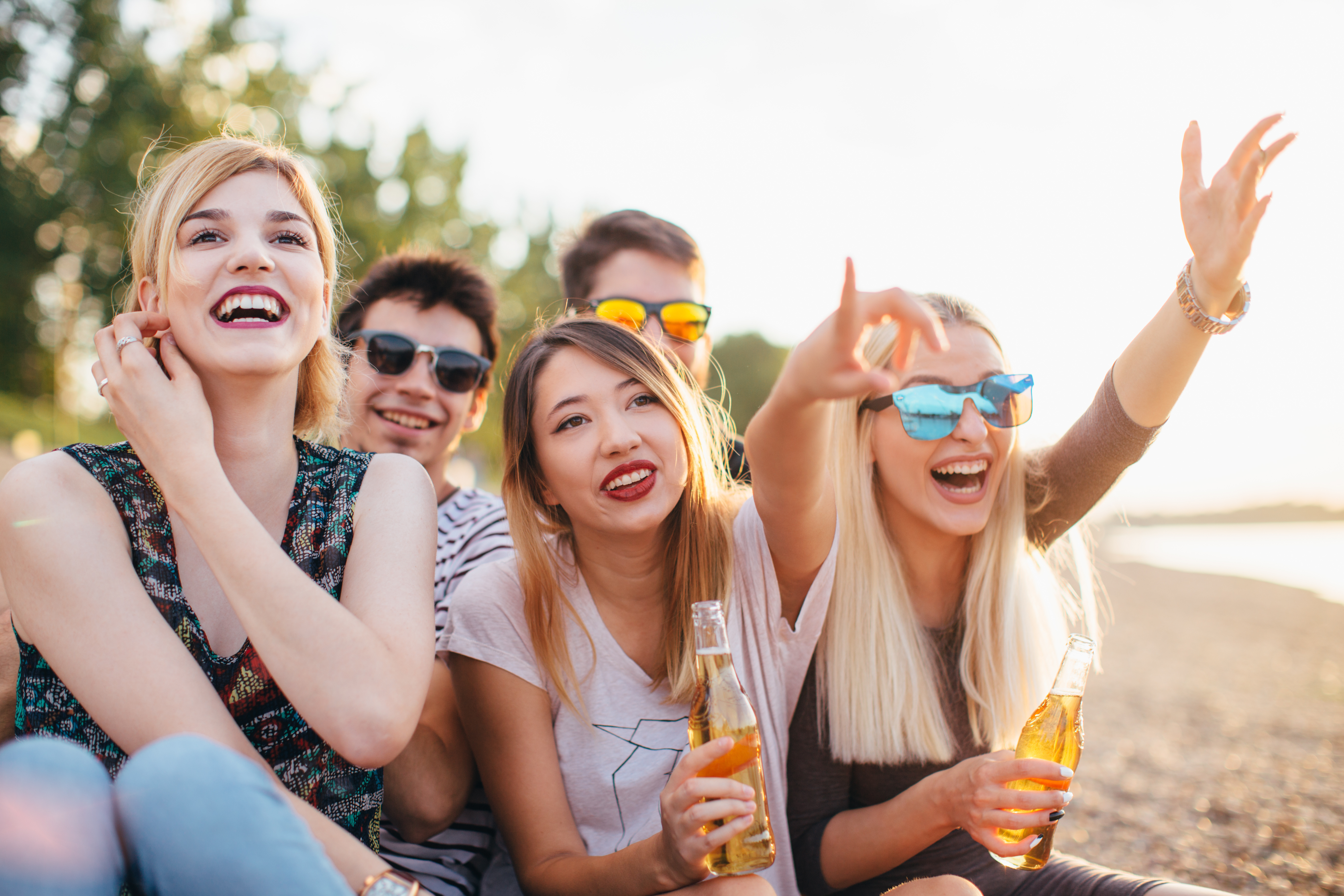 As the year draws to a close, the dreaded schoolies week will soon be upon us, and in Queensland at least, students are pledging good behaviour. Queensland school leavers are being urged to take a stand against violence as part of a new schoolies safety campaign.
Education Minister Kate Jones launched the #iPledgeQld campaign at Ferny Grove State High School today. "We want all schoolies to get the message that violence is never okay," Ms Jones said. "Everyone should feel safe while attending Schoolies and this campaign focuses on encouraging schoolies to look after their mates.
"Every school leaver will receive a wallet card with information about how to stay safe and avoid violence.
"Schoolies will also be encouraged to share selfies with the #iPledgeQld hashtag and share the campaign with their friends.
"A photo booth will also be available at the Gold Coast where schoolies can get their photo taken while making an anti-violence pledge." Students from other states will also be able to take the pledge.
Ms Jones said the Palaszczuk Government was committed to encouraging respectful relationships and safe behaviour between young people.
"The #iPledgeQld campaign builds on the Palaszczuk Government's 'Safer Schoolies Initiative' and our ongoing school-based anti-violence messages," she said.
"For the first time this year we have provided the opportunity for every year 12 student to participate in 'Walk Away, Chill Out' workshops. Our 'Respectful relationships' program is also challenging youth attitudes about violence and encouraging positive relationships."
Ms Jones said the #iPledgeQld campaign provided school leavers with special wristbands and wallet cards with information about staying safe when they register at distribution centres.
Ferny Grove State High School Executive Principal Mark Breckenridge said the #iPledgeQld campaign is a positive step towards ensuring safe Schoolies celebrations.
"I strongly support this initiative and urge all school leavers to heed the message about staying safe and looking after their mates," Mr Breckenridge said.