News
Education
A First Nations Perspective on First Nations 'Must Read' Lists
The start of June included National Reconciliation Week which in turn prompted a number of 'must read' lists of First Nations authors. School News spoke with two First Nations authors to find out their perspectives on storytelling and what it means to be on the list.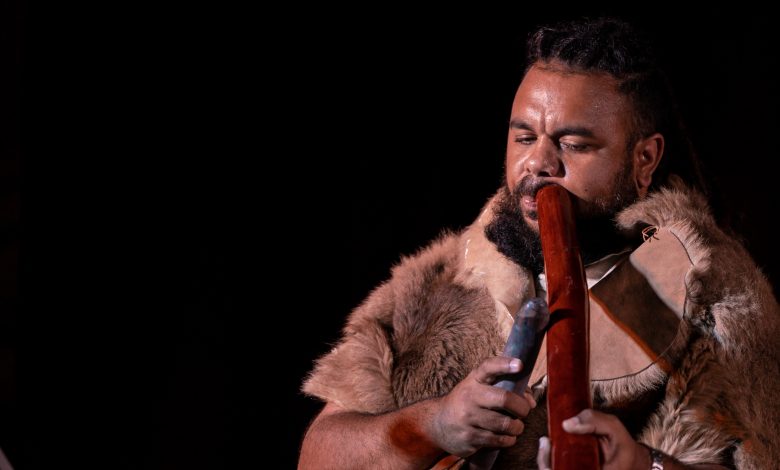 Reconciliation Australia is the lead body for reconciliation in Australia, a not-for-profit agency dedicated to building relationships and respect between Aboriginal and Torres Strait Islander people and the wider Australian community.
Most issues of its digital magazine, Reconciliation News, include a 'must read' list of recently released books by First Nations authors. It is a list curated by First Nations people, about First Nations authors, and is regular and ongoing.
However, in the leadup to Reconciliation and NAIDOC Weeks as well as Australia Day/Invasion Day, 'must read' lists are often produced by all manner of news agencies and bodies (full disclosure, School News published a list '10 books by First Nations authors to change the narrative of your school library' in August 2022, and 'Celebrate First Nations Scientists with these books for NAIDOC Week' in June 2022).
Jayden Boundry and Isobel Bevis are both published by Fremantle Press, which is located in Walyalup on the land of the Wadjuk people. Jayden is a proud Wadjuk, Ballardong Noongar and Badimaya Yamitji man with strong family ties throughout the southwest of WA, and his first book Noongar Boodja Waangkan is an illustrated book of first Noongar words.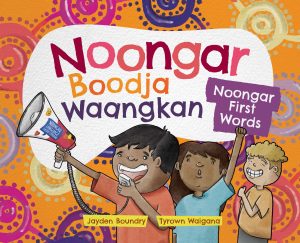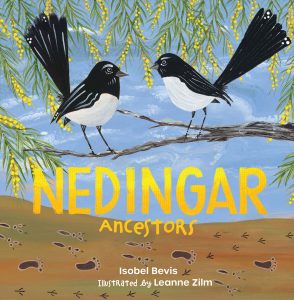 Isobel was raised in a large Noongar family, growing up on Wilman boodja with strong connections to Minningup, and currently living on Bindjareb boodja. Her book Nedingar, is a dual-language picture book about meeting ancestors
School News spoke with Isobel and Jayden about the importance of storytelling and lists celebrating First Nations writers.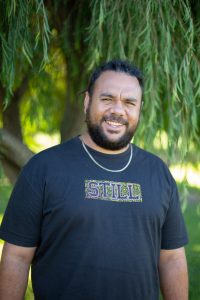 As well as being an author, Jayden is a traditional Noongar dancer, a qualified LOTE Noongar language teacher, didgeridoo player and tool maker. "I am passionate about passing on knowledge and culture to the next generation and the community," he says. "Being a storyteller is who I am. To explain that, is to explain who I am, as a person, as a Noongar. I was born into this I didn't choose to be a storyteller, I just am."
"We come from a long line of storytellers. We tell stories about country and place. We tell stories about many beautiful things. We tell stories about identity. Celebrating the stories of first nations people is important because our stories have been suppressed and oppressed for the last 200 years since the tall ships came. Ours is the longest continuous culture in global history and science keeps catching up on how long we have been here. It's time our stories are shared by us, we need to own our own narrative." Jayden Boundry
While becoming a published author did not change the way Jayden thought about storytelling, it did change the way he thought about books. "Now I know the process of it I realise there's a lot more that goes into it than I thought. My appreciation for the work authors and illustrators do has grown stronger."
Isobel is a part-time teacher and program coordinator at a secondary school in addition to being an author and writer.  She too, grew up surrounded by storytellers and views publishing as simply another way of doing it. "I follow generations of storytellers, listening to my Nan share her knowledge about Country, family and culture.  So I am just continuing what I know from my Ancestors, being able to share story is a privilege and I do it in honour of all the storytellers in my family who came before me. Growing up I listened to Elders in my family share stories by the fire, all of the stories were orally shared.  I have CDs with my Nan recorded sharing stories.  I was just fortunate to have my story published.  Storytelling will continue, today we are able to record it in many formats.
With the proliferation of 'must read' lists in the lead up to Reconciliation and NAIDOC Weeks, they agree, the lists are important not only for raising awareness of First Nations writers, but for sharing and celebrating the stories with the wider community.
"For a long time First Nations voices were not heard, we were never afforded the opportunity to be authors or illustrators, yet our Ancestors are the original storytellers.  We have the knowledge and experiences so our stories should be told by us. Our stories are of strength and power, we are able to share our culture, language and identity through storytelling.  Books by First Nations authors and illustrators should be celebrated, we continue the stories of more than 60,000 years of storytelling." Isobel Bevis
When asked if it matters who is compiling the lists, such as news agencies and publications without First Nations links Jayden stated: "it's good if they're chosen by Indigenous educators. But it's also good to get wadjelas perspective of our stories as they can see things that are good for non-Indigenous Australians to read."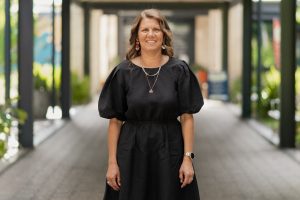 Isobel agrees, and points out that any 'must read' list must be inclusive not only of all people, but all genres: A list compiled by "Aboriginal owned/led entities would be great, such as Magabala Books… but the 'must read' list must also include emerging and established First Nations authors, fiction and non-fiction, children and adult, [in a] variety of genres."
Isobel adds that educators have a vital responsibility in sharing books by First Nations authors, whether they are on a list or not: "Non-Aboriginal teachers have an important role to play in their classrooms. By choosing books by First Nations authors and illustrators you are providing your students with the opportunity to learn about Aboriginal peoples, culture and history from the voices of First Nations peoples."
Jayden suggests that schools go one step further. "Where possible it's always good to invite local Aboriginal people to share stories direct to staff and students, but books are a wonderful way to make sure cultural stories are always accessible in the classrooms. Because as Australians we can be proud to celebrate the oldest continuous culture on this planet together. If you call this place home our stories are part of your history too."
Noongar Boodja Waangkan written by Jayden Boundry and illustrated by Tyrown Waigana
Nedingar written by Isobel Bevis and illustrated by Leanne Zilm
Related articles:
10 books by First Nations authors to change the narrative of your school library
Celebrate First Nations Scientists with these books for NAIDOC Week