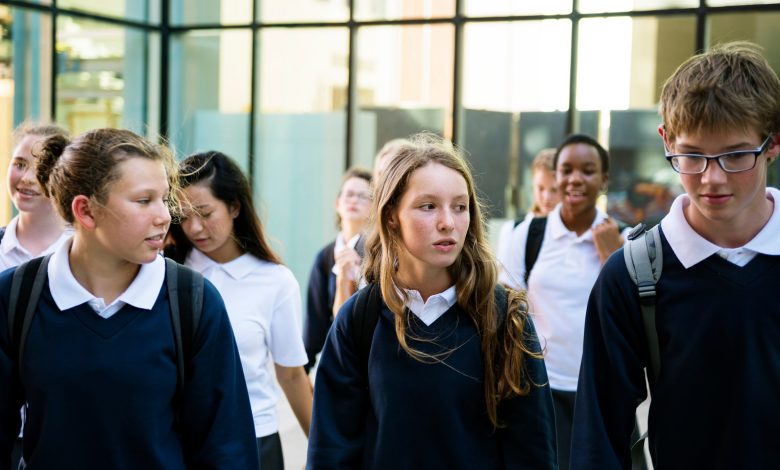 Jessica Holloway, Australian Catholic University; Glenn C. Savage, The University of Melbourne, and Steven Lewis, Australian Catholic University
Australia's education ministers have just announced changes to NAPLAN that will start right away. These include bringing the testing date forward and changing the way results are reported. According to the ministers:
These new standards will give teachers and parents better information about what a student can do.
What will the changes mean for schools and students?
Remind me, what is NAPLAN?
NAPLAN was introduced in 2008 and is an annual test of all Australian students in years 3, 5, 7 and 9.
It aims to see whether students are developing basic skills in literacy and numeracy.
Earlier testing date
NAPLAN is done by schools in a specific testing window. As of this year, the window will move from May to March.
This year's test will also be administered entirely online for the first time (with the exception of the Year 3 writing test).
Because it will be done online and completed in term one, results can be made available faster. Parents and schools are due to receive students' individual reports in July 2023.
Experts have long criticised the late reporting of NAPLAN scores, arguing it did not allow enough time to actually use the results in a given school year. The new approach gives schools more of a chance to work with and respond to NAPLAN data.
What about test prep?
The earlier testing date will mean schools have less time for test preparation. This is not necessarily a negative thing. "Teaching to the test" has always been a significant concern for parents, teachers and researchers because it takes away from more authentic learning opportunities.
With NAPLAN in March, schools have little time to explicitly teach for the test and more of the school year to focus on other content. However, there is a risk it could lead to more intensive test preparation in the first months of the school year for students in years 3, 5, 7 and 9. Or it could see teachers in earlier grades spend more time on test preparation for subsequent years.
New standards
Another key change to NAPLAN is students' results will now be reported against four levels of achievement instead of the existing ten "proficiency bands". These new levels are "exceeding", "strong", "developing" and "needs additional support".
Some media commentary has suggested the new standards will "water down" existing expectations. However, there will actually be a higher threshold for students to meet the new minimum standard.
For students to be deemed "proficient", they will have to meet either the "exceeding" or "strong" level, which is designed to "support higher expectations for student achievement". As such, the changes could actually mean more students (not fewer) are identified as performing below minimum standards.
It is also hoped the new easy-to-read standards will make the results more accessible for students and parents.
However, schools will likely need more resources, such as teacher aides and professional learning, to ensure that students actually receive the extra help they need.
What isn't being proposed?
The proposed changes are primarily targeted at how NAPLAN data is reported, with a particular focus on more user-friendly forms for teachers, parents and students.
They do not tackle deeper inequalities and achievement disparities in the education system. For example, a recent Productivity Commission report showed 5% to 9% of Australian students in 2021 did not meet NAPLAN minimum standards in reading or numeracy, which translates to "tens of thousands of students" each year.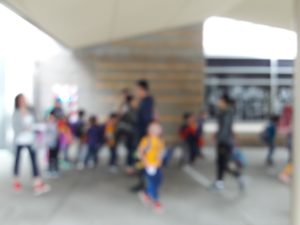 The report raised important questions about whether minimum standards are set too low and whether systems and schools are doing enough to identify and support students who are falling behind.
For example, students who are below minimum standards at Year 3 struggle to catch up in later years. Also, more than half of all struggling students are not in identified priority equity cohorts (such as Indigenous or rural students). This could mean they are less likely to be identified as needing additional support.
Will this make a difference?
While the new changes are intended to produce positive impacts, it remains to be seen how meaningful they will be. Theoretically, making it easier to receive and understand results will make it easier to improve student performance.
But measuring student learning and achievement is a very complex process and requires nuanced interpretations. All measurement is prone to errors and blind spots. While the new changes might offer schools and parents simpler reports, we must not assume this automatically means cleaner or more useful data.
The changes will certainly be welcomed by many who have argued for earlier and simpler NAPLAN reporting. Hopefully, they will also lead to better outcomes for students and more fruitful conversations about the purpose and importance of NAPLAN for Australian schools.

Jessica Holloway, Senior Research DECRA Fellow, Institute for Learning Sciences and Teacher Education, Australian Catholic University; Glenn C. Savage, Associate Professor of Education Policy and the Future of Schooling, The University of Melbourne, and Steven Lewis, Senior Research Fellow, Australian Catholic University
This article is republished from The Conversation under a Creative Commons license. Read the original article.