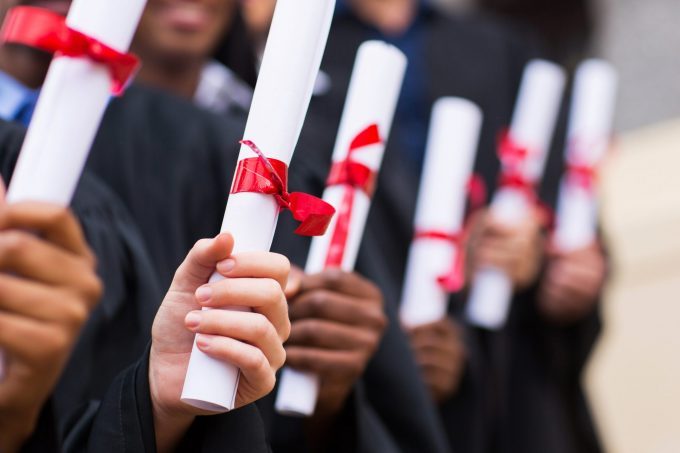 A smaller proportion of Australian teenagers are expecting to go to university or TAFE than they did 15 years ago, according to new research.
The survey, by the Australian Council for Educational Research (ACER), which manages the Program for International Student Assessment (PISA) in Australia, found in 2015 a total of 54% of 15-year-old students were aiming for a university degree. Around 3% were aiming for a TAFE diploma. This was down from 2003, when 63% planned to go to university, and 8% planned to do a TAFE diploma.
A decline in students' expectations of a university degree may not be cause for alarm. Instead, it may reflect expanding opportunities in other qualification areas, such as apprenticeships and other forms of vocational education. The decline in those students expecting to do a TAFE diploma may reflect fewer offerings in the TAFE sector.
What's alarming is the disparity that remains between different groups of students. In particular, those related to disadvantage such as Indigeneity, low socioeconomic background and rurality.
What else did the survey find?
The 2015 PISA survey is a large-scale three-yearly study of more than half a million 15-year-olds in 72 countries, including 14,500 students in 750 Australian schools. It measures reading, science and maths literacy to determine how well prepared students are for the challenges of adult life. It's managed internationally by the OECD and in Australia by ACER.
Educational pathways and prospects across OECD countries varied, despite some having similar cultures.
More than half (54%) of the Australian students surveyed in 2015 expected to go university. This is higher than the OECD average (44%), and students in Ireland (46%) and New Zealand (45%), but lower than those in Canada (64%) and the US (76%).
Another 35% of Australian students expected to finish year 12 or a certificate four level qualification (generally associated with apprenticeships), compared to 23% internationally.
On average only a few Australian students (less than 3% nationally) expected to leave school before finishing Year 12.
Across the states and territories, two-thirds (66%) of students in the ACT expected they would complete a university degree, compared to just 44% students in Tasmania. At the same time, around 8% of Tasmanian students – twice the national average – planned to leave school without completing year 12.
Disadvantaged students' expectations
While it's concerning that a smaller proportion of students are expecting to go to university than they did in 2003, the disparity between different groups of students is even more concerning.
Not only are there differences in their access to and opportunity for further study, the survey highlights the range of their expectations, and what that might represent for their future.
Further comparison of the educational expectations of various groups of students revealed some worrying patterns related to disadvantage:
only 28% of Indigenous students, compared to 55% of non-Indigenous students, expected to complete a university degree
almost 40% of students at remote schools, compared to almost 60% of those attending metropolitan schools, expected to complete a university degree
some 34% of students in the lowest socioeconomic quartile, compared to almost 77% in the highest quartile, expected to complete a university degree
even among high achievers, fewer students from the lowest socioeconomic quartile said they expected to go to university (74%) compared to students from the highest socioeconomic quartile (92%).
Interestingly, higher proportions of students from an immigrant background (both first-generation Australians and second-generation), compared to students born in Australia to Australian-born parents, expected to go to university.
Why does this matter?
Having different expectations for future education can impact students' current experiencesof education, influence their motivation, behaviour and achievement at school now.
For example, students who know they won't be able to afford to move out of home to go to their chosen university may decide, consciously or not, to not put so much effort into their schoolwork if they can get into a different course at a local TAFE that requires a lower ATAR.
For young people, expectations for further study can also become a self-fulfilling prophecy. Those expecting to leave school early are more likely to do so.
Students who expect to attend university are more likely to do so, and so gain access to improved social and labour markets outcomes. These include increased health and life expectancy, higher incomes and greater levels of wellbeing – the "health, wealth and happiness" trifecta.
For policymakers, expectations may be of more practical interest. A society may wish to see the general education of its population increase, to provide more well-informed citizens, ensure a supply of adequately trained scientists, engineers or doctors, or raise basic standards of literacy and wellbeing.