Administration
Property
News
Empower students with flexible seating
With growing evidence indicating learning environments have a direct impact on student achievement, increasing numbers of Australian schools and teachers are embracing the idea of versatile and innovative learning spaces and flexible seating options in their classrooms.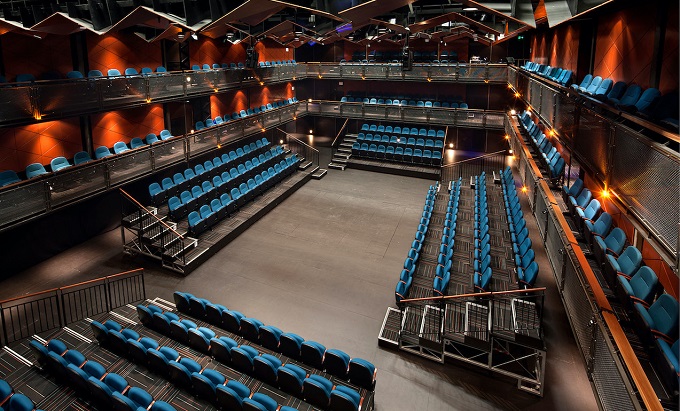 Gone are the rows of desks with students allocated seats and facing the teacher at the front. In their stead are a variety of seating and furniture options from which students can select the one they are most comfortable with.
This type of classroom aims to create a learning environment which makes students feel more comfortable, creates more opportunities for them to collaborate with their peers, allows them to change their position and helps keep them more alert and focused, thus engaging them more in their learning.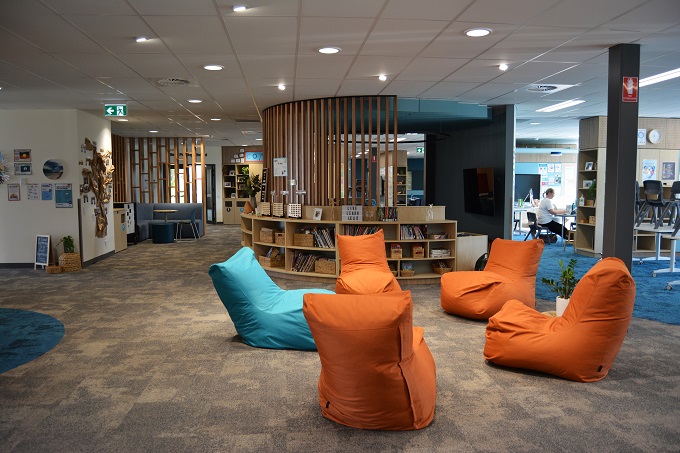 Advocates suggest students feel empowered by having some degree of choice and control over their environment.
A University of Melbourne study found teachers who utilised versatile learning spaces spent significantly less time engaged in direct instruction and there was a significant increase in "active pedagogical activities such as interactive instruction, facilitation and providing feedback". The study found students spent more time engaged in hands-on or practical tasks and the time spent off task or disengaged was reduced.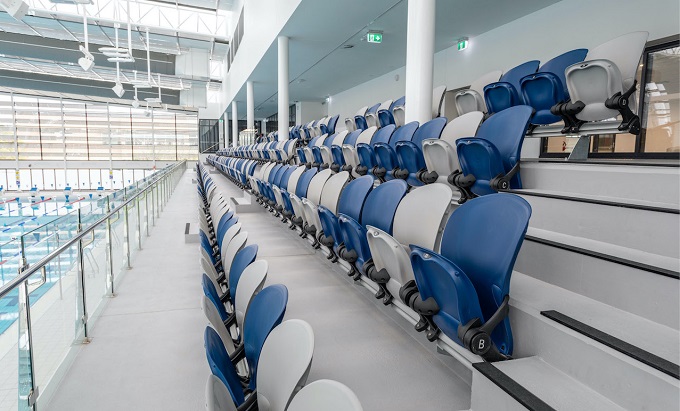 Sharing his industry opinion with School News, Michael Merlino the Creative Manager at Resource Furniture, said the benefits of flexible seating arrangements are obvious.
"It comes down to providing students with choice," he said.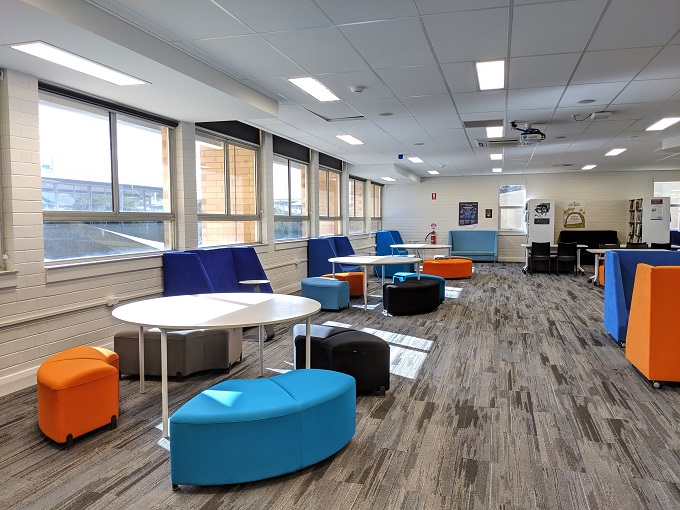 "If you provide a range of seating options in any given space, students have the freedom to choose how they work. Depending on age, some students prefer to work on the floor or in beanbags. Some like little pods where they can focus on individual work and some prefer to work higher up on benches.
When students have the freedom to choose, they are comfortable and more engaged.
Mr Merlino said many schools have experimented with innovative learning environments and are now opting for a blend of conventional tables and chairs and more progressive options in learning spaces.
He suggested schools should look at providing tables and chairs of varying heights and a mix of soft seating such as ottomans and modular lounges that can easily be reconfigured.
Another popular option is booth seating which is available in a range of size options from individual focus pods to six-seater collaborative configurations. They are also available with in-built power outlets which allow students to charge devices.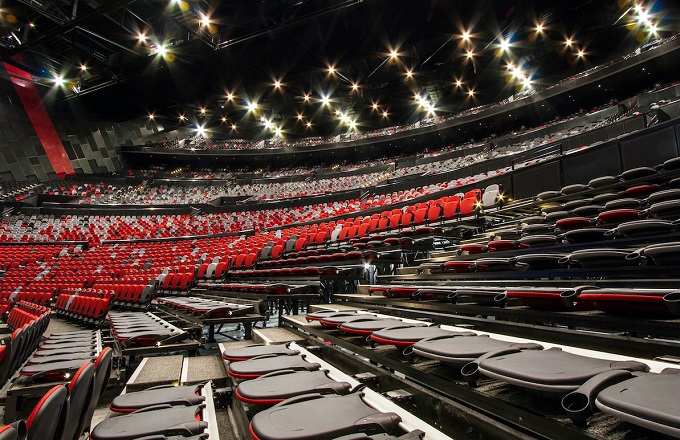 What to consider when planning flexible seating in versatile learning spaces 
Source products that can be easily reconfigured. You can design a space and set it up the best way you think it will work but students will inevitably redecorate and configure the furniture to suit them. Look for seating that is versatile and looks great in several different set-ups.
Source products that offer a family of products. Seating solutions should be available in a range of heights, base options and colours and finishes, this will help to create a clean and consistent look throughout the space.
Consider the weight of furniture. If students and staff need to move furniture often, make sure it is not too heavy as this often leads to people hurting themselves or damaging the furniture.
Check the base of the furniture. Make sure feet or castors are strong and have adequate protection to avoid damaging carpet or flooring when it is moved around.
The push for flexible seating is also evident in school theatres, halls, and auditoriums where there is an increasing demand for retractable seating which allows schools to maximise the use of their facilities.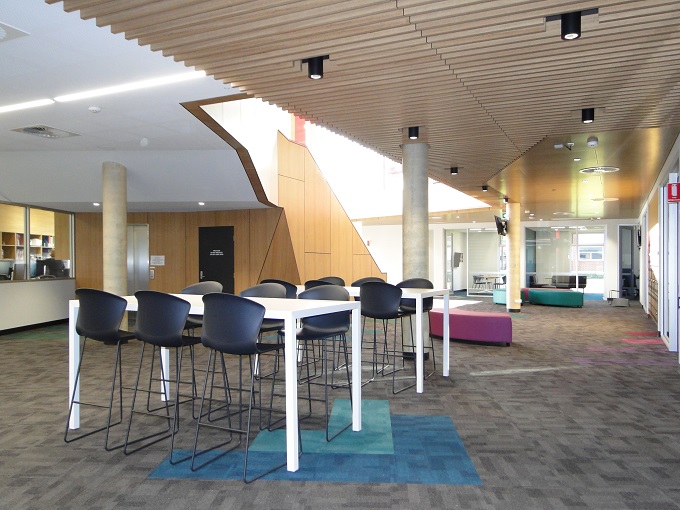 "Current trends are very much focused around multi-purpose spaces with retractable seating that helps to transform educational facilities to venues to become versatile multiuse spaces," said Ben Tully, National Sales and Business Development Manager at Camatic Seating when he shared his industry viewpoint with us.
Schools need all the real estate they can get (and) having a retractable seating system means that the school can use the space throughout the day for whatever class they require, and then be converted into a theatre at night.
Mr Tully said schools considering retractable seating should look for a tight envelope seating system which maximises the available space while also providing full comfort.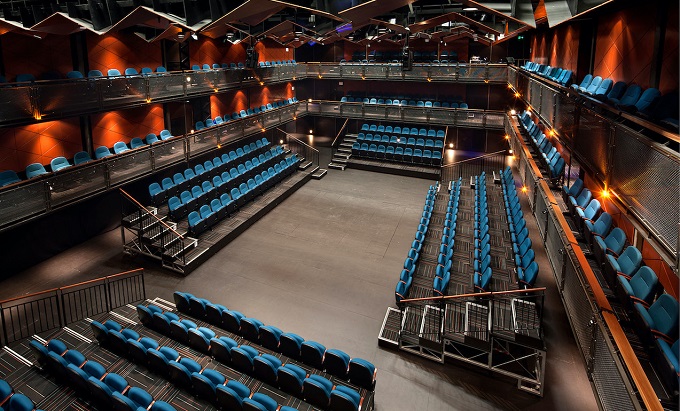 Other design elements to consider include the need for tablets, upholstery, row and seating identification and aisle lighting.