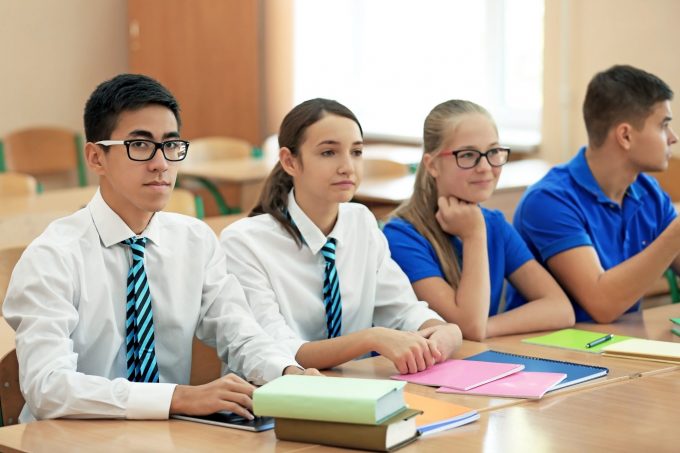 The Conversation
Senior Lecturer in Education Policy and Sociology of Education, and ARC DECRA Fellow (2016-19), University of Western Australia
This week's release of the report from the Review to Achieve Educational Excellence in Australian Schools (also known as Gonski 2.0) proves sceptics both right and wrong. In many ways, the report reflects a smorgasbord of popular ideas that have been doing the rounds for some time.
These include Professor John Hattie's mantra that young people should gain "a year of learning growth from a year of schooling", along with other claims about the importance of quality teachers, early years learning and school leadership.
One could be forgiven for seeing these arguments as yawn-worthy: not because they're wrong, but because they have been repeated ad nauseum.
Despite this, the report is also deeply radical in scope and vision, especially in its focus on overhauling core aspects of curriculum, assessment and reporting.
In doing so, it places significant faith in the power of data, evidence, technology and personalisation of learning to drive improvement, and help the nation cast off the shackles of its "industrial model" of schooling.
A radical rethink of curriculum, assessment and reporting
While the report makes recommendations across a variety of areas, its most radical lie in the areas of curriculum, assessment and reporting. Central to these is an argument that the current national curriculum, which is organised into year levels rather than levels of progress, leaves some students behind, fails to extend others, and limits opportunities to maximise student learning growth.
This strongly echoes recent work by Professor Geoff Masters. He has argued for a re-visioning of the way we assess students to better focus on student growth.
The report portrays the traditional year level curriculum as a relic of the 20th century industrial model of schooling, ill-suited to producing adaptive and personalised learning experiences. Instead, it argues for a shift away from the year level curriculum. It recommends that over the next five years, the national curriculum be reformed to present both learning areas and general capabilities as "learning progressions".
This will ensure, the report argues, individual student achievement can be better understood and catered for, rendering schools more agile and adaptive to personal needs.
Accompanying this major change is a recommendation to introduce new reporting arrangements that not only focus on attainment, but also highlight "learning gain". This is designed to ensure young people and parents don't just have information on where young people sit relative to so-called "lockstep" level years. They would get more tailored information about individual progress.
What else does it recommend?
The report makes a number of other recommendations to supplement these major changes, including but not limited to:
Establish a national research and evidence institute to coordinate and disseminate best practices. This is essentially identical to Labor's promise to create an Evidence Institute for Schools if elected.
Develop an online and on-demand formative assessment tool, to be based on revised national curriculum learning progressions. This would help teachers monitor student progress in real time and better tailor teaching.
Introduce a national Unique Student Identifier for all students to be used throughout schooling. This would enable the consistent tracking of students if they move between schools or systems.
Prioritise literacy and numeracy, particularly in the early years, to ensure young people have the necessary foundations.
Conduct a comprehensive national review into years 11 and 12, with a focus on objectives, curriculum, assessment provisions and delivery structures.
These proposed changes, particularly those resting on technological advancements, will powerfully open the door to edu-businesses. They will also create new opportunities for edu-preneurs whose work seeks to profit from translating "what works" into action in the classroom.
Do we need another grand plan?
The idea that a radical national overhaul of curriculum, assessment and reporting is the primary way to stop Australia's declining student achievement feels a bit Groundhog Day.
This was exactly the logic that drove the creation of the national curriculum in the late 2000s, and led to other unprecedented national reforms. These include NAPLAN, the My School website, and national teaching standards.
The problem is, despite time, resources and investments committed to revolutionising Australian schooling, these grand designs have done nothing to stop declining student achievement.
So, before we charge forth into the reform wilderness, serious debate should be had about whether these radical plans pass muster, and whether it's worth the investment to put Australian schooling under another round of major surgery when the last round had minimal impact.
As part of this, we need to (once again) question whether the contemporary reform fever does any more than treat symptoms while deeper structural conditions continue to ensure, as the original Gonski report put it, unacceptable links between young people's socioeconomic backgrounds and levels of achievement.
We need to be careful not to stray too far from where the first Gonski report started out. That is: addressing inequalities in Australian schooling through re-distributive funding.
This is not to suggest pursuing personalised or adaptive learning is a fruitless endeavour. But all the personalisation in the world means nothing without a commitment to equality of opportunity for all young people.
Oh… and will it ever actually happen?
There are significant political hurdles to be overcome before the report's recommendations can be translated into action.
his endeavour will begin on Friday, when federal education minister Simon Birmingham will meet state and territory education ministers to discuss the report. Nearly all the recommendations relate to state responsibilities. The federal government needs to secure their support to translate the recommendations into a national response.
Birmingham faces state ministers, not to mention senior bureaucrats, who are already suffering reform fatigue from the last decade of national reform – many who have limited appetite for further major changes. It's also very likely for resistance to come from within schools, where long-standing habits and cultures are difficult to break.
Ultimately, the whole Gonski debate started with money, and that may very well be where it ends. The federal funding of schools will be a crucial tool in Birmingham's bargaining kit and will largely determine whether the report's recommendations come to fruition.
That said, even money might not be enough this time around. What is now at stake is not just some tinkering at the edges, but a monumental rethink of the teaching and learning process.