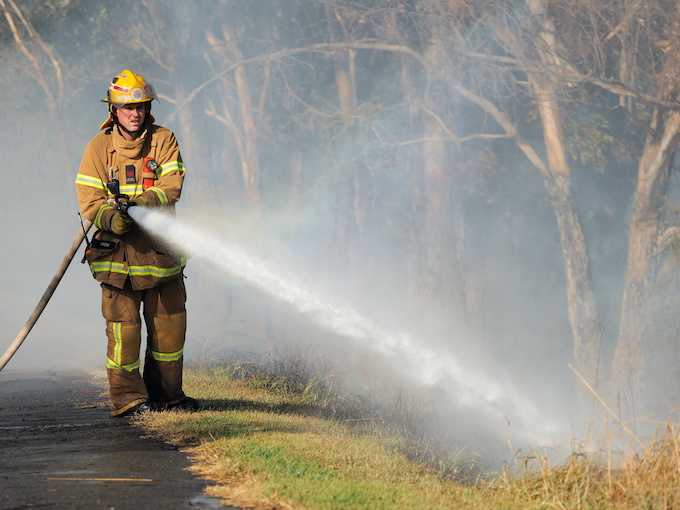 The NSW department of education has issued several responses to the ongoing bushfire crisis, with a continuously updated safety page, information on school closures and distribution of a mental health PDF resource for those affected. 
As of Wednesday, approximately 152 NSW schools will remain non-operational in fire-affected areas. The department is updating its School Safety page regularly, listing closures are government, non-government and TAFE NSW campuses.  In Queensland, two schools are closed as of Wednesday and the state department has urged school communities to keep updated on its alert page, accessible here. 
"While some schools are temporarily non-operational due to localised fires, many others in high-risk areas are non-operational as a precautionary measure. Schools in some areas are being used as emergency evacuation centres at the direction of the Rural Fire Service.
"For schools that are currently operational, school pickups and dropoffs will continue as usual. If your school is currently non-operational, it will likely remain so tomorrow.
"Large scale distressing events affect our school communities in many ways. Headspace's mental health support resource (PDF 100.52KB) is available to help students, teachers and school staff respond to the bushfires.
"The safety of our students and staff is our number one priority. Schools that are operational tomorrow have comprehensive emergency management plans in place which will be activated if required. People with respiratory issues or who are particularly vulnerable can be the first to feel the effects of smoke which may aggravate their existing condition. Even healthy adults and children can be affected by heavy smoke which can result in lung irritation."
Visit the School safety page for updates. The department's Facebook and Twitter accounts will also provide updates during this period.