News
Addressing national teacher shortages
The Australian Institute for Teaching and School Leadership (AITSL) has supported the announcement from the federal Minister for Education, Jason Clare MP, that a teacher workforce roundtable will be held on 12 August.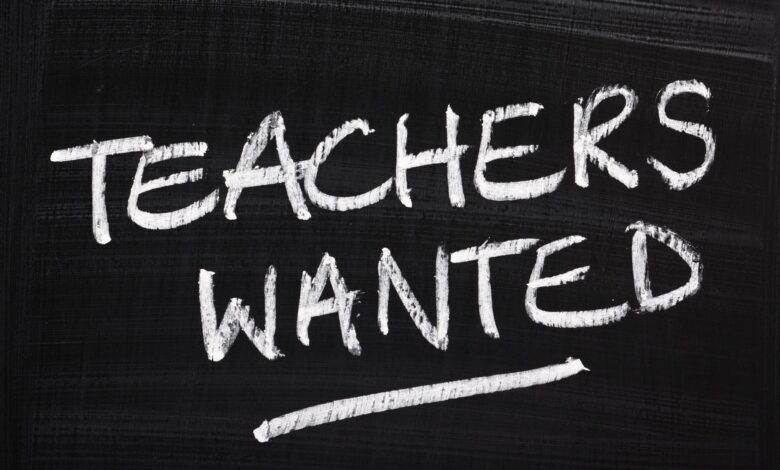 "Bringing state and territory education ministers, principals, teachers and education experts to the table to discuss the critical issue of teacher shortages in Australia will help accelerate solutions. It is vital that we take a national, collaborative approach that involves all states and territories along with key stakeholders such as initial teacher education (ITE) providers," said AITSL CEO, Mark Grant.
"We must consider all viable options for resolving our national teacher shortage. Our 4 million school students deserve a quality teacher in every classroom, every day."
However, Mr Grant cautions, "Our national focus on increasing supply in the teacher workforce to meet current and future demand must not compromise quality teaching, which is the biggest in-school influence driving positive outcomes for students.
AITSL is working with states and territories to provide critical data that gives a clear picture of supply issues across the nation, and the picture is stark.
"Data from our Australian Teacher Workforce Data (ATWD) initiative tells us that we don't have enough people entering the ITE pipeline to meet current and future shortfalls."
That data, published late in 2021, shows that 1 in 4 members of the teacher workforce indicated they were likely to leave the profession before they retire (25%) and more than 1 in 10 intended to leave (13%) in under 10 years.
"We also know that around 16% of our teaching workforce is approaching retirement age. At the same time, the Australian Bureau of Statistics has projected a 21% increase in the number of students starting school in 2030, compared with those starting in 2021."
Mr Grant continues, "The solution to teacher shortages is not a quick fix, but by analysing both supply and demand, we will know the extent of the problem we are facing and can ensure fit-for-purpose solutions.
"Many options are currently being considered, including attracting qualified teachers from overseas. This isn't an easy task – data released by the UNESCO Institute for Statistics in 2020 estimated that 69 million teachers would be needed worldwide in the years to 2030. And this was before the impacts of COVID hit our global community.
"AITSL, as the provider of the skills assessment services to teachers who wish to migrate to Australia, will continue to work with states and territories to maximise opportunities in this space."
For more information and to read the ATWD Report visit www.aitsl.edu.au/research/australian-teacher-workforce-data/atwdreports
Stay up to date with all the latest School news with our latest print edition here.