External Learning
Industry voices
Look to the UN Sustainable Development Goals to Rethink Service Learning
The past two years of COVID lockdowns have left us with more of an inward focus, as we've all been spending more time at home. We have also had a stark reminder that travel is an enormous privilege.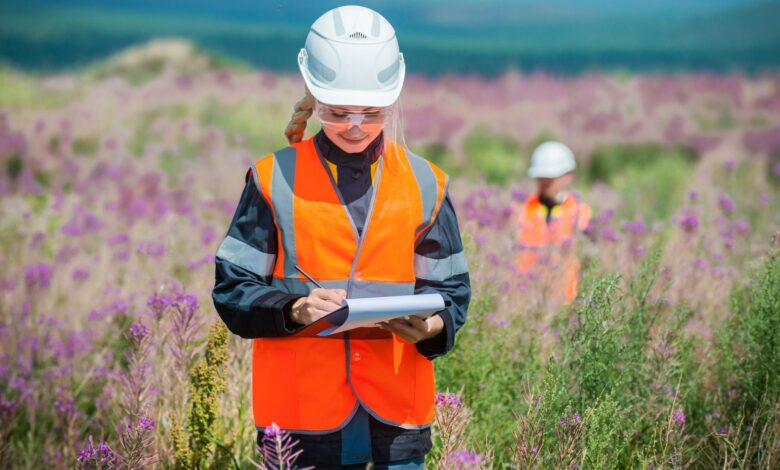 The good news for those looking to broaden their horizons is that our borders are now open again. After all, gaining a global perspective, partly through travel opportunities, is as important as ever for young people.
School touring programs are back on the agenda for many principals and executives, but it's not back to 'business as usual'.
We are finding that many schools are looking for opportunities to reset their past programs, with the aim of doing better. There really is no time like the present to do this work! For many schools, there is a particular focus on building sustainability into the touring program, which is hardly surprising given its strong focus as a cross-curriculum priority.
School leaders are looking for new and innovative ways to support some of the key concepts that underpin the sustainability priority.
These include:
Enabling a diversity of world views on ecosystems, values and social justice, to be discussed and recognised when determining individual and community actions for sustainability.
Building capacities for thinking and acting in ways that are necessary to create a more sustainable future.
Promoting reflective thinking processes in young people and empowering them to design action that will lead to a more sustainable future.
These are important concepts that we can help to plant and germinate in students' minds in the classroom; nurture through hands-on learning experiences in the field; then watch them come to fruition as the student leaves school and enters the workforce as an active global citizen.
Of course, when it comes to schools and travel, it's not only about making sure the program is as educationally robust and meaningful as possible.
Many school leaders are also looking for guarantees that any travel undertaken will be considered in their approach to the environment and interactions with global communities.
Topics such as over-tourism, tourism-related pollution, ancient building and land destruction, inequitable tourism dollar dispersal and unethical voluntourism practices are some of the major challenges the world is facing today.
Particularly relevant to schools, is the issue of traditional 'Service Learning' tours.
These have emerged as an ethical grey area in recent years. Evidence is mounting that these programs often cause more harm than good and do not really contribute to building sustainable communities – that is, communities that are inclusive, safe, resilient, and self-sufficient.  Examples of traditional Service Learning tours include visits to orphanages, homeless shelters, and other forms of community service.
If you are interested in reading more on this topic, we highly recommend looking up Australian Leigh Mathews, founder of both ALTO Global Consulting and ReThink Orphanages Network. Leigh is working towards best practice specifically for these types of tours, as a thought leader and advocate in the movement, in order to radically shift the way that people engage with overseas aid and development.
We are encouraging the school leaders we work with to start thinking differently about Service Learning. One way to do this is to ensure any service-based touring program undertaken by the school community is always linked to one or more of the United Nations (UN) Sustainable Developments Goals – a collection of 17 interlinked global goals that define agreed priorities and aspirations to combat the economic, social, and environmental challenges faced globally. Taking this approach provides critical structure to ethical student engagement with domestic and international communities and allows schools and students to delve into some of the world's greatest challenges.
Students can also engage in new ways with the key concepts around sustainability from the Australian Curriculum, as outlined above, if they are allowed to co-author the Service Learning experience through goal and destination selection. This encourages young learners to take responsibility for their own learning, builds leadership qualities and facilitates collaboration with others to share control of shaping a new learning direction and experience.
In short: the overall aim of these programs should never be about 'doing good' just for the sake of it. Instead, they should be packed with experiential learning opportunities and provide opportunities for your school to develop long-term links to a community. Not only will you be engaging more positively to make sustainable change; it can also help lay the foundations for students and the wider school community to build a long-term, outcomes focused and sustainable mindset!
Takeaway Message
School touring programs are back on the agenda for many principals and executives, but it's not back to 'business as usual'
Traditional 'Service Learning' tours have emerged as an ethical grey area in recent years
Take an approach that provides critical structure to ethical student engagement with domestic and international communities
Author: Jenny Murphy, Founder, Latitude Group Travel