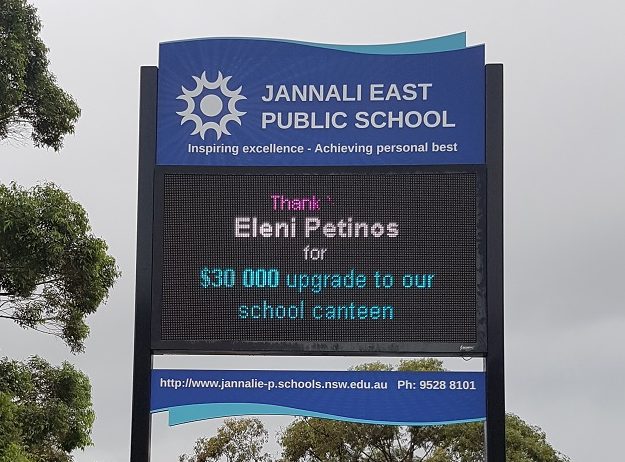 'Screentime' is a staple word for generation 'z', the group of kids born after the mid-90s, and it's arguably when they communicate the most. 
Like a communal smartphone, digital signage offers a modern solution that traditional methods of broad communication lack.  
In a message about safety…
Screens can updated or programmed to spur onlookers into action, e.g. Hall flooded, meet in library or School closed for emergency repairs. Check website for updates. Digital signs can also convey important messages to parents or school buses entering the school, with parking information, closure notifications or school traffic updates. Real-time weather forecasts, emergency alerts and messages are also possible.
In a message about events…
Schools can promote their activities, fundraisers or competitions wherever they have organised digital signs or screens to be placed. From digital scoreboards that add a professional vibe to sports events and increase hype among students, to screens around campus that replace print flyers for school plays, functions and special assemblies.
---
This story was originally published in our Term 1 issue: read the full magazine here. 
---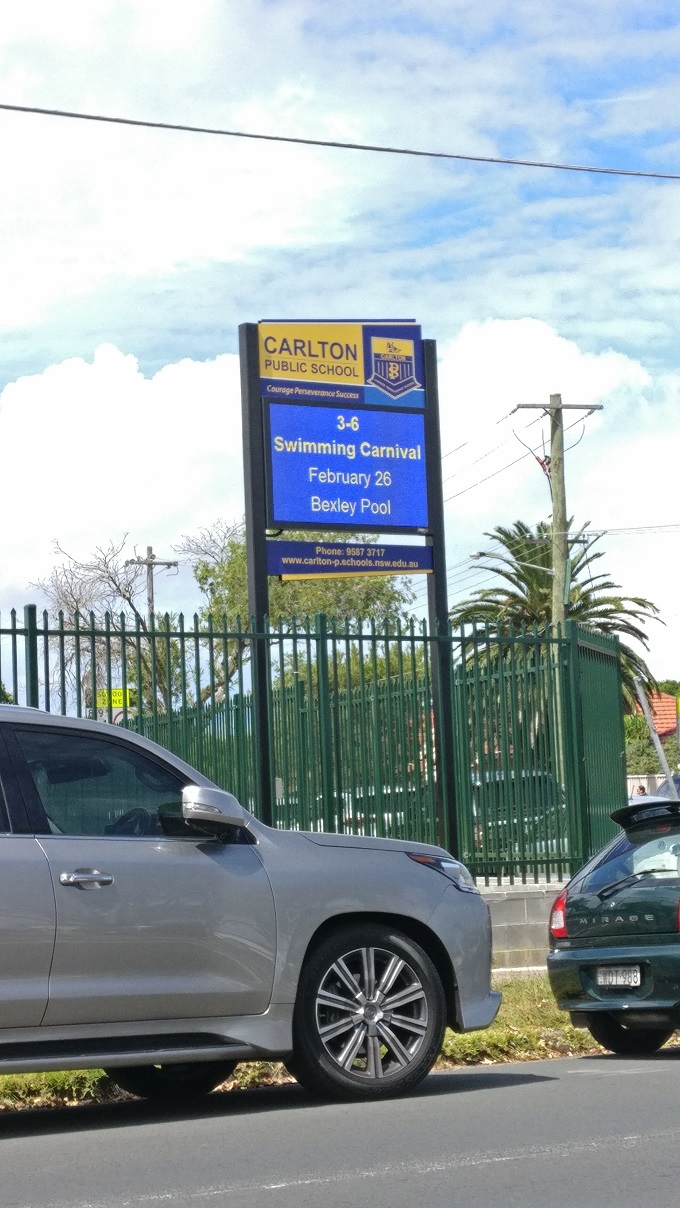 Speaking from the sector
Signpac managing director, Larry Wainstein takes us through what signage is available to schools. 
When it comes to digital electronic signs, the main purpose is to provide an instant message platform at the front of the school for students, parents and wider community. This is where multiple messages and images can be displayed in full colour. 
More and more schools across Australia are embracing LED digital signs, installing new ones or removing their manual, changeable signs and replacing them with a digital electronic sign, or retrofitting an electronic screen into their existing frame, or installing it on the wall at the front of the school building. LED screens can also be used in the hall: these are on wheels and can be rolled away when not needed.  Signpac has special LED signs that can also be installed in foyers or in a window where parents and students can see a range of different scrolling messages. These can be changed easily on a mobile device, providing real-time, scrolling updates.  
There has been a lot of interest lately in placing screens in an undercover play area or on walls in the playground or quad, where that screen can also display videos as well as images and daily relevant messages. 
The other area that digital screens are very practical is in on sports grounds or inside gymnasiums as scoreboards.  Of course, these need to be waterproof and weather-proof.
With the latest advancements in LED technology, the resolution of the screens has become so much more important with low resolution screens being requested more and more.  The lower the resolution, the more clarity there is in images and word layouts.  Screens should be at your school for many years, so it's best to look at getting the best quality possible, to take the sign into the future.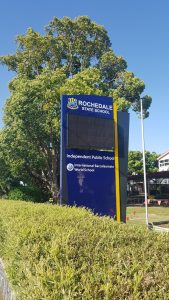 Schools are becoming more and more aware of the importance of quality components for lifetime value.  Having to replace signs that are breaking down after only a few years because they cannot withstand Australian conditions, is a chore for schools, so it's worth doing your research and purchasing from a reputable company with a good reputation for supplying and understanding what schools need in a digital sign.
Larry Wainstein says buying a digital sign based on price, either too cheap or very expensive (and not getting the full value for the price), can be a costly exercise, especially as the advancements in outdoor screen LED technology is improving all the time.  The fact that you can get a P4 resolution screen for the outdoors today shows how far things have come; only a few years ago, the best you could get was a P10. As more and more digital signs go up around the schools, we are installing a lot more of custom design pylon-style signs.
Schools are seeing the benefits to their image and how quality digital signs uplift the overall look and impression of the school.
However, while wow-factor is great, schools need to be aware that looks are cosmetic and the most important thing is the quality of the screen that sits inside it.  
Sunquest director Syd Shilling told us all about the different choices schools have in 2019.
There are a plethora of signage options available and really the mind is the limit. LED signage has become very much in demand, with things like LED neon letters that glow at night but run on 24V. Entry signage that glows from behind the letters are also popular, along with large, inscribed pencils, peace poles for overseas 'sister schools', wayfinding signage, braille and tactile signage, LCD and touchscreen networked signage, and even large acrylic wave flumes.
Needs and demands of schools have evolved in recent years. LED Screens are becoming an item on the wish list of just about every school I talk to, along with touch screen technology. These are becoming a standard for a lot of schools and the trend to upgrade the image of a school is becoming more and more common. Schools want to portray themselves as communities that communicate well with students and parents.
I'm always excited about technology; particularly inter-communication and how apps are playing a bigger role. Signage is almost the oldest form of communicating, from stone age carvings to electronic wiz bang. Each school is different in what it wants from tech signage and retro signage as it depends on who is at the helm but ease and comfort is very attractive for a lot of school staff, from groundsman to principal.