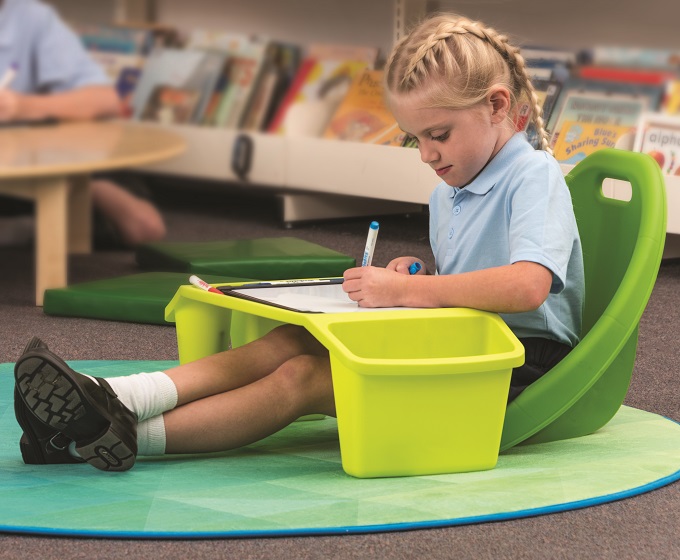 School News collected insights from influencers in the innovative learning space for you to check out ahead of 2019.
FLEs are all about experimentation: Come up with a hypothetical blueprint you believe will suit your students' needs and run it by experts who have installed flexible classroom designs before so they can advise you on what works.
This article was written for our print magazine, School News Term 4, 2018. Did you receive your copy?
Give it a go. Take note of how students use the end-result. Make adjustments. There's a reason we all call it a 'flexible' learning environment. You might even be surprised by how children engage with furniture; what was purchased as a table may quickly become a stool.
And there's another aspect to all this: collaboration.
In his talk, 'The future of work', Mark Stevenson said: "The future of work, (and millennials understand this), is much more about networks of collaboration, where you don't lead by having power over people, you lead by giving power to people to co-create something, rather than being told to create something by someone else."
So, let the kids collaborate rather than look over each other's elbows, sat in rows for exam prep.
There's a new style of classroom in town, and it's not here for outdated aesthetic. VE Furniture's Kellie Griffith takes us through her vision for ILEs.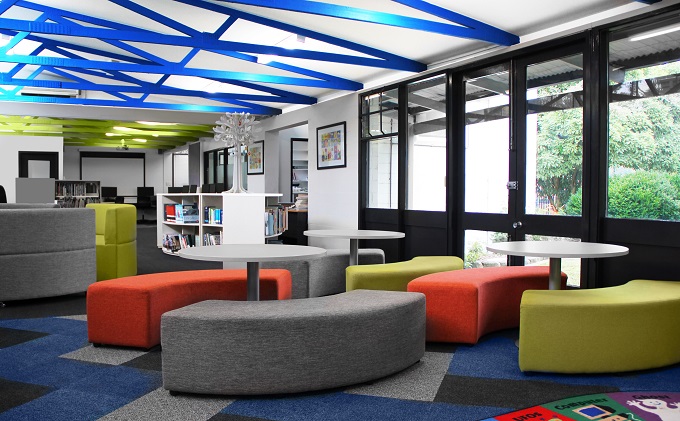 "Excite your students with something different whether it be shoeless learning; write-on surfaces, including desks, walls and windows; adding sound, courtesy of soft background music; offering a variety of seating with zoned areas.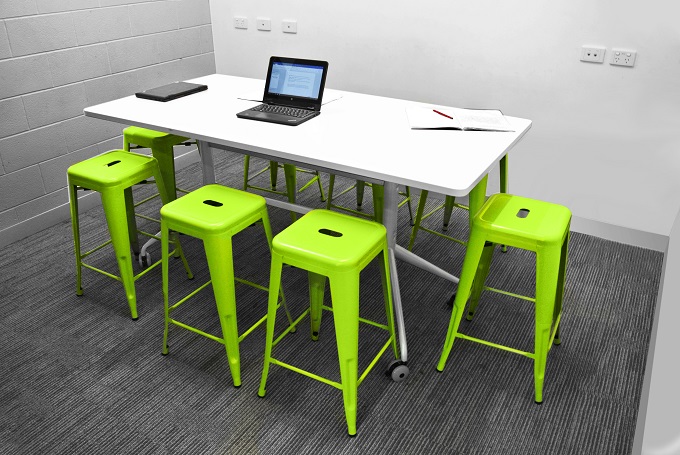 "Think mobile and colourful: Teaching students as they wish to be taught requires learning spaces that are multi-faceted and easily reconfigured to support teaching and learning approaches where students can connect, collaborate and communicate to maximise engagement."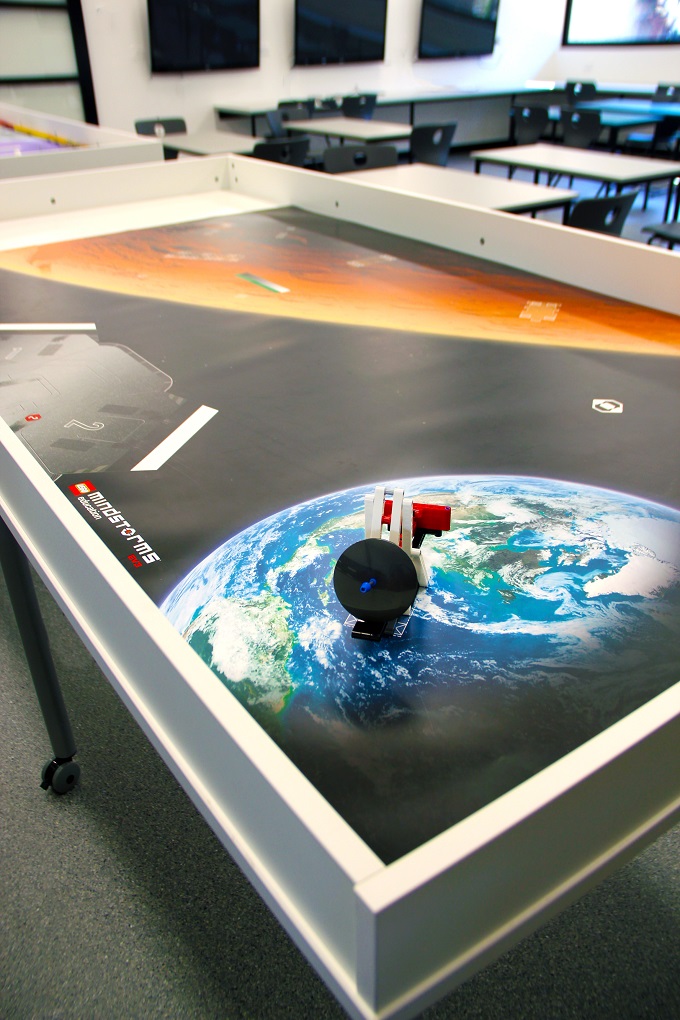 "Create a collaboration hub to promote group discussion, teamwork and the sharing of ideas, experiences and opinions. Create a group study spot to process the information collected in the collaboration hub, share ideas informally and stimulate conversation and mentoring. Create a focussed retreat for individual study and quiet reading that allows for total concentration, void from distraction."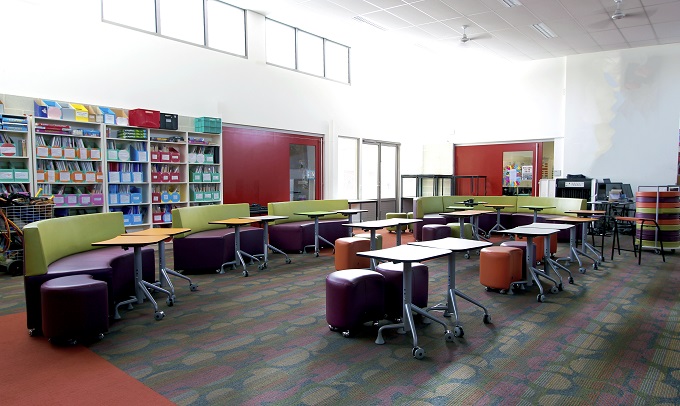 Ben Britten, the director of digital media at Corporate Initiatives, tells us what he thinks will be trending in the sector next year as educators continue to clip at technology's heels.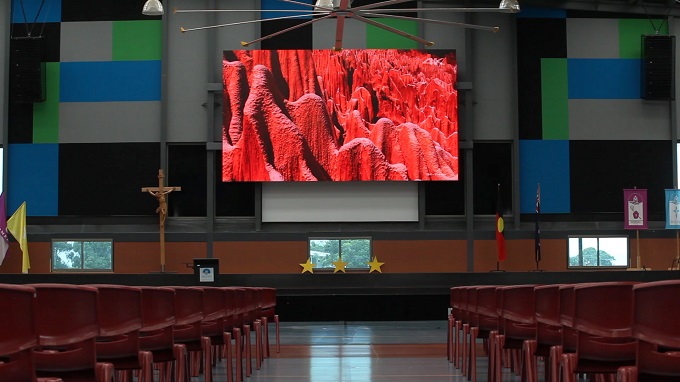 "Whether for larger assembly areas or smaller learning spaces, the LED display will be moving indoors over the next few years, enabling screens to be created to any size appropriate to a space. This is a game changer.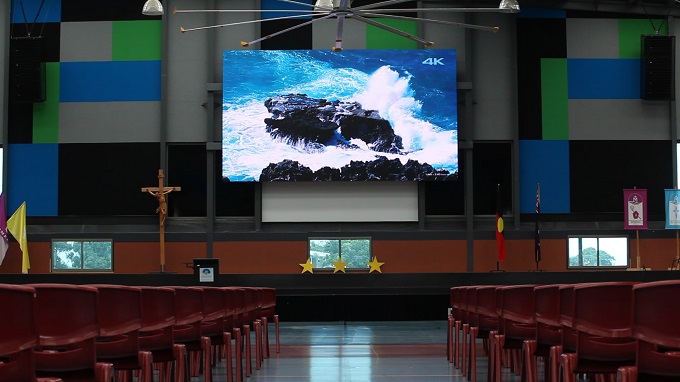 "Unlike projection, LED display can be viewed in daylight and command attention. A new form of LED display has just been released with additional advantages for school use. This new generation product offers a smooth bonded surface that is both impact resistant and splash proof, useful attributes in a school environment.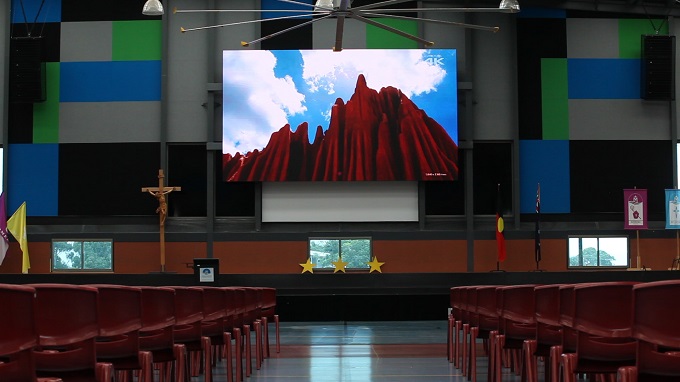 "What schools need to realise is that LED supply is best left to LED specialists as it is regenerative technology that needs lifetime support. Ideally, it should also be optioned with an appropriate sound and camera system in order to maximise the value it can deliver."
Sarah Deere-Jones, from Modern Teaching Aids, gives School News the lowdown on how new-build projects can facilitate exciting pedagogy.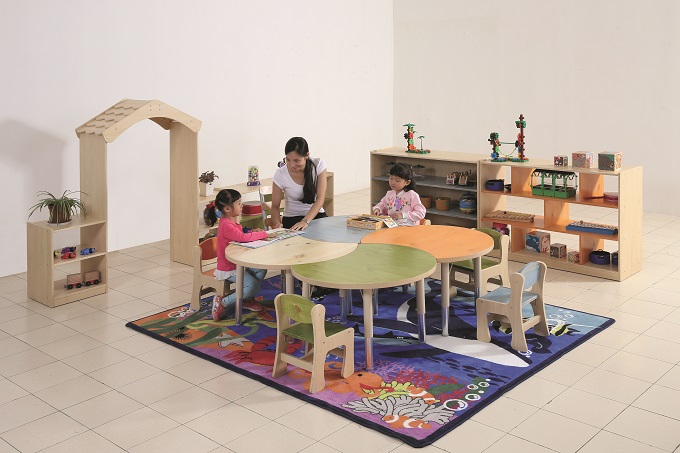 "Collaboration, communication and creation: these are three pedagogical tenets that innovative designs can bring to life. Versatile collaborative spaces resources are ideal for promoting critical and creative thinking and allow students the freedom to communicate clearly during group work; while formal and informal breakout spaces promote the ideology that learning can happen anywhere. Hands-on learning hubs, typically with a STEM focus, will ignite the creativity in each and every student.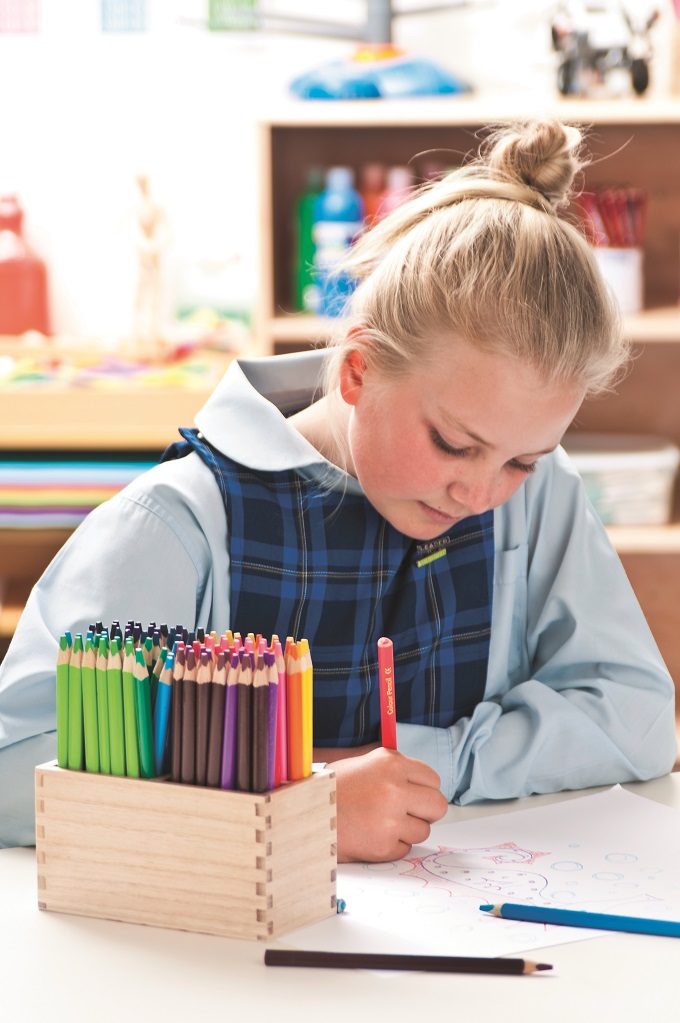 "The goal is to encourage students to work collaboratively using high tech, low tech or even no tech! Extending space to the great outdoors will further stimulate thinking.
"Ergonomic, flexible and standing desks give students agency and give classrooms the ability to cater to individualised learning styles. Stand-up learning resources also encourage movement and active learning and are an essential addition to any ergonomic learning space."
Resource Furniture senior product designer, Michael Merlino emphasises need for planning in the rush for innovation.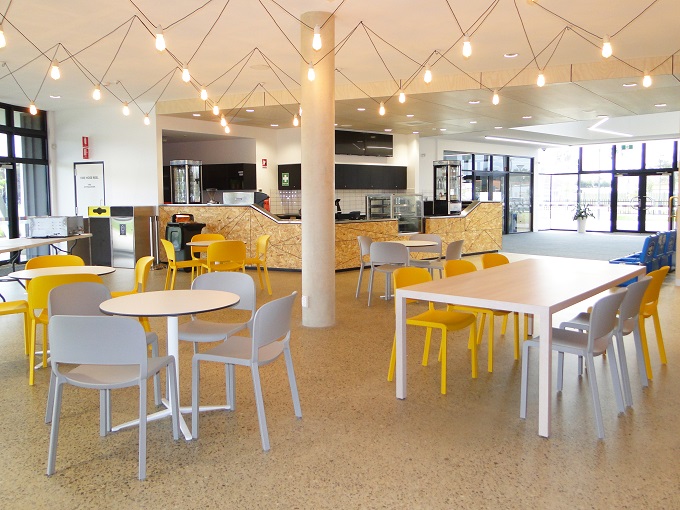 "Start with space planning. How will the space/s be used? Engage students and staff in the design process. Research shows they have a greater sense of belonging and ownership if they are actively involved in the design process. Learn how the teachers actually want to use and teach in the space before furniture shopping.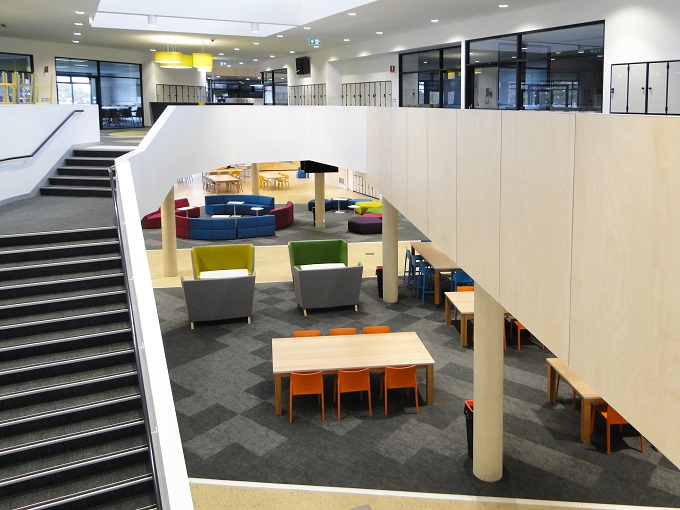 "Provide a centralised common meeting and breakout space that students want to use. Fun and well-designed furniture, including soft seating options and a mix of small meeting tables and bench height tables provide furniture options with freedom."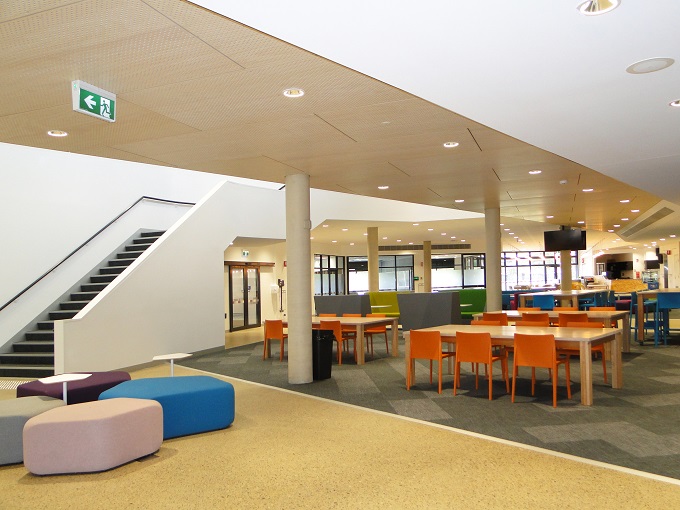 CASE STUDY: Clever hub design for St Michael's College
The new Lasallian Education Centre at St Michael's College has been modelled on a university hub design to prepare year 12 students for further education and provide flexible learning spaces that caters for individual and group learning. The new building not only enables increased capacity at the secondary campus but also provides a contemporary, state-of-the-art learning facility for staff and senior students.
The open plan allows for flexible pedagogical styles that can be easily adapted due to the design and state of the art technology options. Resource Furniture provided a range of meeting, cafeteria and classroom tables and desks as well as classroom and meeting chairs to complement both the space and learning styles.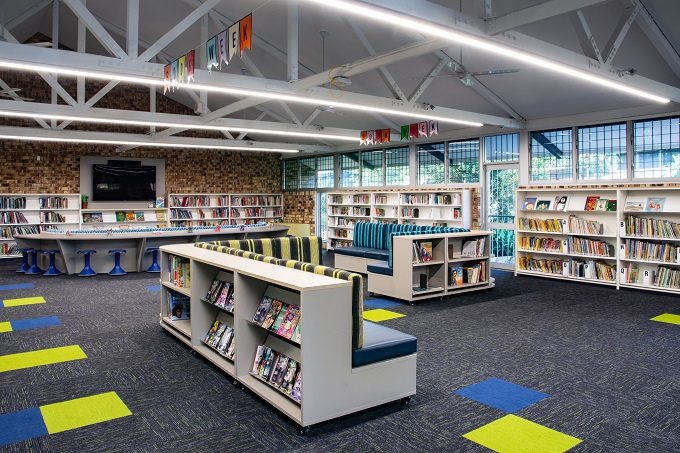 Founding director Doug Stewart said: "This was a very innovative project that we at Quantum Library Supplies were very happy to be involved with. For this project, Woodridge North State School provided a very innovative design that not only housed the library resources but provided four teaching areas of varying sizes.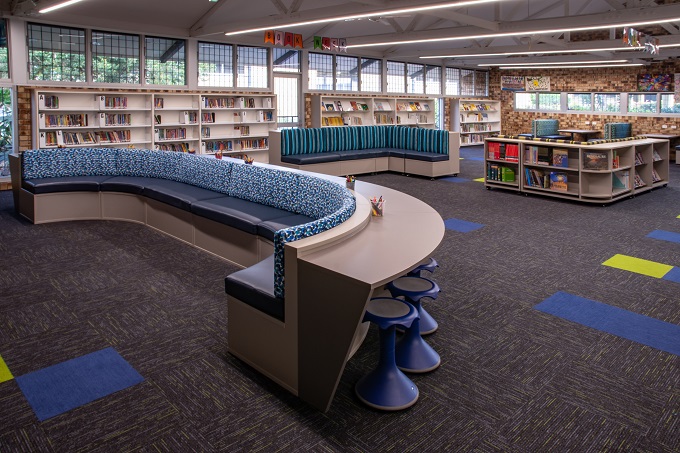 "The idea was that some areas could be increased or decreased depending on the requirement of the day. By using the Sterling range of shelving, they have a robust shelving system encased in an attractive melamins framework that provides the complete range of shelves.