Support the science of reading with Sora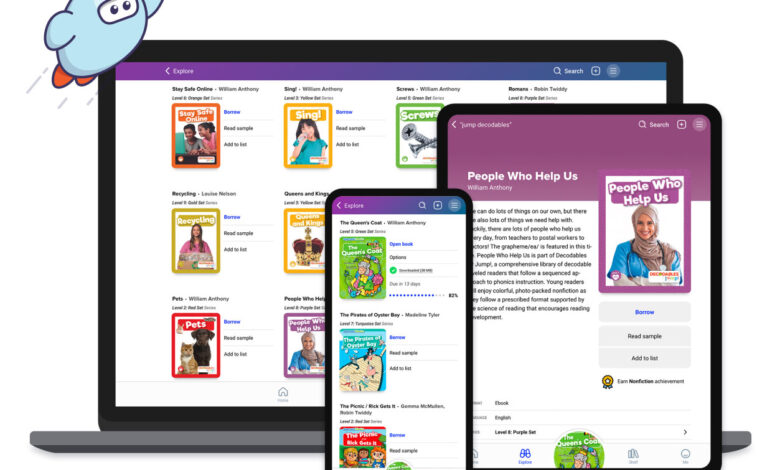 Support the science of reading with our new Supersonic Phonics and Decodables simultaneous use package
According to the story, I was around three or four when my parents went to dinner and left me with a babysitter. When they returned, the babysitter said I knew how to read. Now, my mom was a teacher, she knew that was unlikely and that I had probably just memorized a favorite picture book. But when they did a spot test of random words in books, I was able to read them. 
Over the years, there has been a shift in our understanding of how children learn to read and, in turn, how we teach them to read. The whole word or whole language approach my little brain adopted is how students were taught for decades. But research from the government-formed National Reading Panel tells us that teaching children the building blocks of language is far more effective at helping children learn how to decipher written words and build their reading confidence.  
As stated in the 2019 Education Week article How do kids learn to read? What the science says: "Written language is a code. Certain combinations of letters predictably represent certain sounds. And for the last few decades, the research has been clear: Teaching young kids how to crack the code—teaching systematic phonics—is the most reliable way to make sure that they learn how to read words." 
Start building key literacy skills in your community today with the new Supersonic Phonics & Decodables Simultaneous Use Package available exclusively through the Sora student reading app.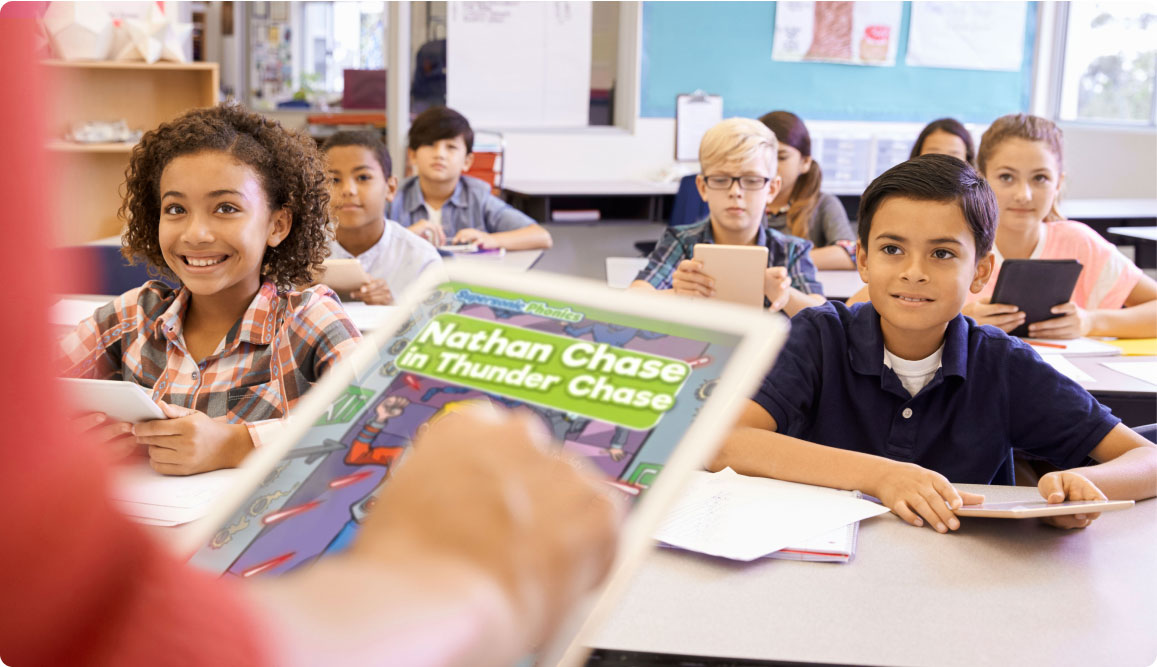 Supersonic Phonics and Decodables Exclusive Sim Use plan available now
This Simultaneous Use plan is one package containing the complete fiction and nonfiction phonics and decodables program from Jump! and Bearport Publishing. With over 200 titles supporting literacy growth for PreK through Grade 4, these books will be always available to young readers through August 31, 2024.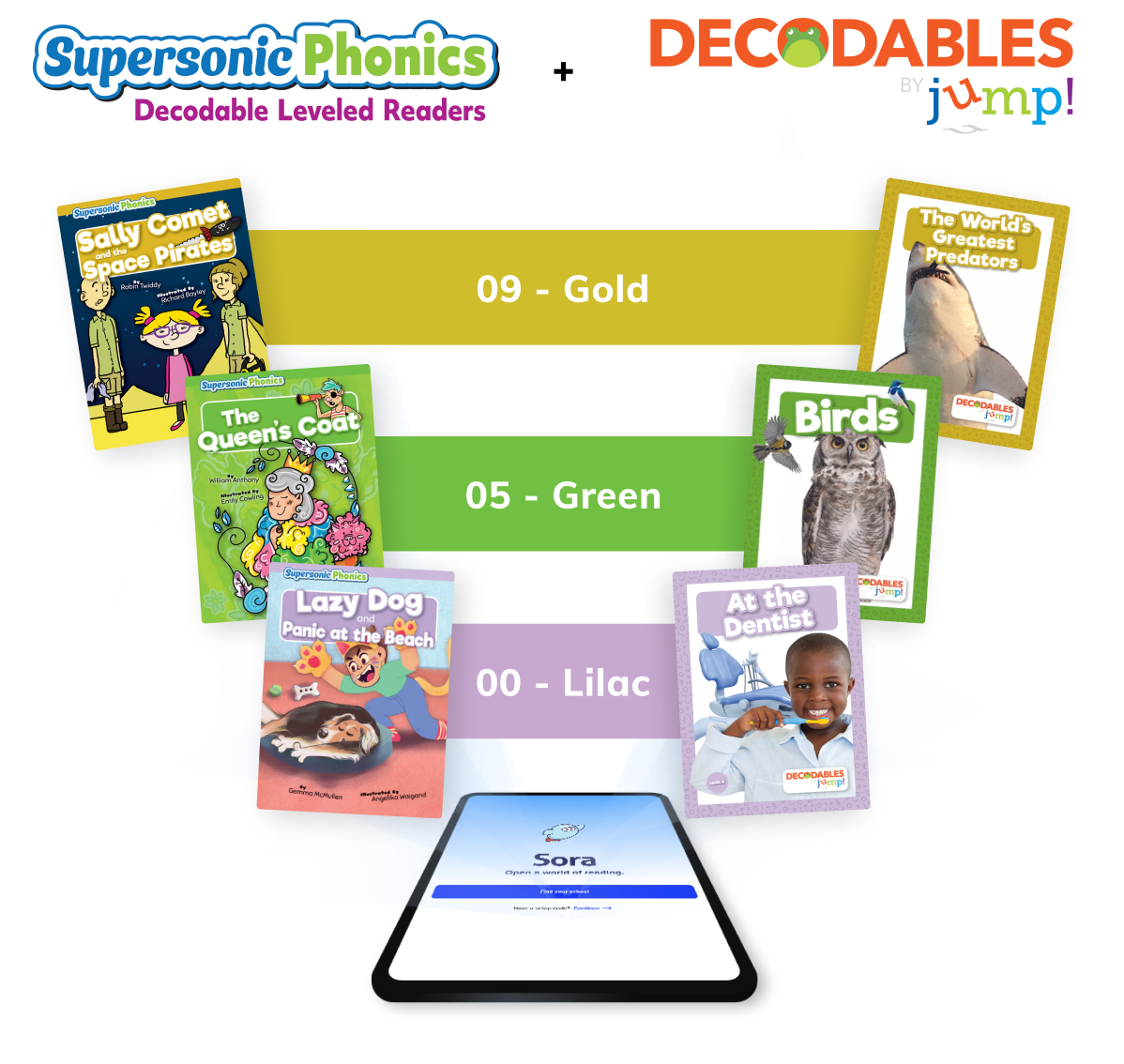 About Supersonic Phonics (Bearport Publishing) and Decodables (Jump!)
Supersonic Phonics and Decodables begin with the very basics of phonetically decodable reading. Starting with the earliest step of CVC (consonant, vowel, consonant) and building on this combination slowly, this follows a prescribed format supported by the science of reading to encourage development.  
View the Supersonic Phonics Reading Skill Chart here. 
View the Decodables Reading Skill Chart here. 
Take your early literacy initiatives to the next level – get started with the Supersonic Phonics & Decodables Simultaneous Use Package today!