Shaping a holistic environment to encourage a love for learning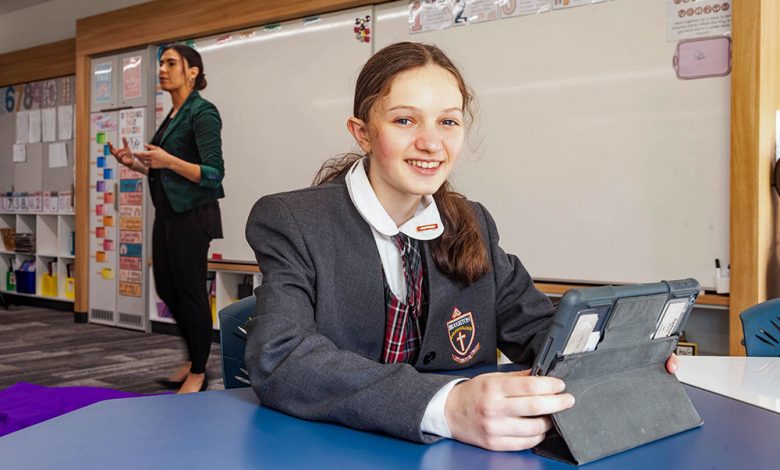 Broughton Anglican College in Sydney, Australia, is an archetype of modern learning spaces designed right. With dynamic, multi-campus facilities comprising Junior and Senior schools in a 27 hectares semi-rural setting, the school prides itself on quality, Christian education, excellent opportunities to connect and collaborate with each other, and high-ranking academic standards.
Student wellbeing and connectivity are at the heart of Broughton's curriculum and educational experiences. The state-of-the-art Junior School is built on the core principle that education is no longer a 'one size fits all' model and children are unique, each with their own talents. This motto is well reflected in their spatial goals – to design flexible spaces, ignite curiosity among learners and support innovative pedagogy.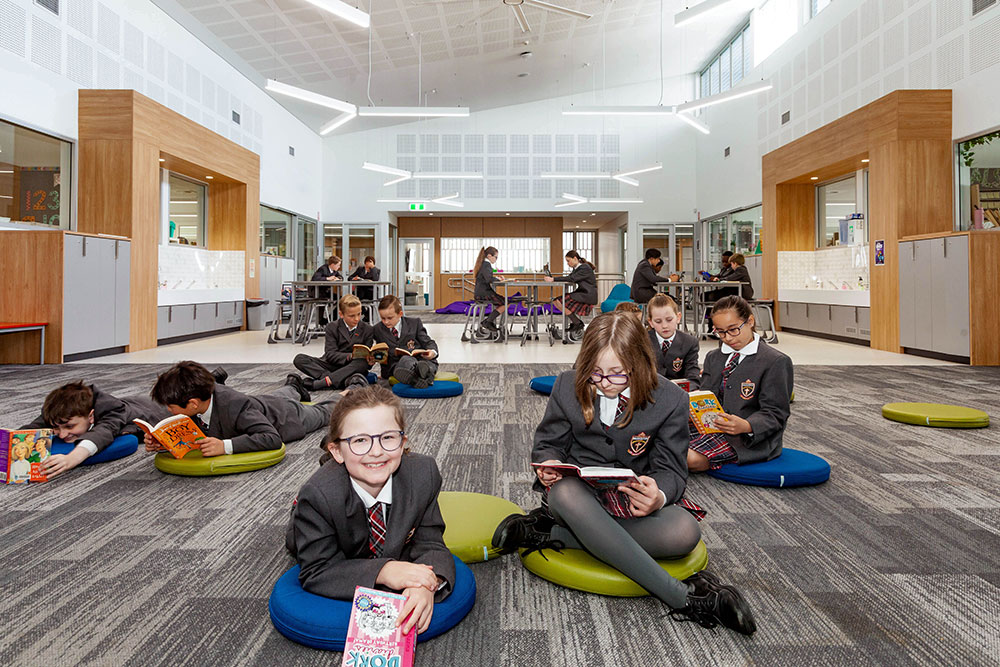 Furnware had the opportunity of collaborating with this world-class school in 2020 to bring their vision for connected learning environments to life at their newly built Junior School with innovative furniture solutions in welcoming colour schemes.
It was an intricate 18-month project from start to finish as each building was meticulously planned and constructed. It was vital that Furnware understood the school's vision from the get-go. Ensuring the spatial planning vision and insights from Project Manager Gai Lewis and the Acting Head of College Cath Halloran, along with execution input from the Acting Head of Junior School Kate Bradley, were embodied in the flexible learning spaces with furniture solutions to support the school's pedagogy, was critical.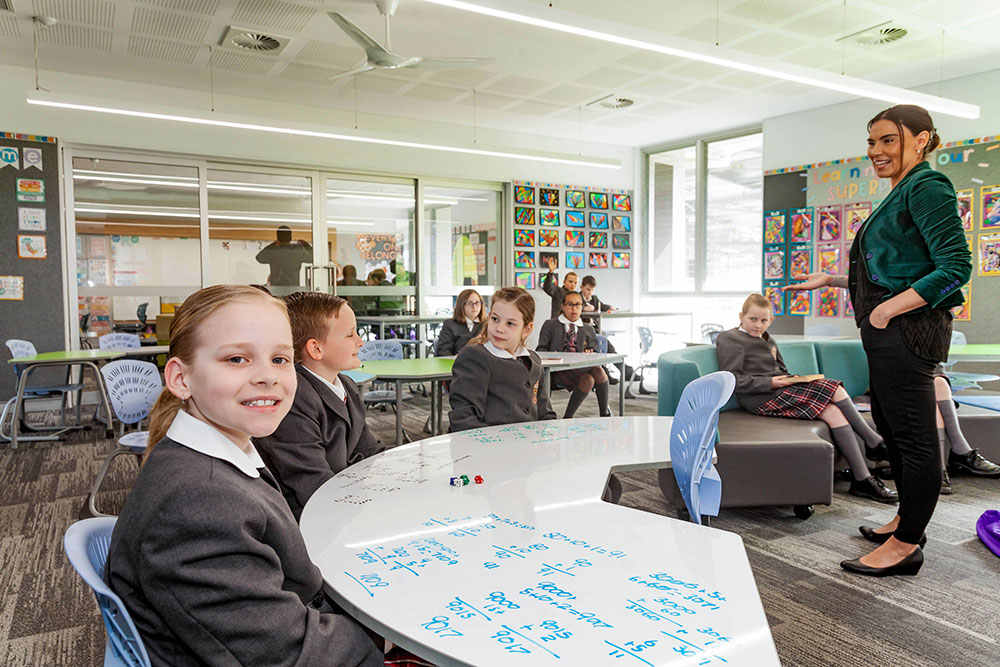 With 16 classrooms designed to foster different learning styles, three large open learning spaces to ignite curiosity with STEM activities, and a professional development area for staff to collaborate across teams, the project required extreme attention to detail from Furnware to reinforce the school's spatial goals.
Acting Head of Junior School Kate Bradley said, "The main point of difference is the attention to detail when beginning the design journey. Furnware was creative in its solutions of how to use furniture to meet our needs. There were no restrictions on the ideas we had."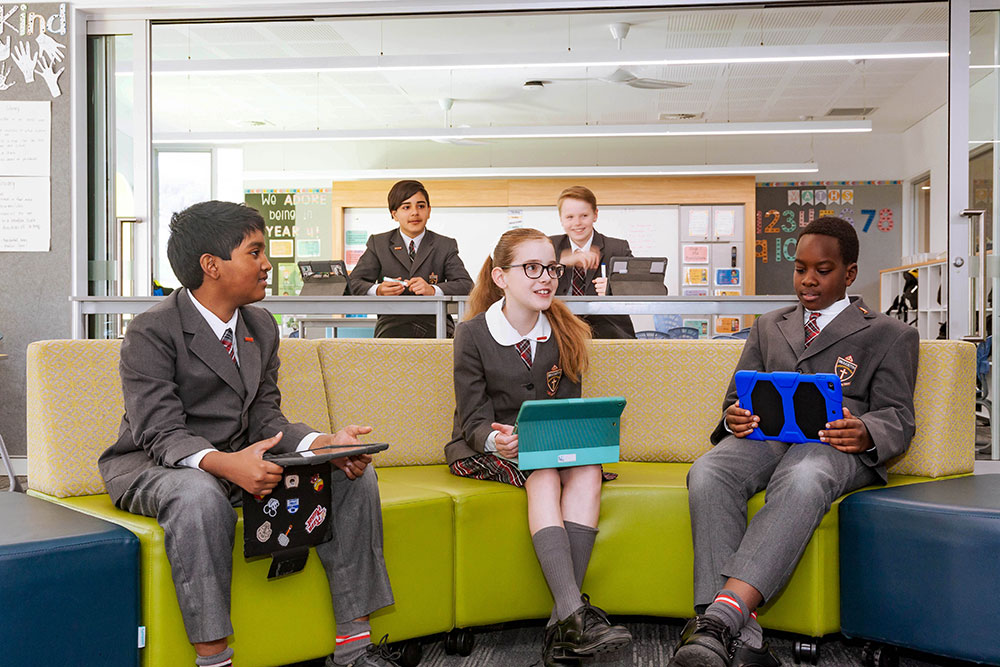 To help the school deliver learning experiences that are flexible, modern, and relevant to current and future learning opportunities, Furnware developed a pilot space on a smaller scale to assess the efficacy of the spatial approach and furniture selection. As the 30-day pilot experience drew to a close, feedback from the teaching staff was overwhelmingly positive – teachers and students embraced the variety and freedom of flexible furniture solutions offered, neutral tones with pops of colour, and the ease of reconfiguring the space as required.
"Within one room there are multiple areas of learning and new areas are created just by the rearrangement of the furniture. Student voices can be heard when walking into any classroom, the art of learning through discussion is greatly valued in the collaboration process and the spaces allow this to occur," says Kate.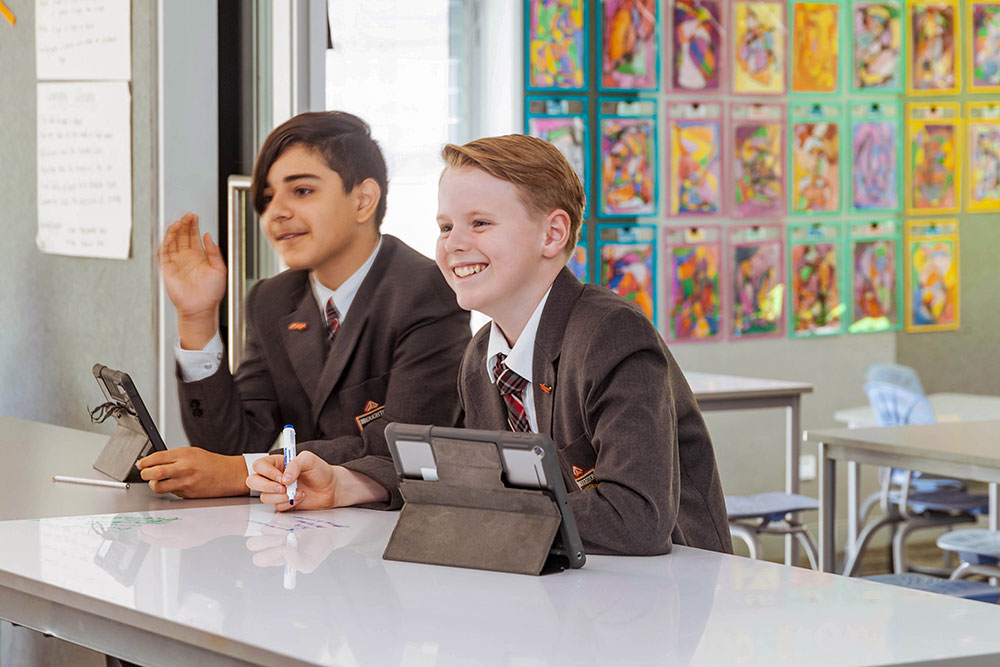 With a dedicated Furnware Account Manager to assist every step of the way, the school gave the green light to install modular table systems with writable surfaces, Bodyfurn® seating solutions, soft furnishing, book displays, and teacher hubs, creating a series of fresh and modern spaces where students and teachers love to be in.
"A lot of time and attention is shown by the Furnware Account Manager during the journey. We felt supported throughout, and the school's current and future learning culture was always considered when choosing furniture solutions. The follow-up after purchase and installation was highly supportive, too", adds Kate.
As the school continues to explore the 'experience mixed with innovation' approach to learning with the other parts of the school, Furnware will be its trusted partner and support its spatial goals.

Click here to learn about other schools we've helped achieve their learning space goals.