SALTO leads the way in electronic access control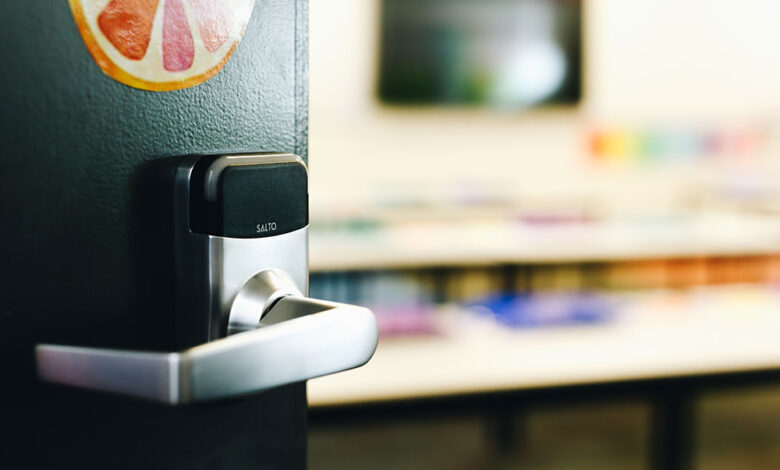 The world-leading smart locking solution helps schools to lower costs and increase security
Security is a high priority for schools. They have a duty of care to provide a safe working and learning environment for staff and students and need to protect valuable school assets, such as IT and sports equipment. Schools have to be able to control who can access their campus, their buildings and individual classrooms. They need to find the right balance between making the school easily accessible for those who need to be there – pupils, staff, contractors, suppliers and groups hiring their facilities – whilst not incurring unnecessary risk by having an 'open door' policy.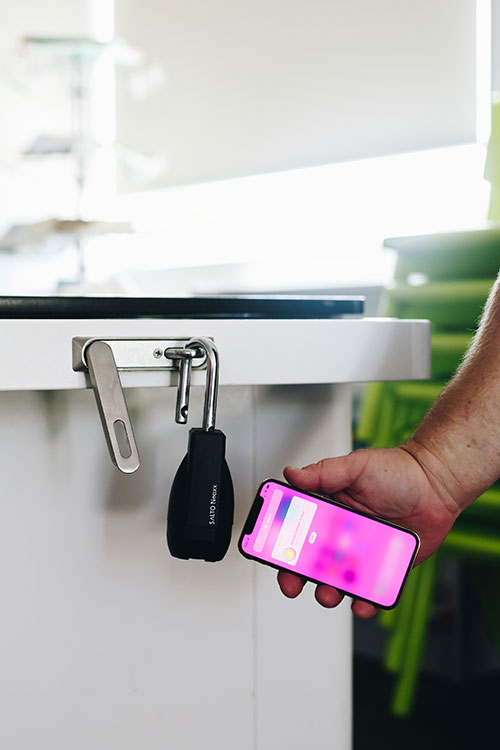 It's quite a headache for schools who still use traditional locks and keys. It takes a lot of time to ensure that every gate is opened in the morning and locked in the evening; it is hard to protect against keys being shared, and losing sight of who has access. Lost keys take time and money to replace, especially if a new lock is also needed. The larger the site, or the more campuses the school has, the bigger the headache.
That's why many schools are turning to electronic access control (EAC) systems. EAC systems replace traditional locks and keys with electronic locks, accessed via a key card, fob or even an app on the user's mobile phone. They save time and money, increase security and offer audit trail visibility into who has been where and when.
SALTO is a leading global provider of electronic access systems. Their innovative technology takes the pain out of managing access for thousands of schools worldwide. SALTO's unique, wire-free, battery-powered locks dramatically reduce the cost and upheaval of installation, with schools not having to run wires throughout every building.  SALTO's smart access software integrates with schools' existing building management or security applications, for a complete, easy to manage approach to keeping the premises secure.
SALTO helps schools balance cost with functionality, with their innovative approach to connectivity.  SALTO locks can use Bluetooth Low Energy (BLE) or a mobile phone network for real-time connectivity. Or there's the option of SALTO's ground-breaking data-on-card 'virtual' network, in which people moving around the campus act as the network 'carriers'. This offers 'near real-time' updates and significantly reduced cost.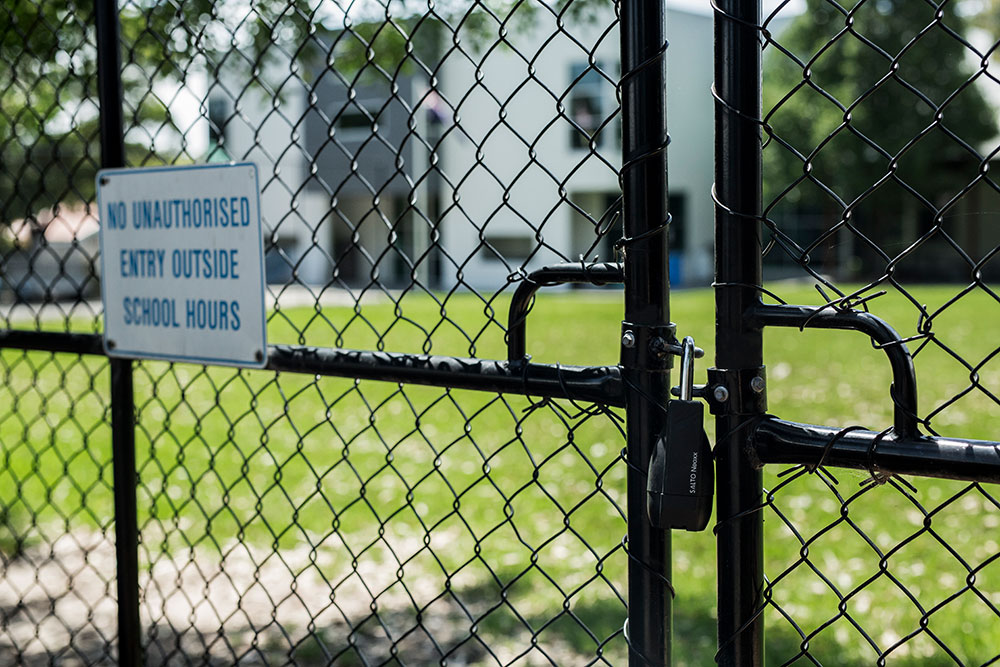 Managing security across multiple campuses with SALTO – the Sunrise Christian School story
One school that has been delighted with their decision to use SALTO to keep their buildings and assets secure is Sunrise Christian School in South Australia. Sunrise has six primary schools and four Early Learning Centres (ELCs) across seven sites in Adelaide and regional SA. Managing access was a cumbersome and time-consuming challenge. As Bradyn March, IT Manager for Sunrise School explains: "Most central services staff were carrying six or eight keys. When a key was lost, we faced the costs of replacing the key or the entire lock. It was a costly and time-consuming process, and risk management was a big concern." Some of the campuses offered the use of their facilities to community groups, which meant yet more travel time for staff to lock and unlock the sites.
What Sunrise really needed was to be able to manage access remotely, whilst maintaining control and a clear view of who was using the facilities, and when.
Installing SALTO's EAC gave them the all capabilities they needed – and more.
Automatic remote locking and unlocking saves time and has increased security.   
Big savings in cost and time by no longer having to replace mechanical keys and locks – if a fob is lost, it's a matter of minutes to cancel it, and program a new one. 
Access to facilities by community groups can be granted for specific days and times only.
Digital keys can be sent over the air (OTA) to a user's mobile phone, replacing the need for a fob and reducing travel.
Assets such as iPad trolleys can be secured with a SALTO padlock, and easily unlocked with the teacher's fob or phone.
Audit trails show the school how each campus is being used, by who and when, ensuring peace of mind and greater safety.
For Sunrise Christian School, the most important game-changers have been the automatic locking and remote visibility: "It's the transparency that SALTO gives you of your doors. Having the ability to see that the door hasn't been shut properly or locked – and the facility to lock it remotely from the software, is awesome."
With limited budgets always a reality, Bradyn was pleasantly surprised at the affordability of the SALTO system: "I had thought these types of solutions were out of our league financially… but when we started getting the quotes back – it's not so bad. The efficiencies – from travel time, from lost keys – make the costs back. All of these add up to make SALTO a really worthwhile investment."
To learn how SALTO systems can help you manage your facilities more efficiently, drop us an email at [email protected] or call on 03 8683 9782.
Check out our full range and see other customer success on the SALTO Systems website.