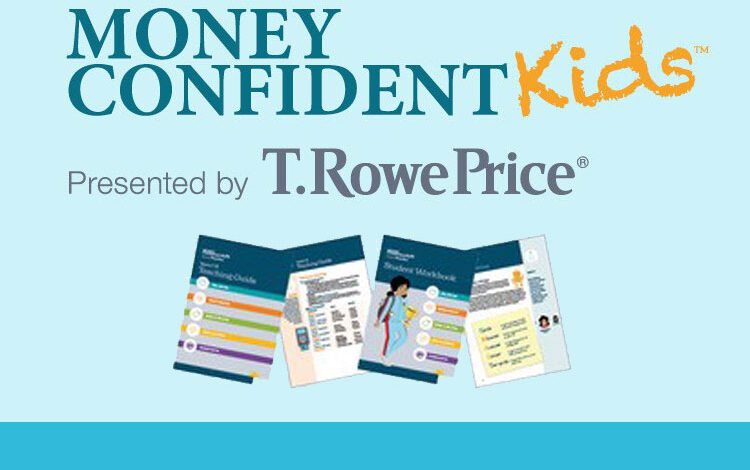 Teaching young people real-life money management skills is key to ensuring the financial wellbeing of individuals and society more widely.
But when you're young, setting financial goals and planning how to get there can seem remote and unachievable. Findings show that around one in two Australians don't have the adequate skills required to make informed decisions in the area of financial services[1].
Following success in the US, global investment firm T. Rowe Price is launching its free financial education programme, Money Confident Kids, here in Australia. The programme equips young people aged 11-16 with the skills and knowledge they need to set goals and plan for confident financial futures.
Support and delivery tips for teachers
Money Confident Kids has been designed for teachers, linking to the Australian curriculum and helping you to deliver impactful financial education lessons that build young peoples' confidence and skills. The suite of resources show students how the financial choices they make today can positively impact their lives in the future.
While topics like inflation, asset allocation and investing are important for young people to understand, they are also complex and can be hard to contextualise. That's why each module in the programme contains detailed guidance to aid you in lesson planning and delivery. Each module has a Teacher Guide and Student Workbook, and a final assessment that embeds learning and ensures students have got to grips with the topics covered.
Story-based and relatable
The programme invites young people to explore financial topics through the eyes of a young character called Nikki, developing their knowledge and skills as they help her navigate topics like financial goal setting, decision making, investment and inflation. Your students will see how the choices they make today can help them achieve their financial goals in the future. The programme follows Nikki and her family as she journeys through education and into the world of work, setting financial goals and putting plans in place to achieve them. This story-based approach gets students to put themselves in Nikki's shoes and apply their new knowledge and skills to her situation – a great way to contextualise their learning and understand how to apply it in their own lives.
The flexible nature of the programme means that you can pick and choose which module and themes to focus on based on your teaching priorities and class's needs. For instance, if you are working with grade 7s, it might be a good idea to focus on modules one and two that cover goal setting and decision making. However, for older students, you may be looking at applying economics and business knowledge, skills and concepts using the inflation, investment and diversification modules.
Download the resources for free
Explore and download the full suite of resources at no cost, and start equipping your students with the practical skills and know-how to confidently plan their financial futures.
[1] https://asic.gov.au/media/1343576/rep229-national-financial-literacy-strategy.pdf
© 2022 T. Rowe Price. All Rights Reserved. T. ROWE PRICE, INVEST WITH CONFIDENCE, and the Bighorn Sheep design are, collectively and/ or apart, trademarks of T. Rowe Price Group, Inc.  MONEY CONFIDENT KIDS is a trademark of T. Rowe Price Group, Inc.