Meaningful and lasting behaviour change for your whole school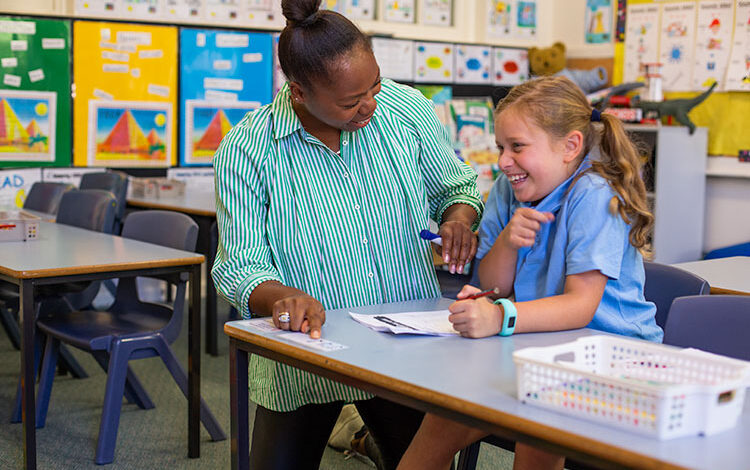 Emphasising the importance of a proactive, school-wide approach to positive behaviour management, a new professional development workshop series from MultiLit is empowering school leaders and teachers to create a positive learning environment for all students.
For years, MultiLit has placed a strong focus on ensuring students are ready to receive instruction, with the Positive Teaching method underpinning MultiLit's suite of literacy programs. Now, the leading Australasian literacy provider builds on this framework to provide schools with more support and training.
Through a series of self-paced, eLearning modules, the Positive Teaching and Learning Initiative promotes and educates on introducing a school-wide, proactive and evidence-based positive behaviour management system. The initiative aims to support schools to boost student engagement and learning outcomes and improve teacher wellbeing, so everyone thrives.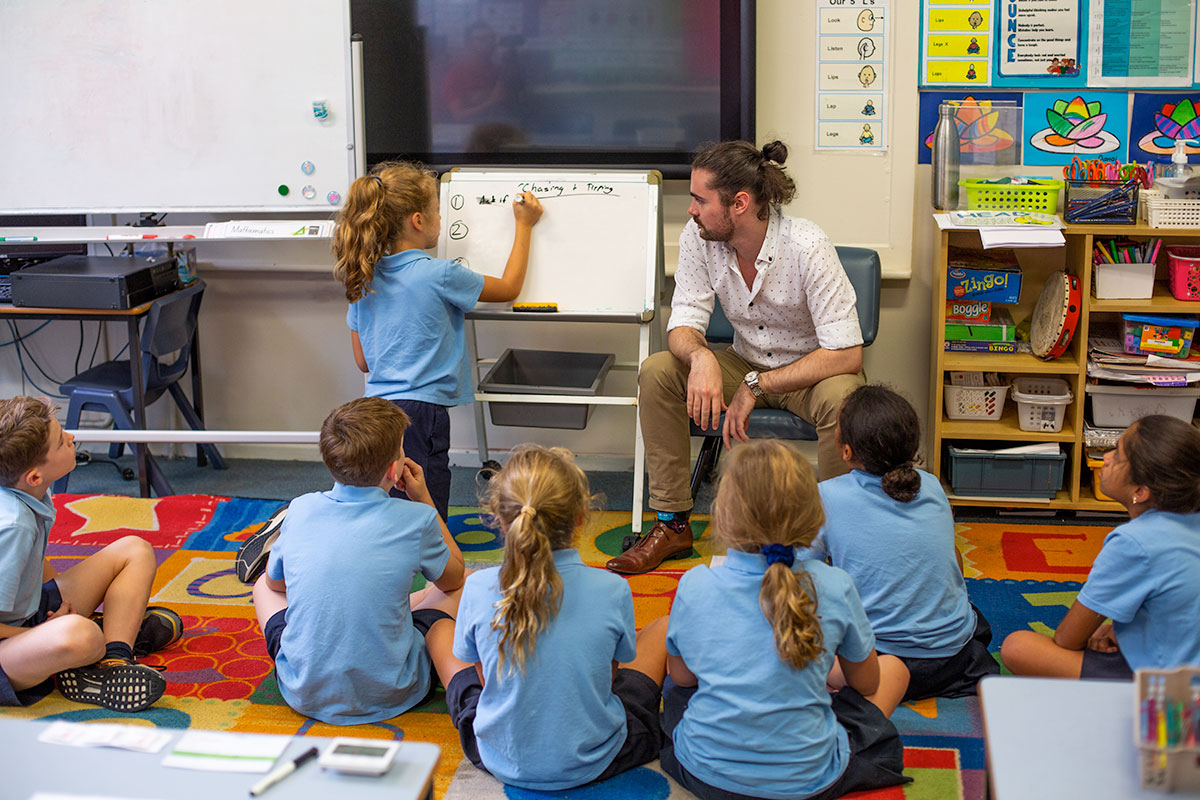 Backed by research and experience
The Positive Teaching approach explored in workshop 1.1 of the series is based on extensive research by Emeritus Professor Kevin Wheldall AM and Dr Robyn Wheldall (Beaman) at Macquarie University, and on the earlier research of Professor Wheldall and Dr Frank Merrett at the Centre for Child Study, University of Birmingham. Researchers observed teachers' use of approval and disapproval for academic and social behaviour, the effects of classroom seating on student behaviour, and the effect of implementing strategies of Positive Teaching on classroom behaviour management.
It was found that using Positive Teaching techniques allows teachers to spend less time dealing with troublesome behaviour, giving them more time to create a calm and positive learning environment and effectively deliver an ever-expanding curriculum.
In the subsequent workshops in the Positive Teaching and Learning Initiative series, Board Certified Behavior Analysts and Special Educators Micaela Rafferty and Jill Hellemans draw on function-based approaches to behaviour management to provide strategies and tools appropriate for students with more challenging behaviours.  
After years working in partnership with schools and teachers to implement school-wide behaviour management practices, Micaela and Jill have developed the Positive Teaching and Learning Initiative course content specifically for teachers and support staff.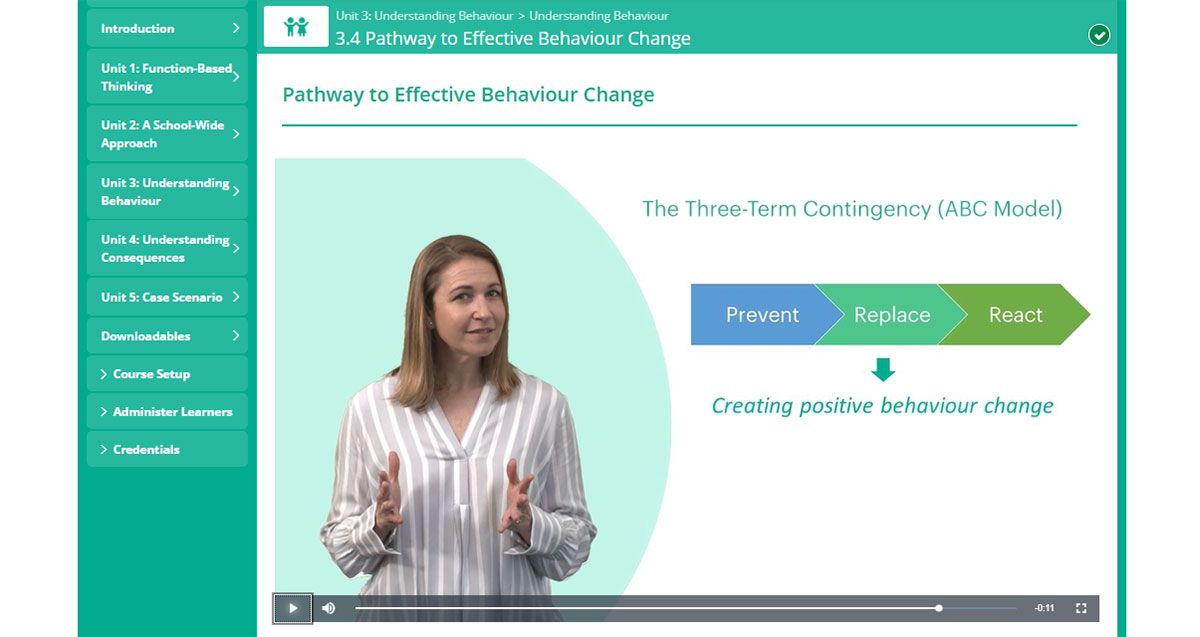 The importance of a school-wide approach
Taking preventative action through a school-wide support program drives positive school culture and aligns policy and practice with school values, creating important consistency in how the school thinks, talks about and addresses student behaviour.
A school-wide positive behaviour management approach includes the application of function-based strategies and supports at every touchpoint and enables early detection of students who may require closer attention.
For many schools, the concept of a whole-school approach to positive behaviour support is not new. The challenge is in its practical implementation. An ongoing commitment to the application of evidence-based frameworks, principles and procedures across an entire school community requires time, theoretical and practical training, implementation practice and systems to evaluate progress.
The upskilling of teachers and support staff in effective behaviour management strategies is required to build the capacity of the whole school to support students with a wide range of learning and behaviour needs. 
How the Positive Teaching and Learning Initiative works
Helping teachers develop a new, technical skillset, the Positive Teaching and Learning Initiative is a comprehensive education series delivered through self-paced professional development workshops.
The program's eLearning modules provide schools with choice and flexibility, offering a number of recommended pathways through the course sequence, including recommendations for implementing a whole-school approach. MultiLit's specialist consultants can also help schools design a learning pathway to best suit their needs.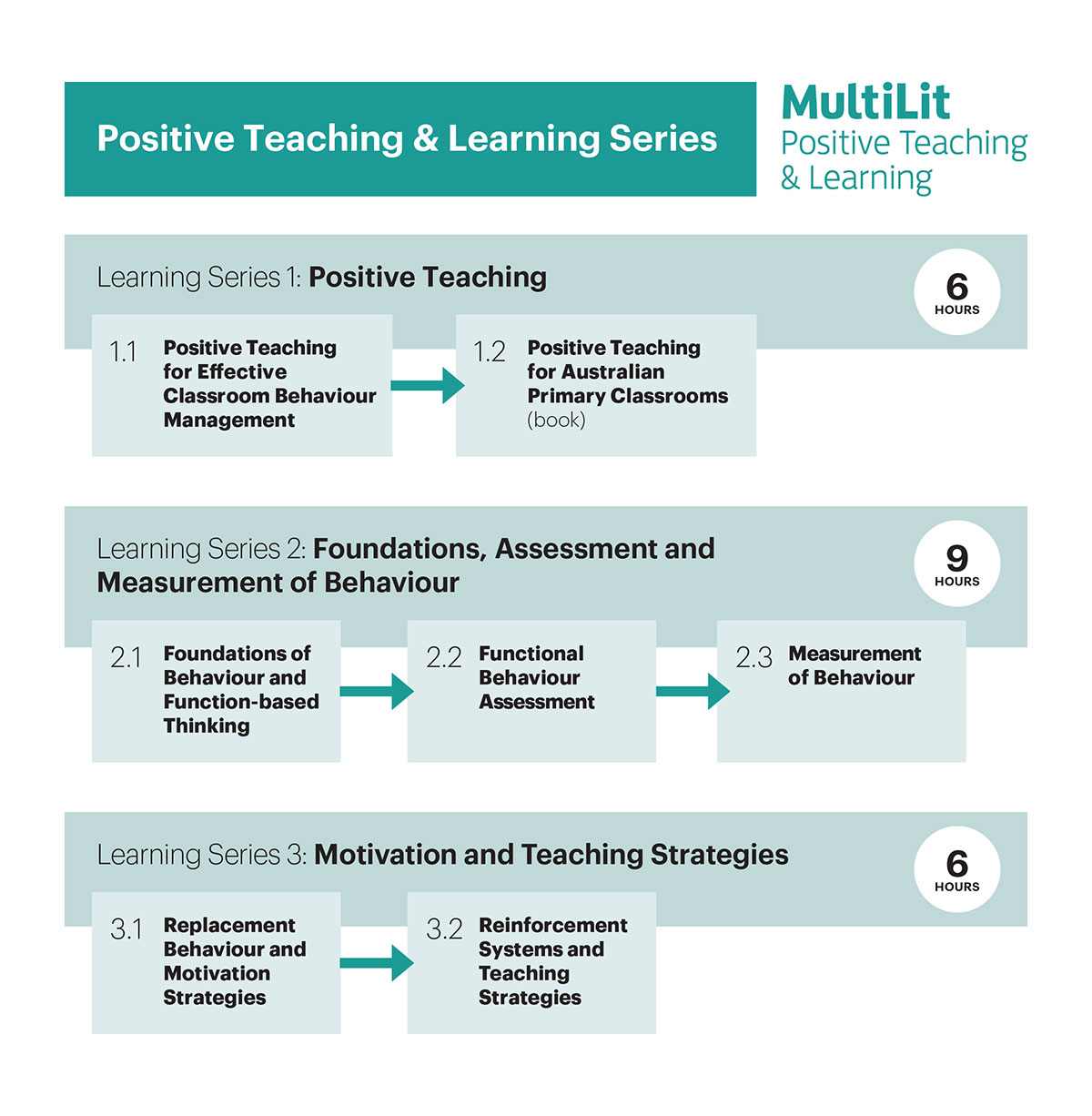 Across three learning series, the initiative targets key components of Positive Teaching and a function-based approach to behaviour management, aligning with the Response to Intervention (RtI) framework.
Beginning with universal, whole-class positive prevention strategies, content progressively delves deeper and provides more in-depth training in behaviour assessment, monitoring and support strategies. Each workshop provides evidence-based practices to make the science of behaviour and learning accessible, video demonstrations of these strategies in action, practical tools that can be immediately implemented, and opportunities to receive feedback.
Participants also gain access to a range of downloadable and consumable resources – assessment tools, skills checklists, data sheets and visual supports – that can be used while learning before being taken straight into the classroom. Individualised consulting support packages with behaviour specialists Micaela Rafferty and Jill Hellemans are also available.
The Positive Teaching and Learning Initiative champions a preventative and positive approach to behaviour management, so schools can empower more successful and engaged learners and teachers who can get back to the business of teaching.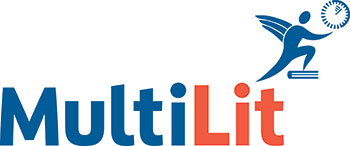 For more information about how you can create meaningful and lasting behaviour change for your whole school, visit positiveteaching.multilit.com or book a free 15-minute Zoom consultation with our Positive Teaching and Learning team to receive personalised recommendations for your school.