First-ever statewide ebook access launched with Sora reading app in Tasmania, Australia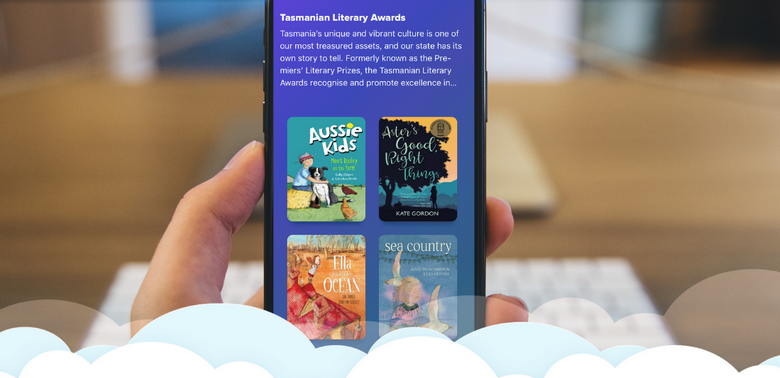 A major milestone for students and educators in Tasmania is being celebrated as Libraries Tasmania has partnered with the State Government to bring the Sora student reading app from OverDrive into all Tasmanian government schools.
Through the partnership, 60,000 students in the almost 200 Tasmanian government schools from Prep to Year 12 now have access to thousands of ebooks, audiobooks, magazines, comics and more in school, at home or anywhere they may be. 
It's the first state in Australia to offer an ebook platform accessible to all public school students. Roger Jaensch, the Tasmanian Minister for Education and Young People, announced the program and what it means for the state's youth. 
"The Tasmanian Liberal Government is committed to ensuring all students – no matter their background or circumstances – have access to a quality education to give them the best start to life," he said. "Public school students have even greater choice thanks to this new platform, which gives learners access to school and public library collections for the latest and most popular ebooks, audiobooks, digital magazines, comics, graphic novels and levelled readers." 
While students can access thousands of books through their school library, this first-of-its-kind partnership with Libraries Tasmania also enables them to browse and borrow age-appropriate titles from their public library, too. The partnership creates even more opportunities for students to discover new titles, increase their time spent reading and ultimately build a lasting connection to their libraries well beyond their school age years. 
"This is a great leveler, it means that wherever you are in the State, provided you can log onto the Sora app you can actually access the same books [as those in the public library]," Executive Director of Libraries Tasmania Sue McKerracher said. 
Students can access the Sora reading app on either school devices or their personal devices. The titles available to students were chosen based on the most popular content in Libraries Tasmania's print and digital collections and in Sora collections across Australian schools. Collections include global best-sellers and regionally popular content from major authors and publishers. The collections are meant to support recreational reading, with age-appropriate reading options to match the interests of students from Prep to Year 12. 
"We're thrilled to be part of such an impactful mission to help more students discover a love of reading with Sora," said Natasha Solomun, Global Libraries & Education Account Executive for OverDrive. "We know this initiative will put more books into the hands of more students in Tasmania than ever before, and that's something we're proud of. Creating a partnership between public and school libraries like this one is a powerful way to create more reading access for all and that's always our goal." 
The program furthers the Tasmanian Liberal Government's mission of digital access and inclusion for all students, creating greater equity with non-government schools across the state.  
"Our government recognises that no matter what you aspire to do or be, reading and literacy skills will help you get there – they are building blocks for life," Jaensch said. 
To learn more about Sora and options for your school to increase access to reading, contact OverDrive Global Libraries & Education Account Executive Natasha Solomun at [email protected].