Enhance your school's efficiency with an ECAR Commercial Cart.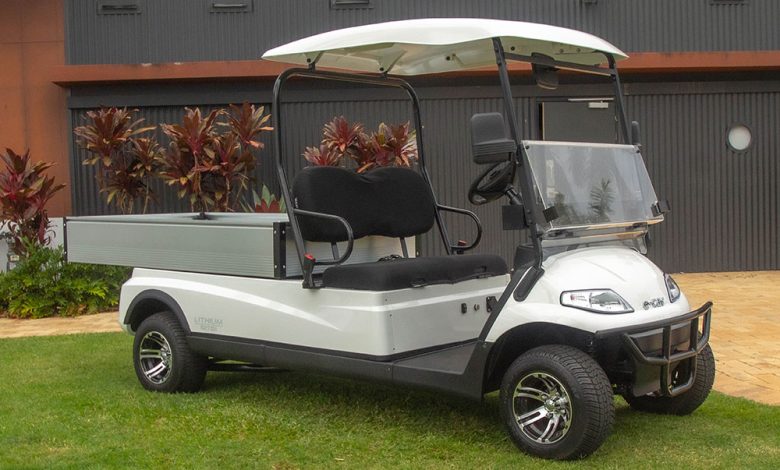 In the world of school maintenance and groundskeeping, efficiency and reliability are crucial factors. The demanding tasks involved in maintaining school grounds and transporting personnel requires dependable equipment that can get the job done with ease. Carts'n'Parts Australia recognises these needs and offers two exceptional and cost effective solutions: the ECAR Lithium 627 H8 Cart and the ECAR Lithium 627 6S Golf Cart.
Both the ECAR Lithium 627 H8 and ECAR Lithium 627 6S Carts are powered by a 67Ah Lithium Golf Battery, providing a clean and efficient alternative to traditional petrol-powered carts and actually provide more power and capability as technology has come a long way. With zero emissions and a focus on environmental friendliness, these golf carts contribute to a greener approach to maintenance and a provides a seamless mode of transport.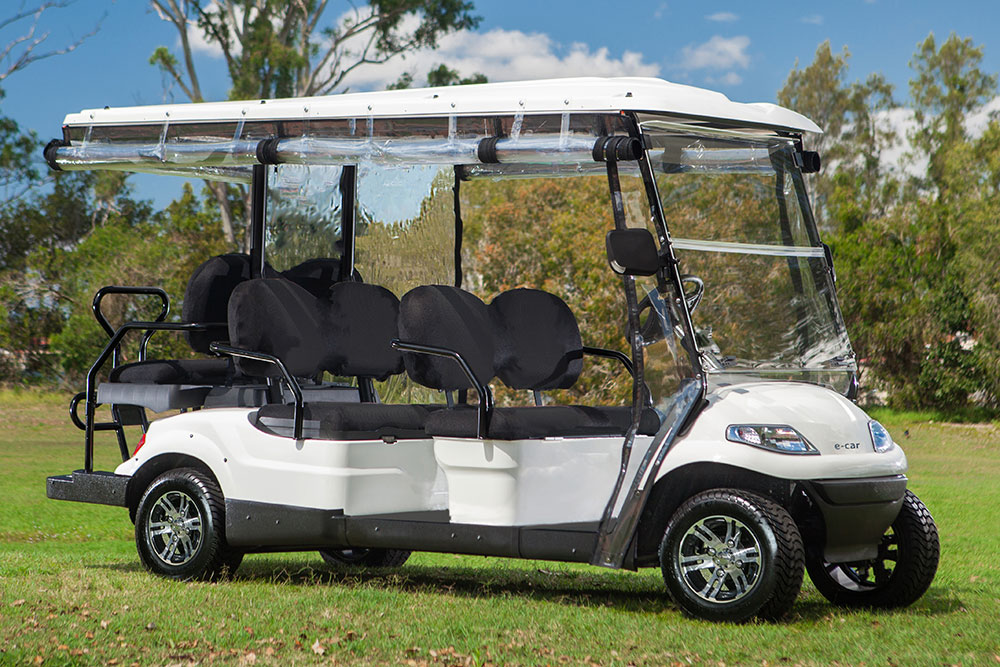 In addition to their environmental advantages, the Lithium battery technology used in these carts offers a fault proof, long term and reliable solution for onsite transport. These batteries have been developed specifically for these Brushless AC powered golf carts and will handle any load you can throw at it. Compared to older wet-cell/lead acid batteries, Lithium batteries require less maintenance and have a longer lifespan (up to 10 years or 3500 full charge cycles). This results in reduced ongoing costs and ensures that schools can allocate their budgets more efficiently.
Manoeuvrability is a key feature of both the ECAR Lithium 627 H8 Cart and ECAR Lithium 627 6S Golf Cart. Their compact design and small turning circle allow them to navigate tight spaces and hard-to-reach areas, both on and off-road. Elevation is also no issue as the 4kw Brushless AC motor has the ability to climb most hills, even at full load capacity! This makes them highly suitable for maintaining school grounds with narrow paths, tight corners or hilly terrain. The carts' unique agility enables groundskeepers to transport tools and equipment around the campus with complete effortlessness.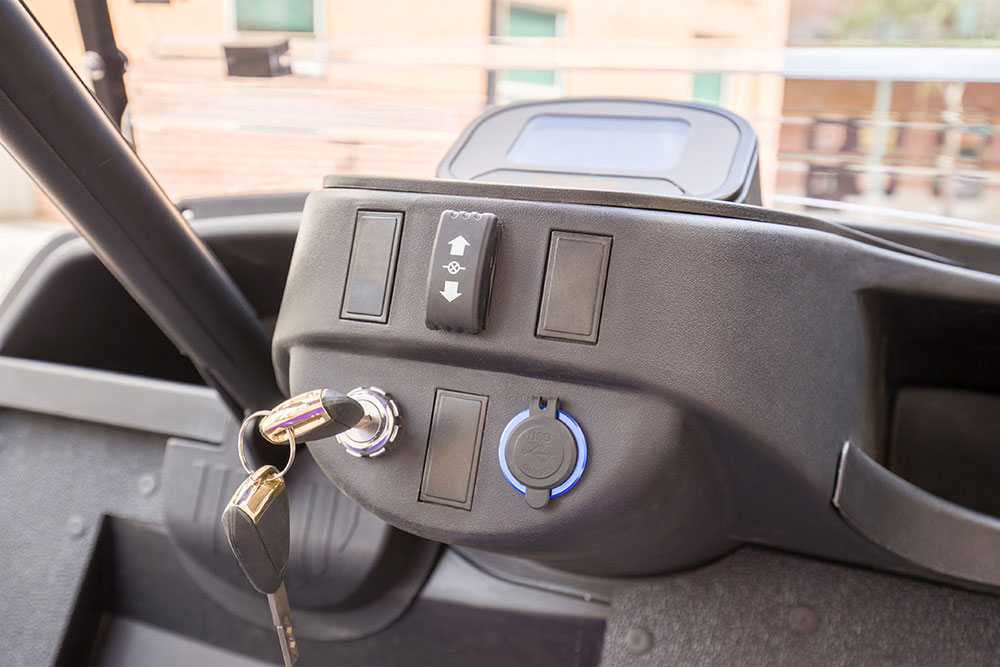 Performance and control is another aspect of these golf carts. They can be programmed to travel at speeds suitable for school grounds, ensuring safe transportation when kids or the public are present. With a range of up to 120km (based on which Lithium Golf battery pack is installed) on a single charge, the ECAR Lithium 627 H8 and ECAR Lithium 627 6S Golf Cart will keep on going throughout the day without the need for frequent recharging. They are proven within the industry and are used in many locations, Australia wide, for over 17 years.
Safety and comfort are top priorities when it comes to equipment used on school premises. Both the ECAR Lithium 627 H8 Cart and ECAR Lithium 627 6S Golf Cart come equipped with essential safety features, including seat belts, a full lighting kit, side mirrors and an automatic parking brake. Additional safety lighting and audible alerts can also be installed upon request. These features guarantee the well-being of users and offer peace of mind to schools.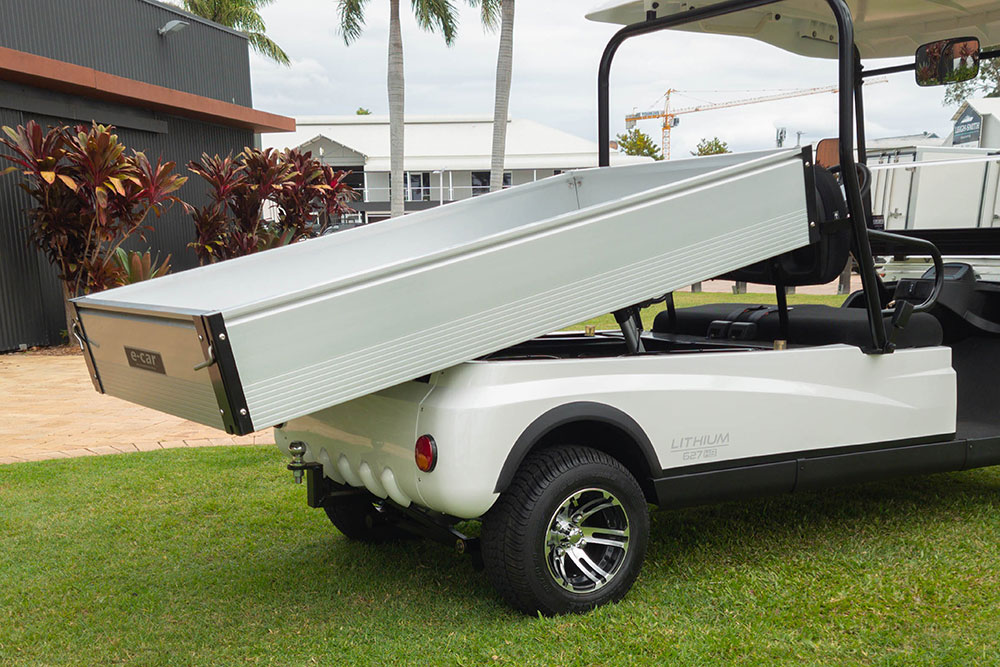 The ECAR Lithium 627 H8 Cart accommodates two passengers, providing spacious and comfortable seating. It comes equipped with a hydraulic driven aluminium tipper tray that has a drop-down tailgate. This tray measures 1840mm (L) x 1090mm (W) x 265mm (D). On the other hand, the ECAR Lithium 627 6S Golf Cart offers seating for up to six individuals or four individuals with additional loading space all thanks to its unique two-way rear seat that folds out to a tray for carrying additional goods. With each of their versatile designs, these carts can handle a wide range of tasks, from transporting maintenance tools, classroom equipment or landscaping material to shuttling personnel.
Carts'n'Parts Australia is renowned for delivering reliable products backed by local support. With over 17 years of experience, their golf carts are specifically designed to meet the unique needs of Australian schools. By investing in the ECAR Lithium 627 H8 Cart and ECAR Lithium 627 6S Golf Cart, schools can benefit from the combination of performance, reliability, and safety features that these carts offer.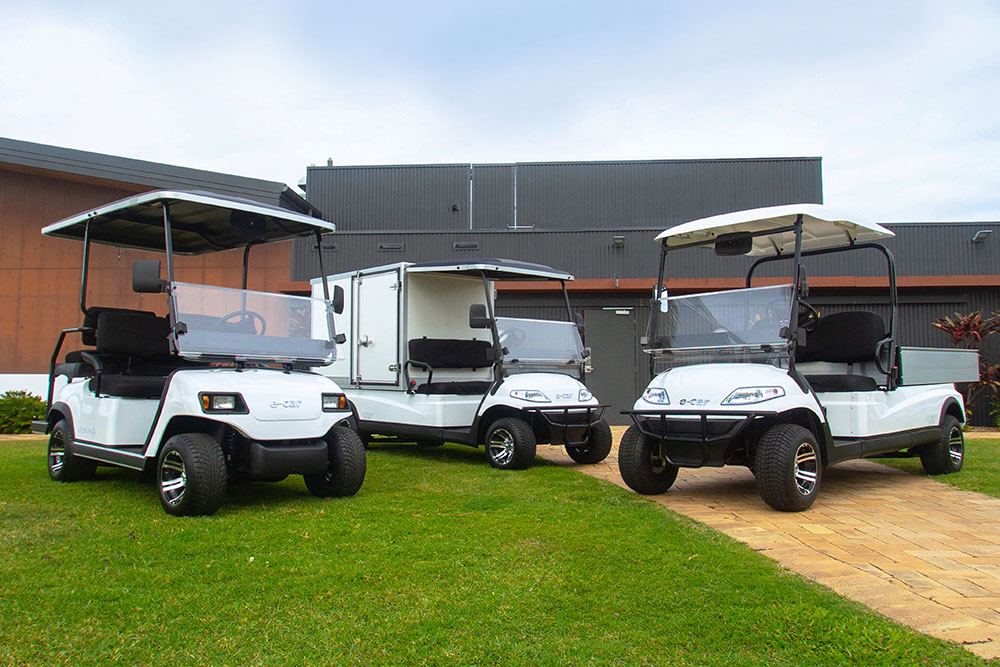 If your school is in search of efficient and dependable solutions for onsite maintenance or sustainable transport, look no further than the ECAR Lithium 627 H8 Cart and ECAR Lithium 627 6S Golf Cart from Carts'n'Parts Australia. Experience the difference these innovative golf carts can make in enhancing productivity and ensuring the effective, safe maintenance of your school grounds.
Carts'n'Parts Australia is committed to delivering our products Australia-wide, meaning that any school across the country can benefit from these exceptional golf carts. Both the ECAR Lithium 627 H8 Cart and the ECAR Lithium 627 6S Golf Cart retails for $16,990 inc. GST.

For more information or to view more Commercial Golf Cart configurations please visit cartsnparts.com.au, email [email protected] or call 1300 93 88 11.