Achieving great professional learning in the age of COVID-19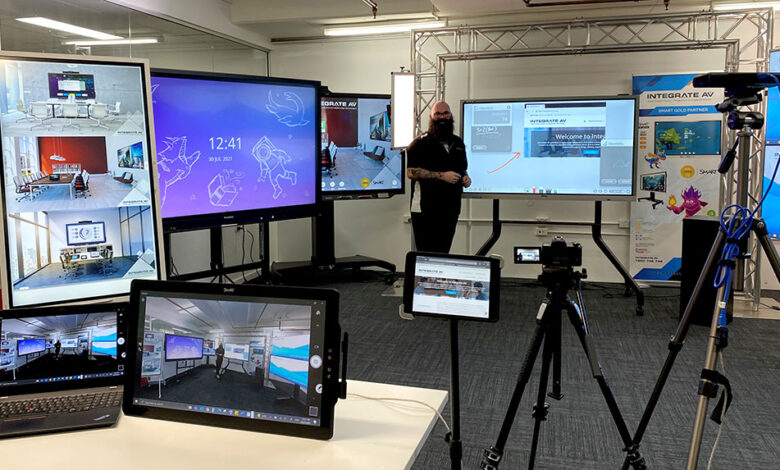 As a high school teacher in an independent Sydney school, I experienced a great many professional learning sessions.
Of all these sessions, it was after only a handful I left feeling legitimately energized, inspired, and empowered with skills or knowledge that would make a difference to my everyday teaching practice. Despite the very best of intentions from both the school and the presenters of these professional learning sessions, I found that the vast majority lacked one of two critical requirements: relevance and practicality.
In essence, great PL needs to bridge the gap between theory and practice. Professional learning that discusses only theory doesn't empower teachers to apply that theory in their classroom practice. Professional learning that focuses on practice without appropriate theory and content simply isn't applied, as the relevance of that content isn't embedded into the practice itself. Learning a new skill isn't useful if it is irrelevant to your needs or aims, and learning a new idea is immaterial if you're unable to use the knowledge you've gained.
I have moved on from teaching young adults, and as the Head of Training and Development at Integrate AV, I now teach teachers. Despite the context changing, good teaching looks and feels the same, and is equally rewarding. Good teaching in any context needs to be dynamic, relevant, practical, and student-centred. As Marzano wrote in The Art and Science of Teaching, teachers need to model the kind of attitudes towards learning that they wish to see in their students, and display "high energy as a stimulus for engagement".
As I am writing this, numerous capital cities are in lockdown, and a great many teachers are required to deliver lessons remotely (including all teachers in Sydney, and all teachers in the state of Victoria). The same is true for deliverers of professional learning. If educators are ultimately committed to full student engagement, this presents a very significant challenge for teachers delivering lessons remotely. Luckily, with the technological tools currently available, we are living in the best time in history for remote learning. And now, more than ever, as teachers support their students in an unfamiliar learning environment, it's vital that providers of PL likewise support teachers. Simply put, teachers deserve the best PL and training we can offer.
At Integrate AV, we realised early in 2020 that we would be delivering the vast majority of our PL remotely, and as a result we repurposed our Training and Development Centre. Rather than a space where teachers can come and engage in professional learning and training in person, the space was transformed into a filming suite to produce training videos and (hopefully) the highest quality live online training sessions available.
We faced very similar challenges to schools transitioning to teaching remotely. It took some time to find the video conferencing platforms which best suited our needs for webinars and live trainings, and compatible with school IT. We needed to test, tweak, and refine our hardware, and perhaps more importantly, refine the way we deliver training and PL.
As teachers across the country have learned in the last 18 months, keeping students engaged during remote learning is even more difficult than in the classroom. Teachers can't gauge students' subtle physical cues that we can in person, which alert us to when a student's engagement is beginning to waver. In face-to-face teaching, teachers have control over the environment in which the students are learning – they can monitor noise levels, light, and potential distractions. Having no control over a student's environment when they are learning remotely makes engaging students even more challenging.
The truth is that old methods of lesson delivery simply don't work well in a remote learning context. While screensharing PowerPoints and PDFs to students does expose them to content, this learning is essentially passive, and counterproductive to what research shows is the most effective way of engaging students: active learning. Naturally, this is very hard to achieve remotely.
In order to make our online training sessions as engaging as possible, we now present sessions with large audiences (20+) using a platform which features a live chat, and have at least one member of our training team monitoring that chat throughout the session. Teachers can therefore ask questions and seek clarification without interrupting the session, and have their questions answered immediately, without having to wait until the end. Likewise, the team member monitoring the chat can drop links and resources into the chat at the right time, as well as at the end of the session for later reference. The live chat also raises the likelihood of teachers asking questions and seeking clarification, as it lowers the barrier of entry – the teacher doesn't need to stop the session and interrupt the flow in order for the question to be asked and answered.
Crucially, we also use SMART's online learning platform, Lumio (formerly called the SMART Learning Suite Online), and it is this that really takes learning from passive to active. Teachers are able to take their passive resources (the PowerPoints and PDFs already mentioned) and transform them into engaging, interactive resources which can be shared out to student devices in real time. Obviously, Lumio can be used in a classroom setting just as effectively, but the way it works makes it particularly powerful for remote learning.
Once I have uploaded a resource to Lumio, whether a PowerPoint, PDF or SMART Notebook, I can then add additional elements to the resource – YouTube videos, interactive educational games produced via SMART Lab, quizzes, and spaces for sharing ideas in real time. When I'm ready for my online learning session, I connect with the class using my video conference platform of choice, and then get my students (teachers, in my case), to open an internet browser and navigate to hellosmart.com. There, they can sign in using my unique teacher number. My students learning from home will be using their own devices, so being able to access the lesson via a browser, rather than needing additional software, is perfect. Once students are signed in, I can choose either 'teacher pacing' or 'student pacing'. In 'teacher pacing', I lead the lesson and bring my students with me. What I see, they see, and I determine when each activity is carried out. When 'student pacing' is chosen, students are at liberty to work through the lesson at their own pace, and complete activities at their own speed, both during a live lesson and when working independently in their own time.
I can also turn any page into an Individual Handout or a Workspace. In an Individual Handout, a student can work on a page as their own activity, adding text, images, or drawings. As the teacher, I can see what each student is doing in real time, and work on that same page myself, perhaps giving instant, simultaneous feedback. For Workspaces, I can group my class into teams and have them collaborate, live, in the same virtual space. Within this shared environment, as the teacher I can see who has contributed what, and can also contribute myself, providing guidance or giving feedback. I am also able to include audio instructions on each page, which is particularly helpful for students participating in activities in their own time.
In addition to the multi-modal additions to my old resource (such as videos, games, and assessment activities) which boost engagement, Lumio is predicated on embedding interactivity and collaboration within the lesson itself. Content and practice are no longer separated, they are integrated, and learning has turned from passive to active. With a clever combination of video conferencing software, a good camera, and Lumio, students can see and interact with me, my lesson, and each other simultaneously.
High-quality remote teaching requires a combination of good technology and good teaching practice, and as educators, our Training and Development Team at Integrate AV strive to combine this to provide the best possible learning and support to Australian teachers.
For more information please contact Integrate AV.

| | |
| --- | --- |
| | Chris Ransom (PhB, GradDipEd) is Head of Training and Development at Integrate AV. Chris has taught at universities and in NSW high schools. In his current role, his main passion is to help teachers create the most interactive and engaging learning experiences for their students with the assistance of cutting-edge classroom technologies. |