A yellow car, an epiphany and the secret to happiness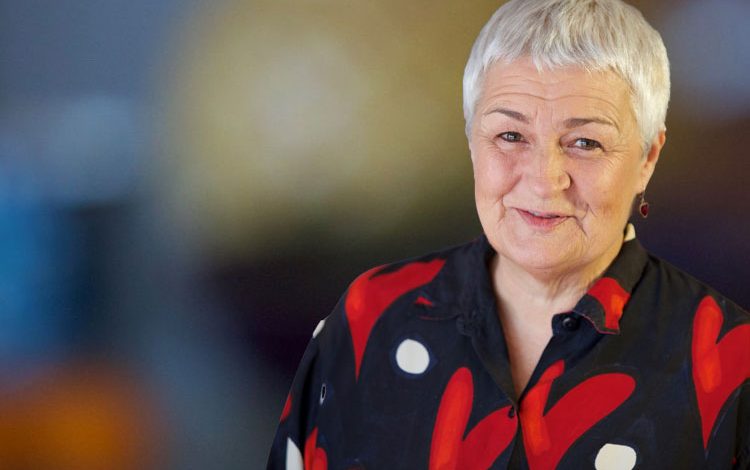 Toni Powell is the author of two funny-ish books. 'What A Feeling' is a surprising and eye-opening book on relationships and 'The Yellow Car' is a short and powerful true story that teaches people not to worry.
The Yellow Car is a true story that begins: "Late one night a little yellow car drove into my life and changed it forever." Through this funny tale of neighbourhood nuttiness Toni conveys simple ways to dial down the worry and fear.
Toni's insights were born out of a year of crippling depression, which prompted Toni to start researching happiness and brain science. She was shocked and delighted to find there is one incredibly simple way to change your brain chemistry yourself – something anyone can do and that, research shows, is extremely effective at increasing happiness.
Toni is an inspirational speaker who has inspired thousands of ordinary people, businesses, schools, and families who have been profoundly changed by Toni's unique vision of life, gratitude, relationships and what it is to be human. Toni has shared the stage with The Dalai Lama, Ruby Wax, Brene Brown and Ed Diener. She has spoken at TEDx, Positive Schools Conference and Happiness & Its Causes as well as being featured on a heart-warming episode of ABC's Australian Story.
We spoke to Toni about her important message of improving happiness and her upcoming sessions for educators at the National Education Summit in Brisbane.
What can educators expect from your sessions, 'A yellow car, an epiphany and the secret to happiness'?
Oh, that's an easy one!  Educators attending this session can expect to walk away with three very simple ways to improve their life.  First up they'll hear a story that will give them a way to access immediate calm. Then they'll be hearing about the 6-word epiphany I had that totally changed the way I experience the world.  I've shared this epiphany with thousands and thousands of people and regularly hear about the impact of those 6 words on their life too.
Last, they'll discover the real secret to happiness – one that will transform every aspect of their lives if they decide to give it a go.
You have conducted extensive research about happiness and brain science, can you tell us a bit more about how the two are connected?
Happiness happens when particular neurochemicals are released, and this release happens when our brains get certain messages, so our happiness is absolutely tied to our brains. For me personally, understanding how my brain worked let me out of the dungeon of depression and, even now, keeps me on the path of wellbeing.
Prior to gaining this understanding I'd have reacted very badly to people trying to encourage me to look at something positively… I'd have thought they were not understanding my problems! Now I see the connection and understand that I can train my brain to understand & experience the world differently if I want to.
How do you think understanding the connection between happiness and brain chemistry can assist educators with promoting wellbeing in their schools?
Once educators gain this understanding (and the reason I love working with teachers and principals) they then find it easy to communicate this information to those they are working with. It makes sense to understand your own brain if you want to deal with mental and emotional issues.
Do you have any other tips or strategies for educators to promote wellbeing in their schools?
I think one of the biggest and most overlooked way to be happier is to start being as kind and thoughtful as you can be.  It is absolutely transformative and sends huge ripples around a school or organisation.
Toni is presenting her sessions, 'A yellow car, an epiphany and the secret to happiness' (part 1 & 2) as part of the Wellbeing for Future Focused Schools Conference taking place at the National Education Summit on Friday 4 – Saturday 5 June at the Brisbane Convention & Exhibition Centre.
Toni's two sessions promise to be hopeful and entertaining, expect to have your spirit lifted and to take home super useful ways to improve your life.
Tickets are available here: www.nationaleducationsummit.com.au/wellbeing-for-future-focused-schools-brisbane