100% Australian Made Indoor Sports Flooring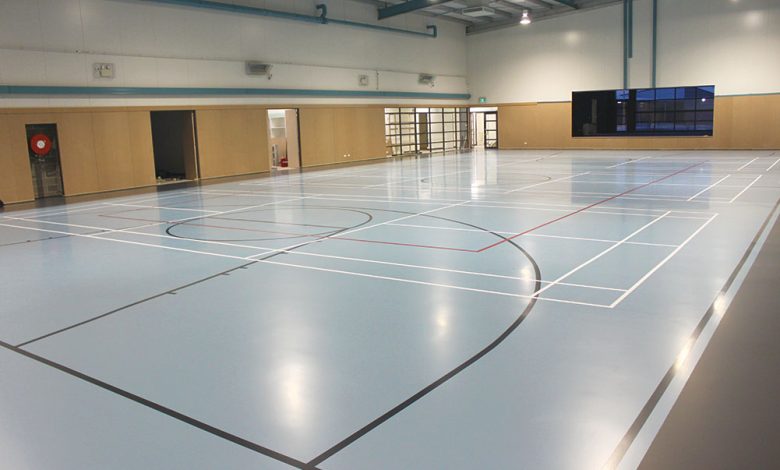 With Australia's weather becoming increasingly volatile and unpredictable, having a safe, multi-purpose indoor gym is a valuable resource for schools.
APT's Laykold GymSports is a proven high-performance, seamless, multi-layered polyurethane (PU) system with superior point elastic cushioning. It is made from 66.85% recycled / renewable materials and meets all Australian environmental standards.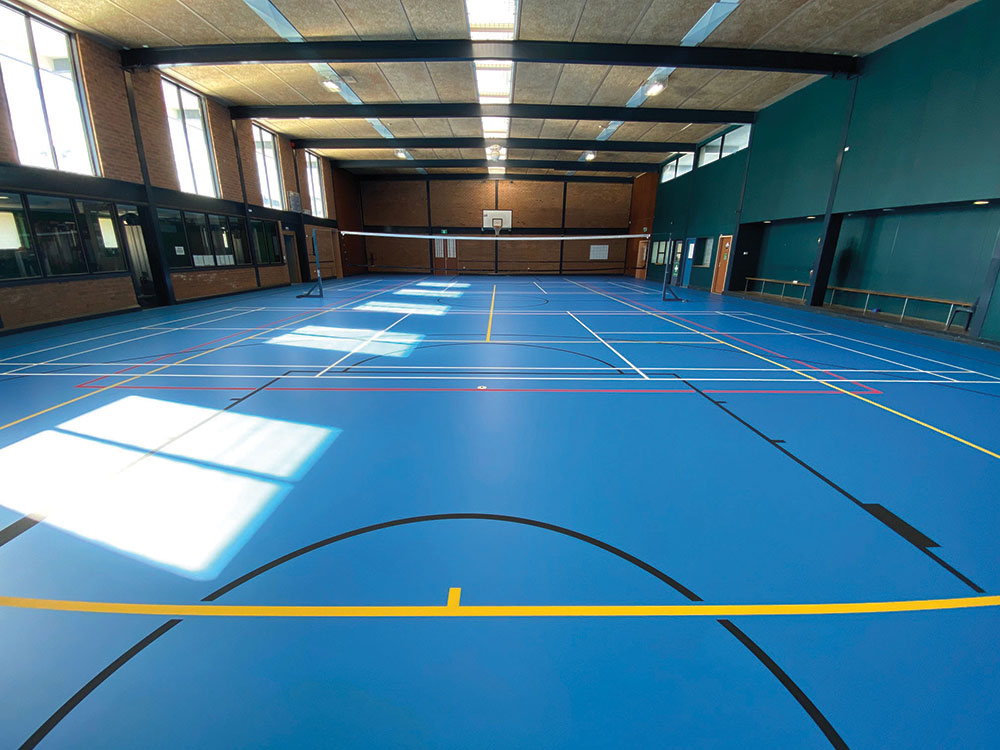 It is a cost-effective system that is suitable for school gymnasiums right though to Olympic venues. Plus, it is the only PU flooring system made in Australia at APT's ISO-certified facility in Melbourne, which means fewer delays, greater transparency and competitive pricing for customers.
As part of APT's commitment to revolutionising sports surfaces to reduce injuries and improve player comfort, Laykold GymSports delivers greater force reduction than timber or vinyl floors. Sprung timber flooring generally provides up to 30% shock absorption per 80kg of body weight. Laykold GymSports offers up to 30% shock absorption per every 35kg or more of body weight.
Laykold GymSports provides a lifetime of quality:
Manufactured to ISO certified quality
10-year warranty
Seamless look and feel, so no trip hazards
Sound dampening cuts back on noise pollution
Longer life span means better value for money
Low maintenance and easy repairs
No need to remove the old surface
Most installations completed in one week, so less downtime
OneSchool in Officer, Melbourne
Melbourne-based APT installation partner, Pro Court Surfacing and Construction, was engaged by OneSchool in Officer to create a weatherproof, indoor court to cater for all the different sports and activities that need to continue rain, hail or shine. Pro Court Surfacing and Construction seamlessly applied the Laykold GymSports system over the course of a week, which included line markings for basketball, netball and volleyball, to create a sophisticated multipurpose indoor facility for the school and wider community.
Ikon Park, Carlton Football Club, Melbourne
Laykold GymSports was also installed at Ikon Park, the home of the Carlton Football Club. This project involved the construction of a new two-level "state of the art" training facility, which included a gym, warm-up area, 'altitude' room, aquatic centre, function space, cafe, sports consulting suites and administration space. As the elite players of the men's and women's game need to train throughout the year, it was important that the club had an all-weather surface with the added benefit of force reduction properties.
Laykold GymSports is available via the APT network – the largest sports installation network in Australia.
Download the Laykold GymSports brochure
Download the Laykold GymSports brochure or contact APT Asia Pacific on 1800 652 548.