News
Young Indigenous Australians report improvement but challenges remain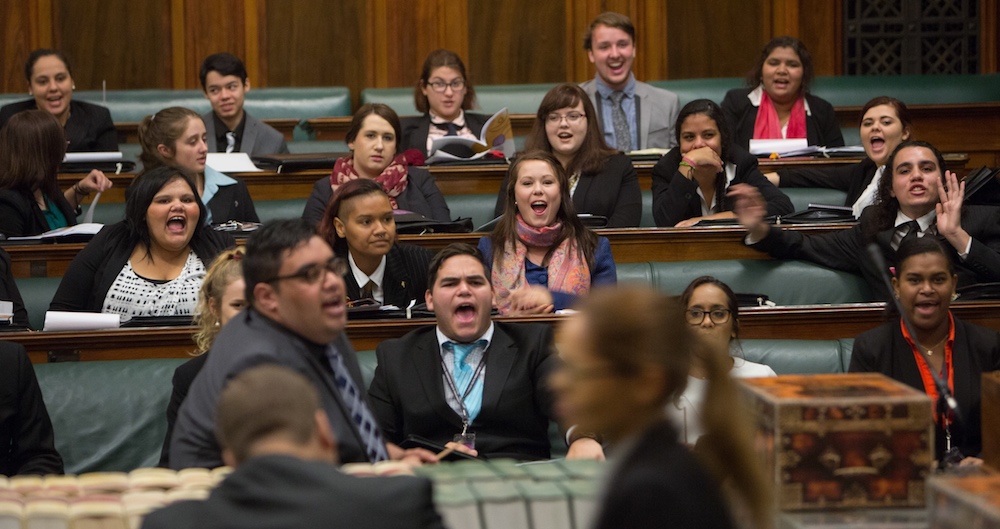 Australia's Indigenous young people generally consider themselves to be happy and in good health or better, according to a new report from the Australian Institute of Health and Welfare (AIHW).
The report, Aboriginal and Torres Strait Islander adolescent and youth health and wellbeing: in brief will be launched today by Ken Wyatt, Minister for Indigenous Health, Minister for Senior Australians and Aged Care at the NACCHO Members' Conference & Annual General Meeting.
About 1 in every 20 young people in Australia is Indigenous.
This report provides a snapshot of their health and wellbeing in a range of areas including social and economic determinants, health risk factors, and health services.
The report shows the majority (63%) of young Indigenous people aged 10–24 rated their health as either 'excellent' or 'very good' in 2014–15.
In the same year, more than 3 in 4 (76%) of those aged 15–24 said they felt happy all or most of the time in the previous month and nearly 7 in 10 (69%) were involved in cultural events in the previous 12 months. More than half (53%) identified with a clan, tribal or language group. 
For young Indigenous Australians aged 20–24, there was an increase in year 12 or equivalent attainment from 47% in 2006 to 65% in 2016.
Most young Indigenous people aged 10–24 had access to a GP in their local area (83%) in 2012–13. Between 2010 and 2016, the proportion of young Indigenous people aged 15–24 who had health checks rose from 6% to 22%.
AIHW spokesperson, Dr Fadwa Al-Yaman noted that although young Indigenous Australians generally have good health based on a range of measures, not all are as healthy as they could be.
'Experiences of unfair treatment or racism, mental health, injuries and experiences of violence were areas of concern,' she said.
In 2014–15, about 1 in 3 (33%) young Indigenous Australians reported experiencing high to very high levels of psychological distress in the previous month. In 2011, the leading contributors to the disease burden for Indigenous 10 to 24-year-olds were suicide and self-inflicted injuries (13%) and anxiety disorders (8%).
Tobacco smoking, alcohol and substance use were also areas of concern. Despite an increase in the number of young people who never smoked—44% in 2002 to 56% in 2014–15, 3 in 10 were still daily smokers.
Although the death rate for young Indigenous Australians aged 10–24 has fallen over the last 10 years, around 490 (83%) of these deaths in 2011–15 were classified as potentially avoidable, such as deaths from suicides, transport accidents and assault.
Dr Al-Yaman said that these challenges are complex, with social factors—such as education, employment and housing—playing an important role in health and wellbeing.
'In 2016, 2 in 5—or 42%—young Indigenous Australians aged 20–24 were not engaged in education, employment or training. For young Indigenous people aged 10–24, not being able to get a job was the leading cause of personal stress,' she said.
Dr Al-Yaman said that the report was an important step in understanding how Australia's young Indigenous people are faring and provides an opportunity to celebrate their successes and identify areas where they need support.
The report was overseen by an advisory group of experts in fields including Indigenous health, children, adolescent, and youth health, Aboriginal healing, culture and spirituality, mental health, injury, sexual and reproductive health, and education. The group was chaired by Professor Sandra Eades, a leader in Indigenous health research and Associate Dean (Indigenous) from the Faculty of Medicine, Dentistry and Health Sciences, University of Melbourne.
Today's summary report will be followed by a more comprehensive report next month.