News
Why schools should back bag storage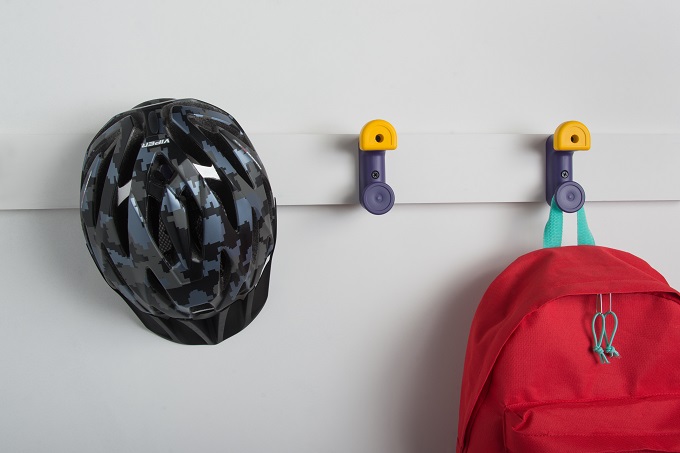 Messy corridors, cluttered classrooms, untidy entrances, none of these make for a good impression of a school, especially those wishing to win over prospective students' families and potential new staff.
Always one of the main offenders in any school cluttering situation are bags. Bulky rucksacks can create problem areas if the right storage solutions aren't found – or used!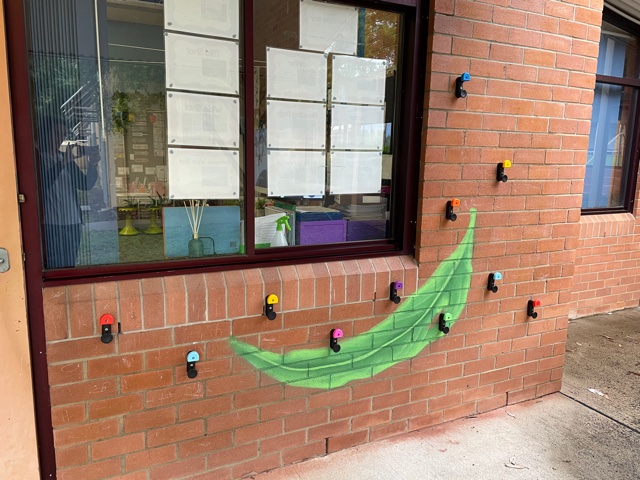 There can be many reasons this important aspect of organisation within a school is overlooked, and there are many reasons why it shouldn't be.
A perceived lack of space is often a reason bag storage is overlooked, but this can be something of a contradiction, given the hazards and untidiness errant backpacks can create! The health and safety risks of allowing bags to litter the floors of classrooms or corridors are many and varied. With some careful thought, and often minimal outlay, schools can solve this problem with effective, aesthetically pleasing storage.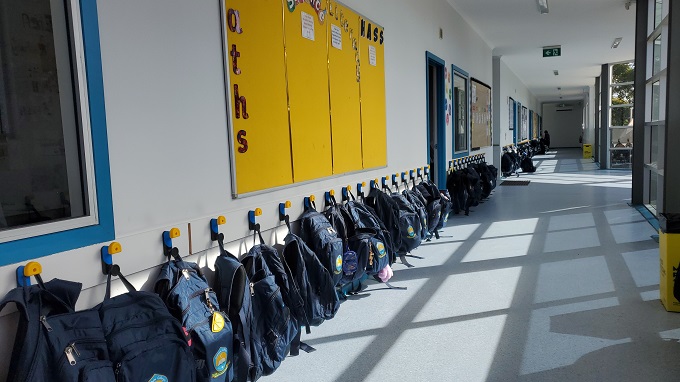 Covered areas are evidently needed to provide protection for bags in all-weather if storage is in an outdoor-facing part of the school. But there exist many solutions for creating bespoke, enclosed solutions, which negate this need for a covered area, or the expense and effort of altering buildings to create one.
There is much more now available on the market, beyond the standard open cubbyholes favoured by many schools as all-encompassing storage options. Enclosed hooks and shelters specifically designed for backpacks, sports bags, drink bottles and coats aren't the lowest cost option, but make an impressive statement and can provide a purpose-built solution for your storage needs.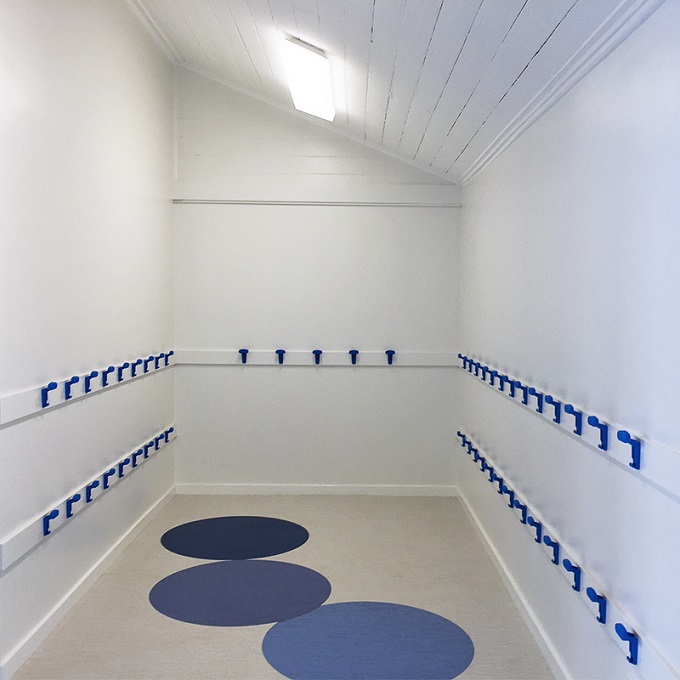 Security considerations sometimes cause bag storage options, such as lockers, to be shunned. The threat of vandalism or theft is reason enough for some schools to insist their students carry their bags with them throughout the day. One of the concerns in doing this, however, is that it risks compromising students' health and wellbeing.
A Chiropractors' Association of Australia study found that 90 per cent of school children exhibited bad posture when carrying their school bag. The research, which was carried out at 340 schools across Australia, also found that 75 percent of students were not using the ergonomic features of their backpacks, which could help prevent spinal damage. Many students were found to be carrying an average of 17 percent of their body weight on their back. The recommendation is that people carry no more than the equivalent of 10 per cent.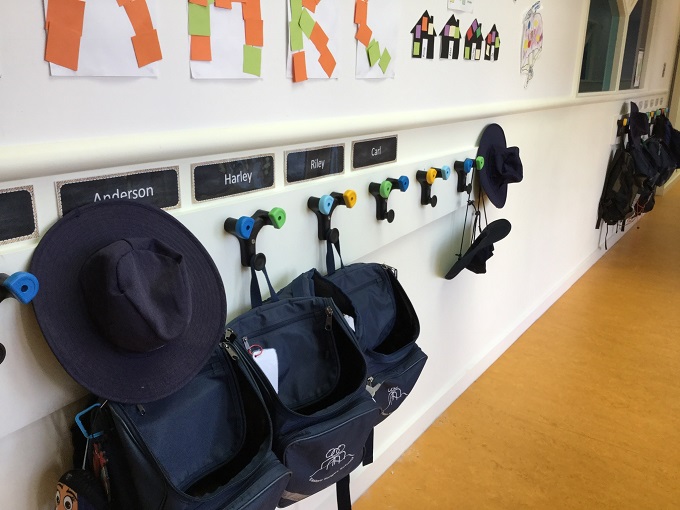 According to the Institute of Health & Welfare, 16 percent of the population (around 4 million Australians) have back problems, with an estimated 70–90 percent of people suffering from low back pain at some point in their lives. Low back pain is now the leading cause of disability worldwide. Coupled with the ever-increasing numbers of neck problems that are occurring due to the lengthy periods of time people are spending looking down at their phones and devices, officially known as 'text neck', the need for good spinal care has never been more urgent and more important. Removing heavy bags from the equation when young bodies are developing is only ever going to have a positive outcome.
Whether you choose an off-the-shelf (excuse the pun) bag storage solution, or whether you opt for a bespoke, custom-made option, having bags off kids' backs and away from the floor is a win, on multiple levels.
Industry perspective:
 When it comes to school bag storage areas, specialised, purpose made products are available from companies that cater specifically to schools. Safehook representative from Linc Furniture, Len Hyde, spoke with us this issue. He said: "Addressing opportunities to improve safety efficiency and pedestrian traffic flow in school bag and hat storage areas can be a much-overlooked part of a schools' safety evaluation process, yet when it comes to enhancing safe traffic movement within a public space in a school environment it could be considered one of the easiest areas to gain the greatest rewards, all without having to spend a lot of money doing so". 
"Some bag storage ideas are stuck in the 1970s, back in the days when kids used hard suite cases. Schools need to consider the cost of cleaning, accessibility, budgets, health, and safety requirements, and more. Wall-mounted bag storage hooks are efficient on all fronts. One of the first concerns raised by schools is the cost of transforming their school bag storage areas. Storage hooks are compact in design, incredibly strong, durable, fit for purpose and safe without the cost of traditional storage systems. 
"They take advantage of otherwise vacant wall hanging space to store bags and hats. One of the biggest advantages of this is that this system has a small footprint minimising encroachment into walkways and the like. Really important when space is a premium. Getting bags off the floor and onto the wall rather than blocking traffic ways and creating stumbling blocks is easily achieved with the bonus of reducing the opportunity for bag invaders like insects' birds and other nasties creeping into bags when they are stored on the ground or on open shelves.
 "Safety is important—ensure there are no sharp edges or protrusions with hooks that are oversized to minimise contact injuries, made tough to minimise breakage, easy to install with screws that are recessed into or behind the mouldings, and a raft of colours to affordably freshen up bag storage areas."