Administration
News
Seating solutions for maximum learning engagement
New seating trends allow for movement, flexibility and freedom of choice. They also might help your students to learn.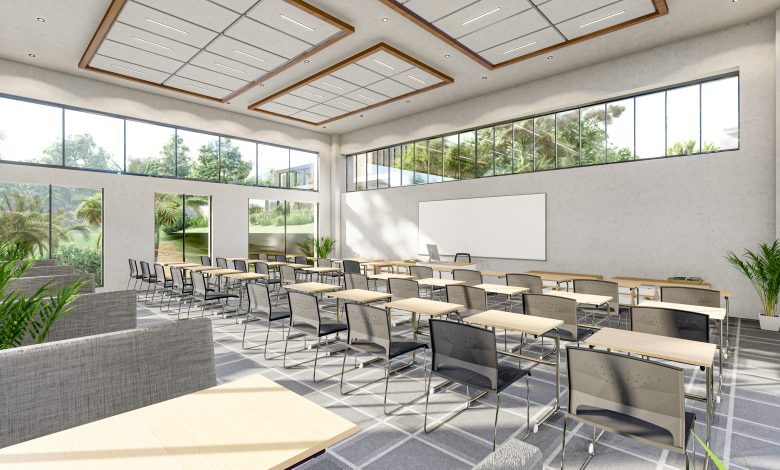 Ideas about teaching are evolving, and classrooms are changing along with them.
New pedagogies that focus on collaborative work and learner-centred education require classrooms to be redesigned, to facilitate this next generation of learners.
Read the Term 3 edition of School News HERE
Creating a more free-flowing learning environment, with flexible seating options, allows students to thrive. This can be extended to libraries, sciences labs, and auditoriums to allow students to engage with their learning environment in a way that supports their individual needs.
Global market research released in 2022 by Mordor Intelligence, indicated that flexible seating is becoming a staple of the classroom environment. Chairs that allow students to choose where and how they sit while they learn are increasingly important in today's classrooms.
Educators report that children take more ownership of the classroom when they can choose their own seats, and are given freedom to move around when needed – for example, to better see the board, to decompress or to move away from a chatty neighbour. Active seating is increasingly gaining traction as a flexible seating option, by encouraging students to make use of a much wider variety of seating options such as pedal desks, stand-up desks and wobble stools.
While traditionally schools have encouraged students to 'sit up straight' in the classroom, recent studies have shown that movement, when channelled correctly, can actually help students focus. In fact, a 2008 research study found that children, particularly those with ADHD or ADD, need to move while conducting a complicated mental task.
"Children, especially those with ADHD fidgeted more when a task required them to store and process information rather than just hold it," the study read. "This is why students are often restless while doing math or reading, but not while watching a movie."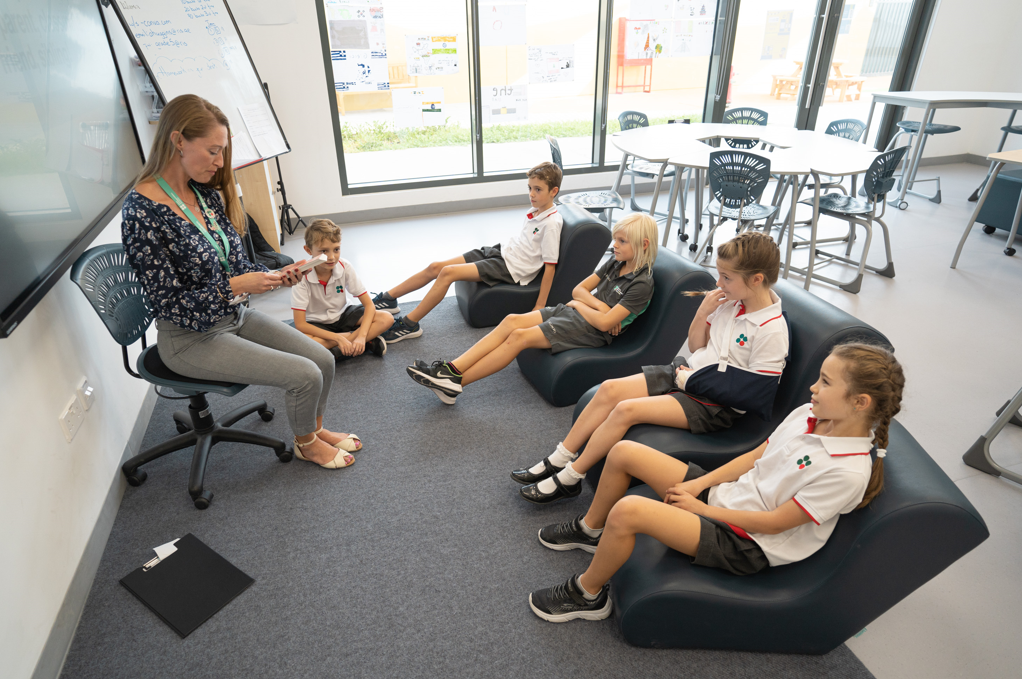 For students who are prone to wriggling or fidgeting, traditional classroom seating may cause more harm than good, with students often resorting to rocking or leaning their chair back, potentially leading to accidents and injury.
Furniture Industry Research Association argued that, unlike traditional classroom seating, active seating "accommodates natural movements and boasts a range of benefits including better spinal positions, muscle stimulation, blood circulation, and neurochemical processes that promote concentration".
In addition to active seating, beanbags and soft seating options are becoming increasingly popular for their inherent flexibility and comfort. Unlike traditional chairs, school beanbags mould to support a child's neck, shoulders, and head, and can help to improve overall posture. For reading nooks or quiet learning zones, beanbags provide a comfortable seating option to help students relax and enjoy their reading time. Additionally, beanbags can provide therapeutic benefits to children prone to sensory overload, with the cocooning effect of the beanbag helping to self-regulate.
At its core, flexible seating asks students to be more aware of their own needs as learners and as people. For instance, if a child recognises that they are feeling overwhelmed or restless, they can decompress on a fitness ball, or sit with a book on a beanbag.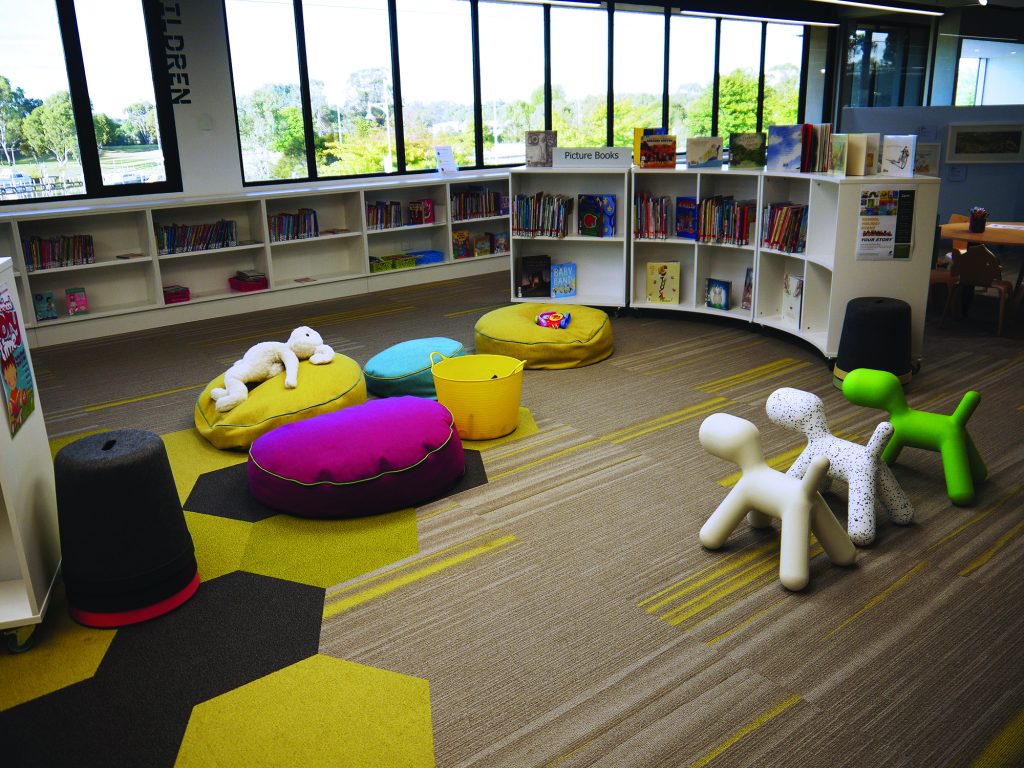 We spoke to some experts in seating to find out more about flexible seating options.
Jeff Morren, Managing Director of IntraSpace, said the conventional classroom arrangement — where desks are arranged in rows, and a board stands upfront — has become too inflexible. "Schools emphasising collaborative work and learner-focused education has pushed for classrooms that facilitate these updated programs. Classroom furniture holds the potential to significantly influence students' learning mentality.
"Incorporating flexible seating in a classroom setting goes beyond just adding diverse and amusing seats. It entails leveraging the opinions and preferences of students, fostering their engagement, promoting group work, and catering to their learning environment requirements.
"A flexible classroom might include features like innovative seating solutions, like beanbag chairs, wobbly stools, and exercise balls, offering students the freedom to move around the classroom. These unconventional chairs facilitate both individual and collaborative work and provide students with greater autonomy and comfort than a standard desk chair.
"The use of adjustable standing desks empowers students to manage their work environment as per their requirements, anytime. Incorporating cushions and mats for floor seating can aid in enhancing students' concentration on their work by eliminating the need to constantly adjust their posture. Sitting at a desk for prolonged periods can be a source of interruption for students who struggle with maintaining a stationary position."
Helen Jones from Furnware said that for focussed work and extended periods of sitting, a good ergonomic student chair that fits students correctly is important. "For more casual, collaborative learning soft furniture items such as couches or ottomans are a great addition, either positioned around a central table or booth style. For maximum flexibility and future proofing, modular designs with larger items on castors ensure settings can be reconfigured as required.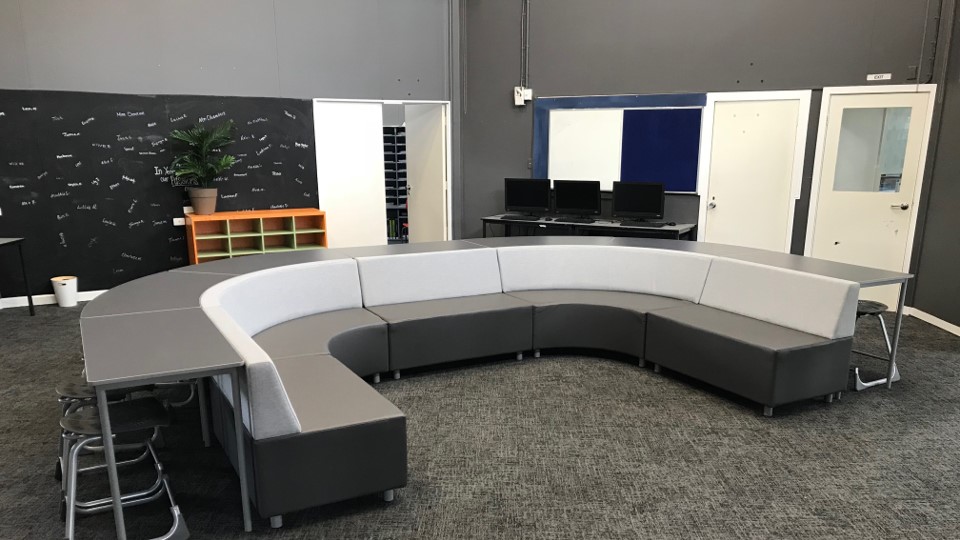 "Tiered seating continues to be a prevalent feature in modern learning spaces, achieved by adding high tables and stools into spaces. This varied approach to seating height creates interest, making a space more dynamic and providing good line of sight for both students and educators.
"For younger students, beanbags are a great casual option for individual reading or quiet time, although it pays to check the filling is not too noisy as this can create distraction. Shaped upholstered items also continue to be popular, adding an element of fun and increased postural support to low seating. 
"Floor cushions allow younger students to move seating to the activity, or to a space where they feel safe and ready to learn. Floor cushions also work well when combined with low kneeling tables as an affordable solution for collaborative learning for younger students."
Annabel Parletta from Resource Furniture said that flexibility, sustainability, and innovation are key elements schools look for in seating. "Chairs that stack and can be easily moved are the best options for continuously transforming learning spaces. Soft furnishings are great for breakout areas. Keeping these on castors helps to easily create different collaborative and independent learning spaces.
"Primary schools' trend towards bright and bolder colours such as oranges and blues to enhance excitement and creativity for younger students. A mixed variety of chairs are being seen, rather than your 'normal' four leg student chair. Soft seating and stools can be introduced to create different levels and creative areas," Ms Parletta said.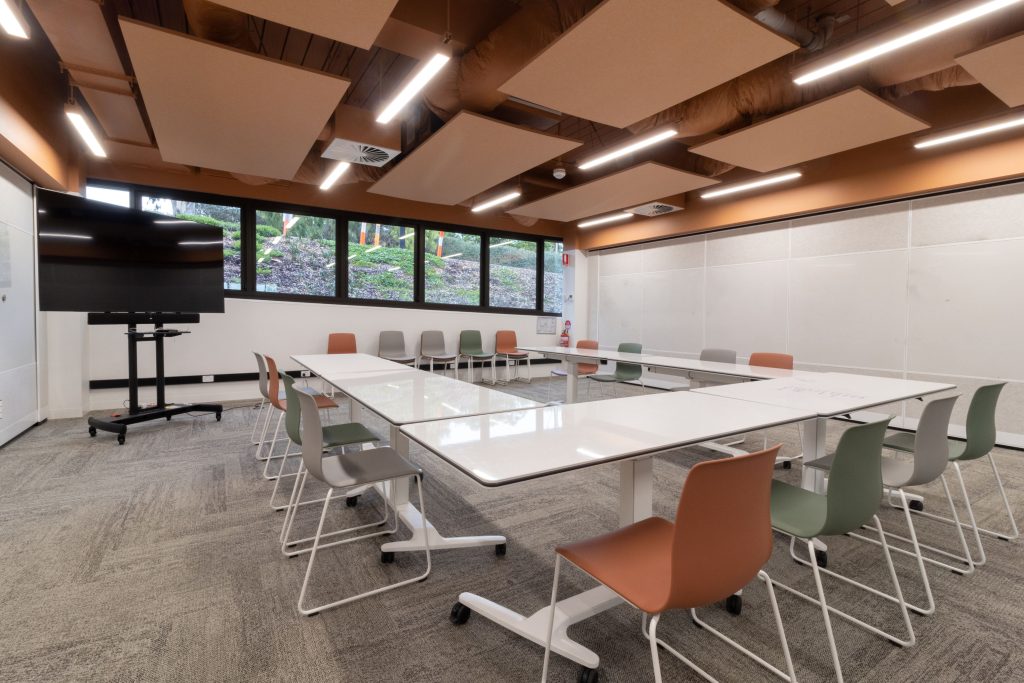 "Senior schools are using more muted colours such as salmon pink, sage greens, and taupe, with minimalistic styles. Sled base chairs have become more popular as they are easier to move around on carpeted areas. These chairs are primarily steel based with a polypropylene shell, making them long lasting and aesthetically pleasing.
"Modular soft seating is a great option for students to move and create collaborative spaces for group activities and project work. Beanbag chairs and mini ottomans are another great alternative. Giving students the option of what they would like to sit on, whether it be a stool, seat, or floor cushion, can create a more exciting environment in the classroom."
Emma Yourell from Sebel said that modular furniture is important in designing a classroom layout, as it allows educators to create settings for all ages.
"Ensure that the products selected are fun, flexible and comfortable. When picking the right seating for classrooms, schools generally opt for easy to move, lightweight and stackable chairs. This allows for the classroom to be altered easily based on the learning mode being used.
"Flexible furniture in the classroom can include modular seating that can be configured in a multitude of ways, with castors which make creating new spaces within minutes easy for both students and teachers," Ms Yourell said.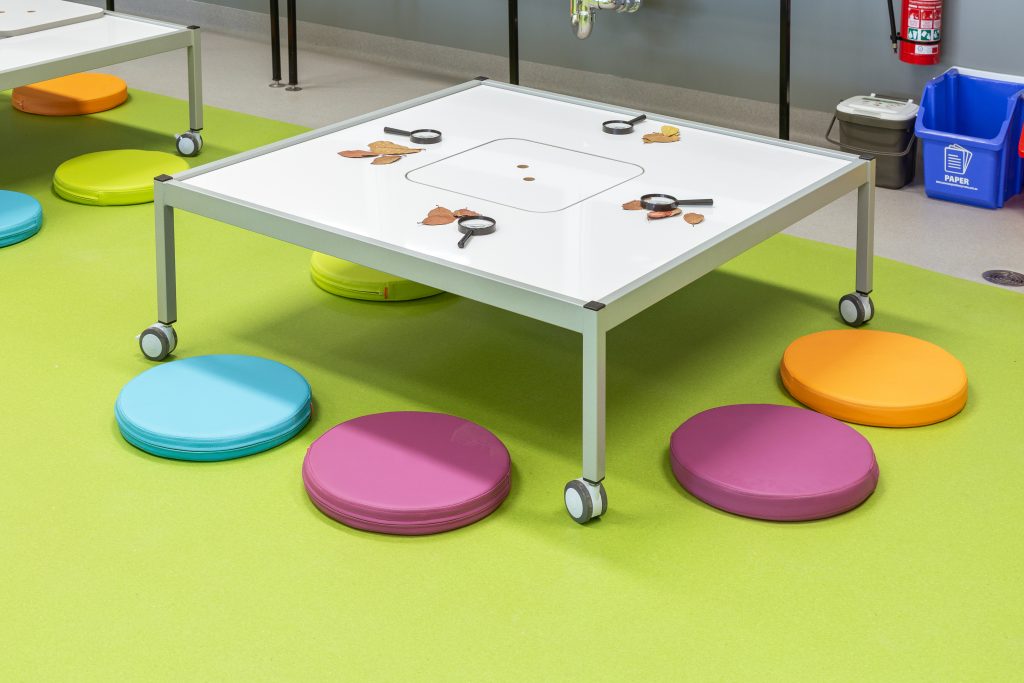 "We're seeing schools opt for darker colours when it comes to selecting colourways for their seating. This is because they are easier to keep clean. There is also a trend toward furniture that is environmentally friendly.
"Active seats that allow students to rock and move easily in different directions are a great tool to make the learning environment fun, and are a perfect option to help keep active children focused on learning.
"Round seating pads and large square cushions are great floor seating options for breakout spaces, reading zones or relaxation time. Sit-to-stand solutions are ideal for collaborative work around benches for learning spaces like science labs, food tech rooms, STEAM rooms and art rooms."
Stephen Richards from Batger has noticed a trend in some schools toward a more traditional presentation style of learning. "There are still a lot of soft furnishings and contemporary style seating being used in breakout spaces and common areas. A definite shift, though towards incorporating more traditional set ups in classrooms is happening.  In this set up, chairs are very space efficient as they stack well for easy classroom re-configuration, and storage."
"Bar height tables with stools are also very good for maximising space, allowing the student the flexibility to either sit or stand. This can really change the dynamic of a learning space. Utilising stools will often put the students' line of sight above the window line – which reduces the feeling of being boxed in especially if there is a bit of green space outside."